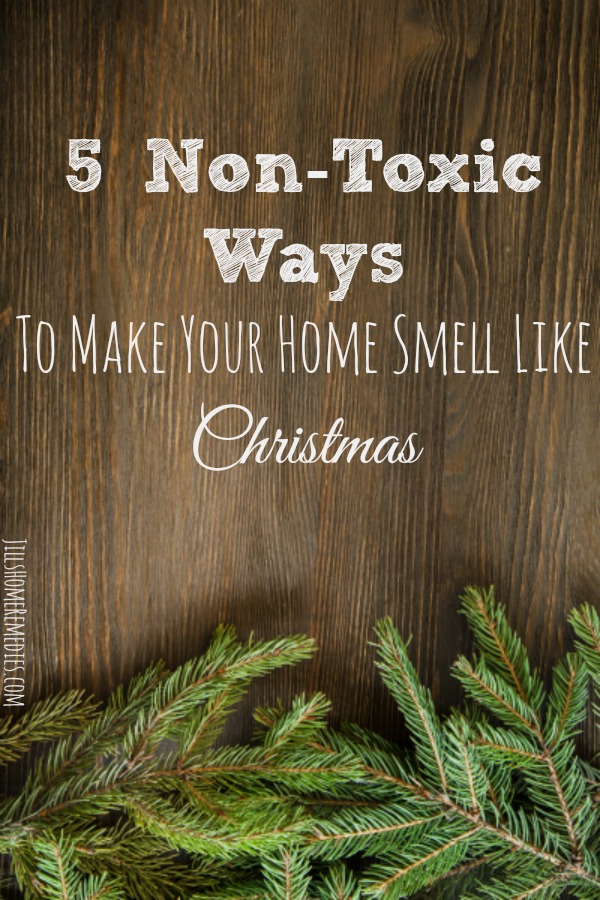 Most of us enjoy having a lovely smelling home.
Unfortunately you cannot just run to a local store and grab candles off the shelf and expect to have a toxic-free home.
Thanks to the Federal Hazardous Substances Act, companies that produce products like air fresheners for the home, are not required to put all the ingredients on the bottles and containers.
So that why it's important to only buy from companies you can trust to be 100% toxin free, or to make air fresheners yourself.
In my post earlier this week, How Air Fresheners May Be Making You Sick, I covered just how toxic basically all traditional air fresheners are. Whether it be candles, plug-ins, or room sprays, the chemicals in traditional air fresheners can leave you with health problems like allergies, sinus infections, asthma, and even contribute to cancer.
This does not have to be! You can make your home smell wonderful any time of the year with scents that actually make you HEALTHIER!
And since Christmas is right around the corner, I'm sharing Christmas scents specifically in this post.
So let's make your home cozy and smelling like Christmas, shall we?
5 Non-Toxic Ways To Make Your Home Smell Like Christmas
1. Candles
Nothing spells home and coziness like the soft glow of a candle. Just lighting unscented soy candles is cozy, but why not try some of these candles with a little scent derived from essential oils? If you would like to add more scent to scented or unscented candles, just drop some essential oils on it before you burn it!
Here are some non-toxic candle options:
2. DIY Room Sprays
Room sprays offer a quick spritz of fresh air. At this time of year they are a good option to use for spraying the Christmas tree with an oil like Pine Essential Oil to give it that pine smell, whether your tree is real or not. I always have a real Christmas tree, but after a few days, the tree doesn't give off its smell like it does at the beginning.
Basic Room Spray Recipe
1 cup water
2 tablespoons rubbing alcohol, vodka, or real vanilla extract (You can buy the real stuff or save a ton of money by making your own.)
20-50 drops of essential oil
Spray bottle (preferably glass)
Combine all ingredients in spray bottle and use!
Ok, so I know that 20-50 drops of essential oils is a huge range, and that's because different essential oils have different strengths of smell. You can really add as much as you wish. You may want less than 20 or more than 50 when it's all said and done. I recommend starting out with 20 and adding more if you want a stronger scent. You can use single essential oils (like cinnamon or peppermint), or you can use a combination of oils. See the suggested oils to use and some recipe ideas below!
Note: The alcohol in this recipe is optional, but it does help preserve the spray to last a long time. Without it, the spray will only be good for a week or so.
3. Wax Warmers
Wax warmers plug-ins like this one can be used with essential oils instead of wax. Simple pour olive oil or coconut oil in the warmer and add essential oils of choice. The typical recommendation is 1 drop of essential oil to 1 tsp of olive oil. You can add more essential oil if you wish since this is not a mixture you are using on the skin.
Please note that heating the essential oils will kill the beneficial components, so you won't be getting the healthy benefits out of the aroma (use a diffuser for that-details below), but using essential oils instead of wax is a healthier option than the toxic wax that is typical for the plugins.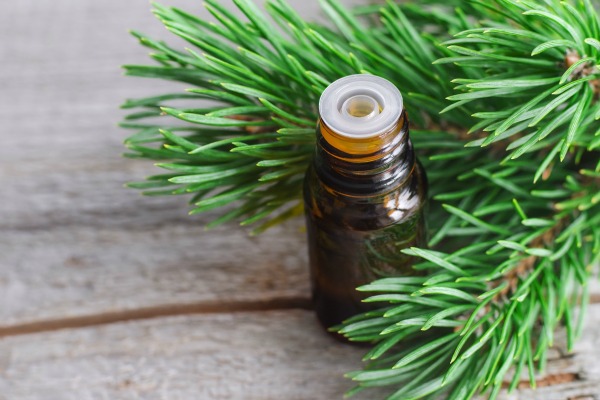 4. Diffuser
I absolutely love my diffuser. Diffusers use only cold air to emit essential oil vapors, which does not damage the molecular structure or the therapeutic properties. Diffusers can purify the air and send healing to your family. They can also emit beautiful scents that put you in the mood for Christmas – it all depends on the essential oils you use! This Breeze Diffuser is one excellent option!
5. DIY Simmering Potpourri
Simmering herbs, citrus peels and essential oils on the stove is another healthy way to fill your home with fragrance.
I have used this homemade Christmas scent on my stove and everyone who walked in the door declared how wonderful it smelled.
Homemade Christmas Scent
3 Cinnamon Sticks
3 Bay Leaves
1/8 Cup Whole Cloves
1/8 Cup Peppermint Leaves
1/2 Orange
1/2 Lemon
Combine in a pan and cover with water. Bring to a boil and simmer on low for as long as desired. Add more water as needed.
Try these other recipes too!
Christmas Essential Oils
Note: A few of my favorite places to buy essential oils that are of the best quality, and yet are affordable is at Beeyoutiful.
Cinnamon
Clove
Bay
Pine
Cedarwood
Mandarin
Orange
Tangerine
Frankincense
Myrrh
Cedarwood
Cypress
Peppermint
Sandalwood
Geranium
Ginger
Nutmeg
Cardamom
Christmas Essential Oil Blends
Here are a few essential oil blend ideas from The Complete Book Of Essential Oils & Aromatherapy.
Double or triple these recipes if using for the room spray recipe above:
Pine 4 drops
Mandarin 2 drops
Cinnamon 1 drop
Mandarin 4 drops
Geranium 1 drop
Cinnamon 1 drop
Cinnamon 1 drop
Clove 1 drop
Orange 2 drops
Mandarin 2 drops
Here are a few blends from The Prairie Homestead:
Woodsy Air Freshener
White Fir 7 drops
Cedar Wood 6 drops
Frankincense 5 drops
Cozy Holiday Air Freshener
Wild Orange 6 drops
Cassia 5 drops
Clove 5 drops
You can really blend any of the essential oils together for the fragrance you love! It's fun experimenting!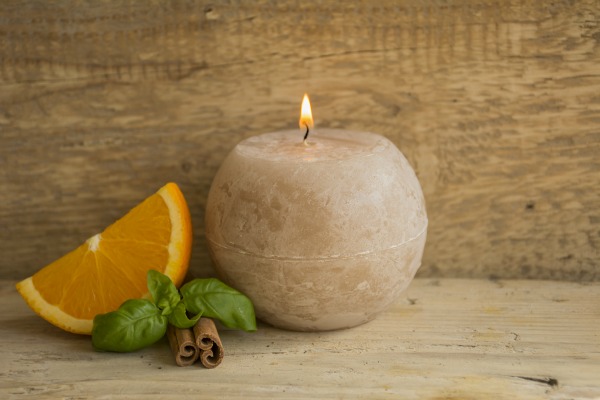 Do you ever use any of these methods for a natural home fragrance? What is your favorite Christmas scent?
Linked to: A Wise Woman Builds Her Home
This post was originally published on Nov 21, 2015.