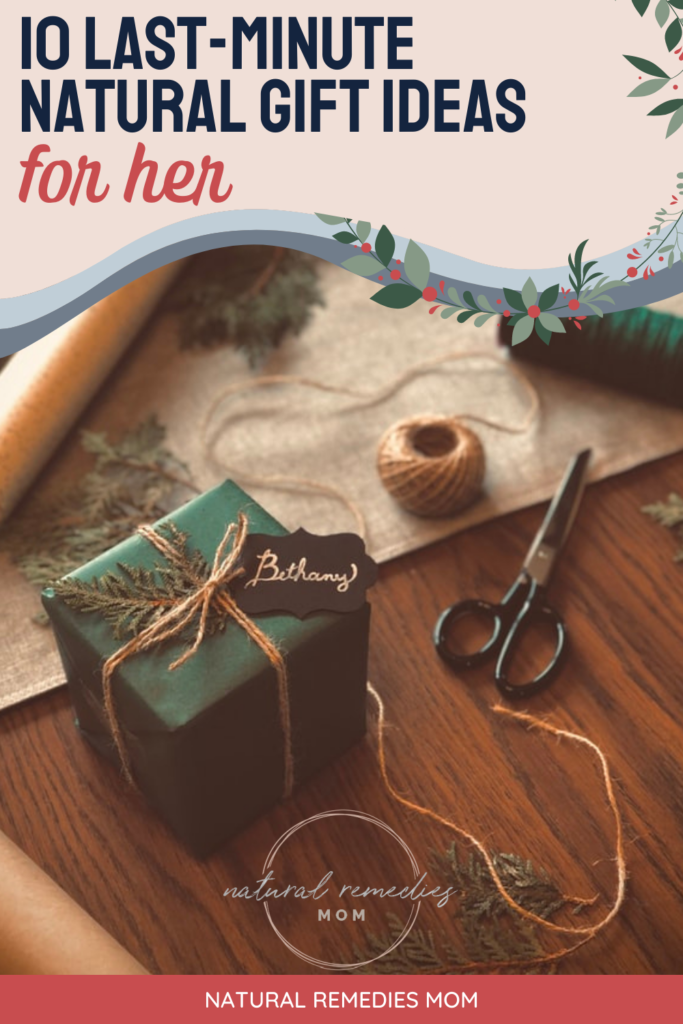 With Christmas just around the corner, you may have someone on your list that you just cannot think of what to gift them.
Or maybe you haven't had TIME to think about it because this time of year is so busy!!
Or maybe you're like me and you've thought of someone in recent days that you'd like to bless with a thoughtful gift.
Well let me do the thinking for you.
I've compiled a list of 10 last-minute natural gift ideas that the healthy-minded person in your life would love!
And these are all Amazon Prime to arrive before Christmas! If you order soon! You can even have it shipped directly to them to ensure they get it on time.
10 Last-Minute Natural Gift Ideas
1. Plant Therapy Balm Squad Set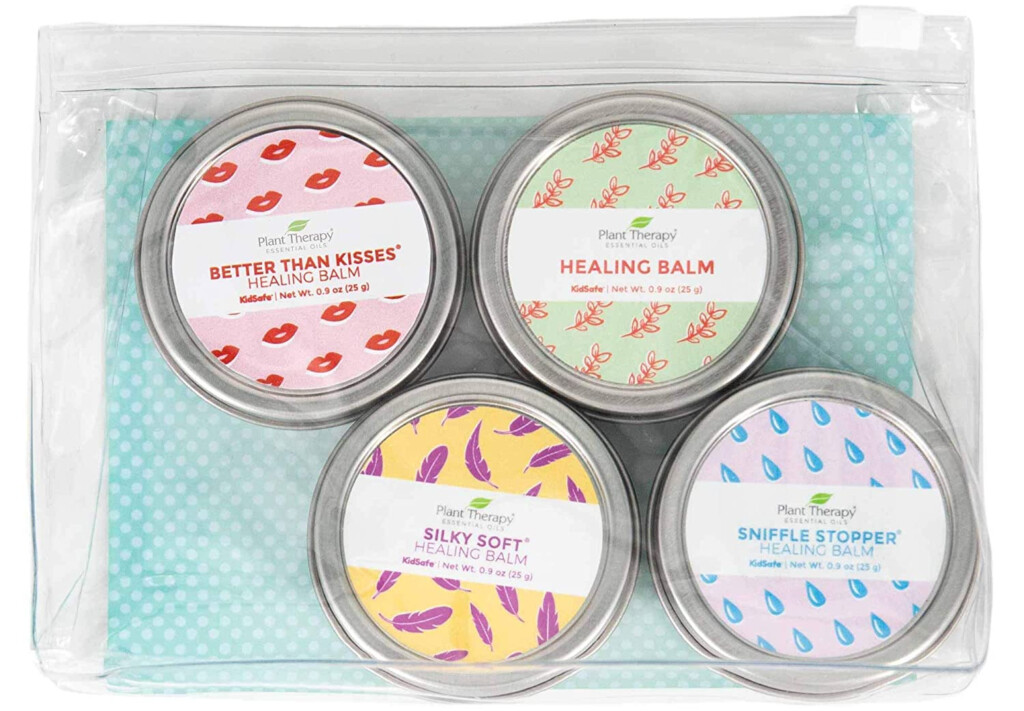 These healing balms use 100% pure essential oil blends and are gentle enough for even the most sensitive skin, whether it's being used on a baby, child, or adult! In this cute pack, you'll find balms for dry skin, rashes, congestion, and wounds!
2. Plant Therapy Organic Essential Oil Set
This essential oil set features oils that are good to use all year round from fevers, headaches, energy, germ fighting, congestion, bug repellant, and more!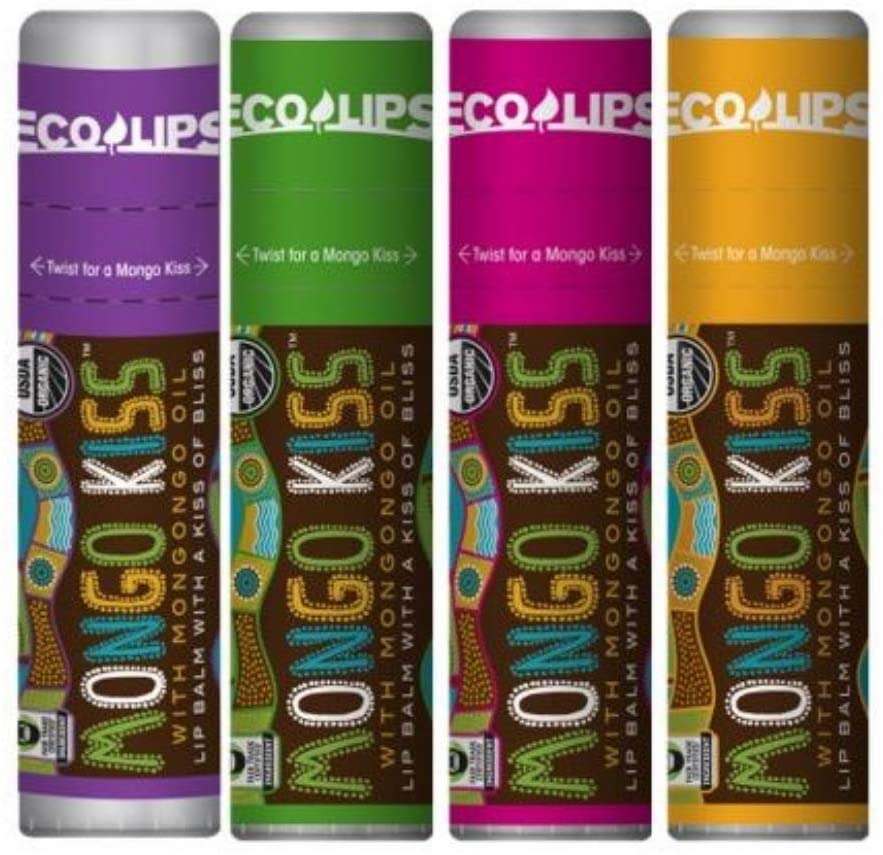 These lip balms not only smell great and work well, they contain no chemicals, no corn, no soy, and no petroleum! It can be worn alone but is also great paired with lipstick as a primer or to give a silky, smooth look.
4. Crate 61 Best Seller Soap Box Set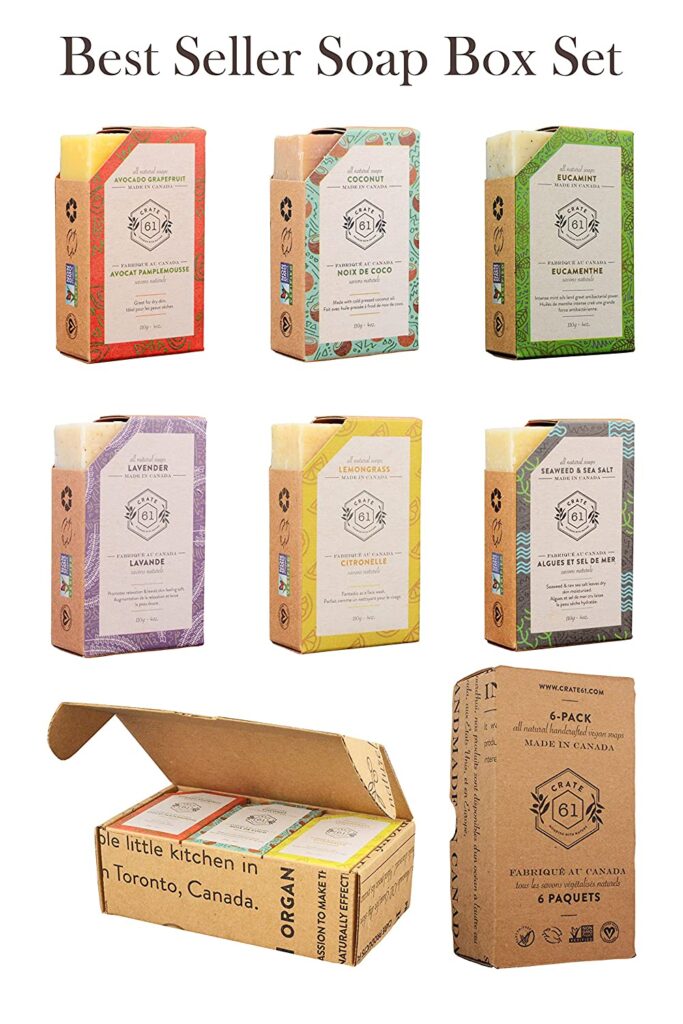 This set of organic soaps feature the scents of Citrus, Eucalyptus, Lavender, Lemongrass, Coconut, Peppermint, Grapefruit, Lemon using pure essential oils and not chemical fragrances. I love the healthy cold pressed extra virgin olive oil and unrefined avocado oil in the ingredient list – SO healty for your skin!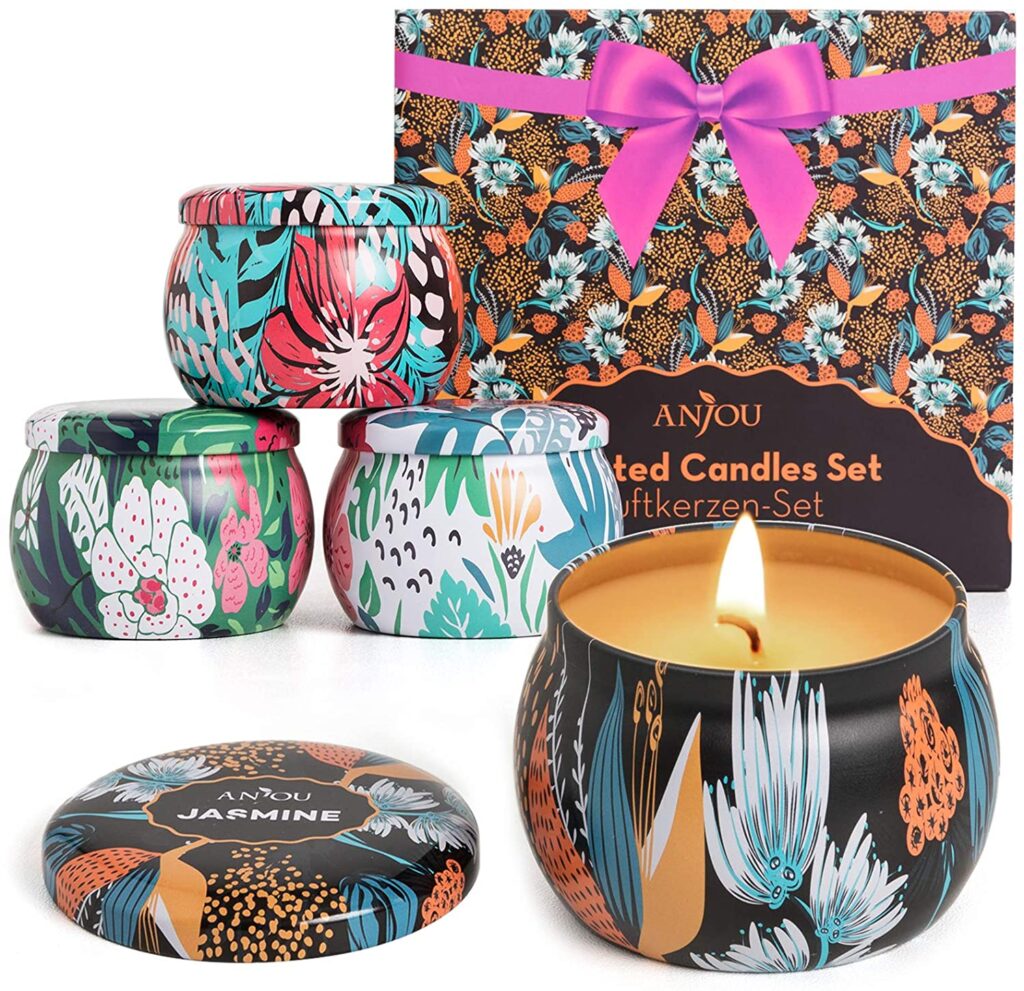 These natural soy candles with essential oils contain no artificial dyes or coloring, burn smoke-free, and use an all-natural wick!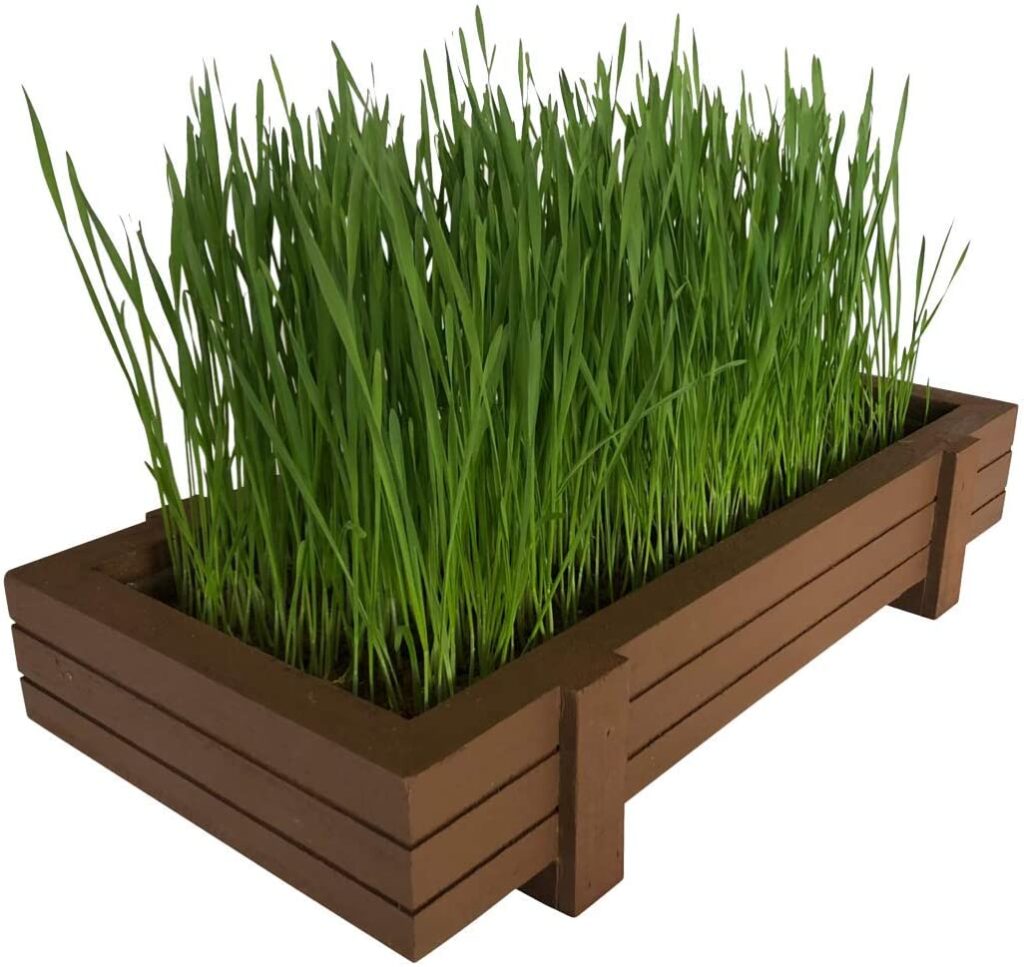 Juicing wheat grass is one of those easy ways to get super nutrition into your life! In fact, just 1 oz. of wheat grass juice can offer the same nutrition as 2 1/2 pounds of dark leafy greens! This kit comes with this beautiful wooden counter top planter.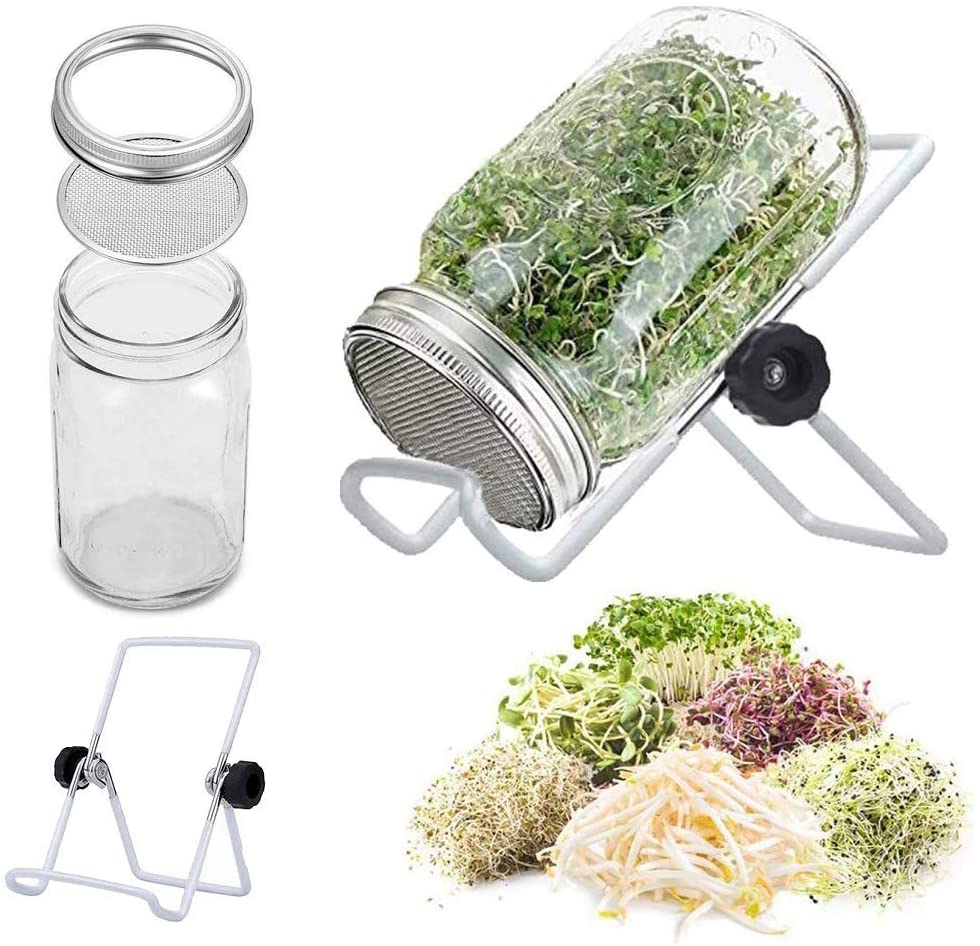 Sprouting seeds is another option for the healthy-minded friend in your life! Sprouts offer incredible nutrition and can be added to salads, sandwiches, soups, and more! The sprouts are not included with this kit, but can be purchased HERE.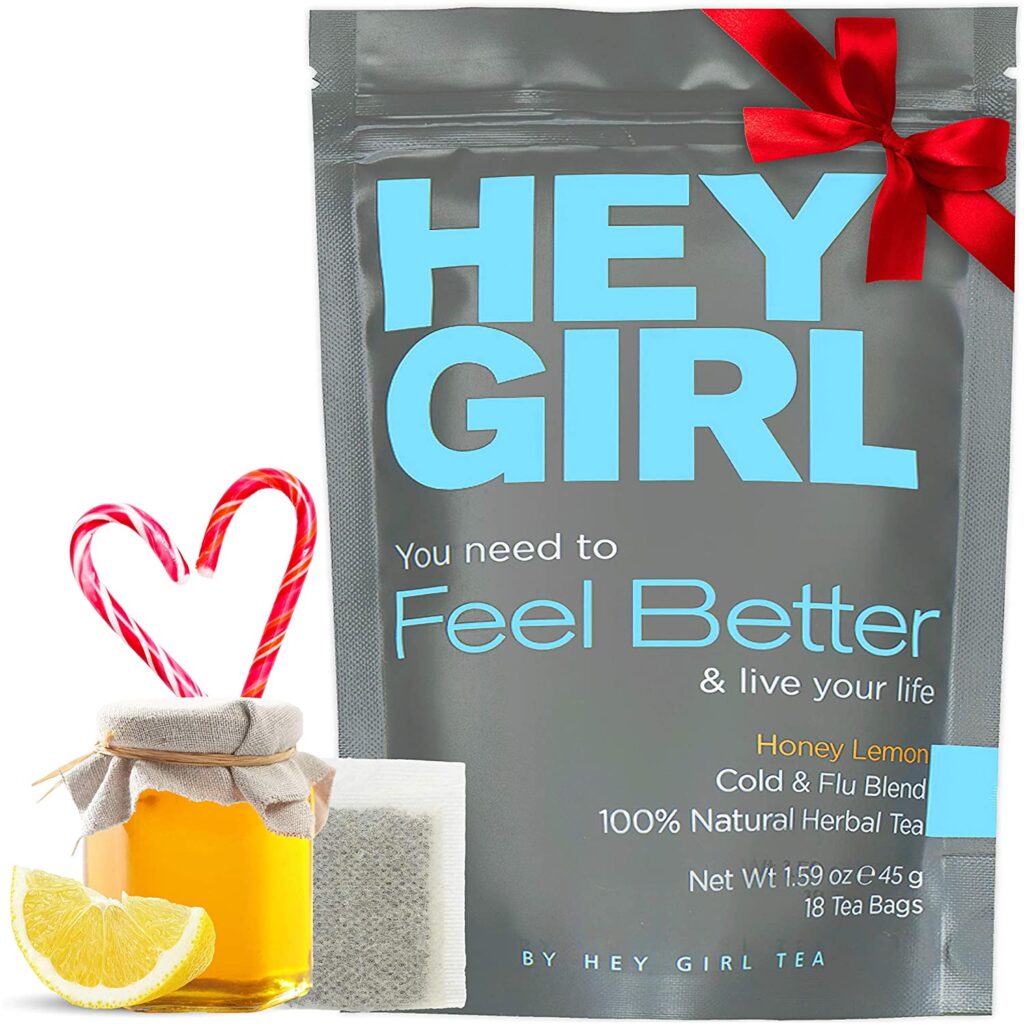 Healthy immune tea is such a thoughtful gift! This tea features echinacea, elderberry, vitamin C, and more to support the immune system in preventing illness and getting better quicker!
9. Ceramic Tea Cup with Infuser and Lid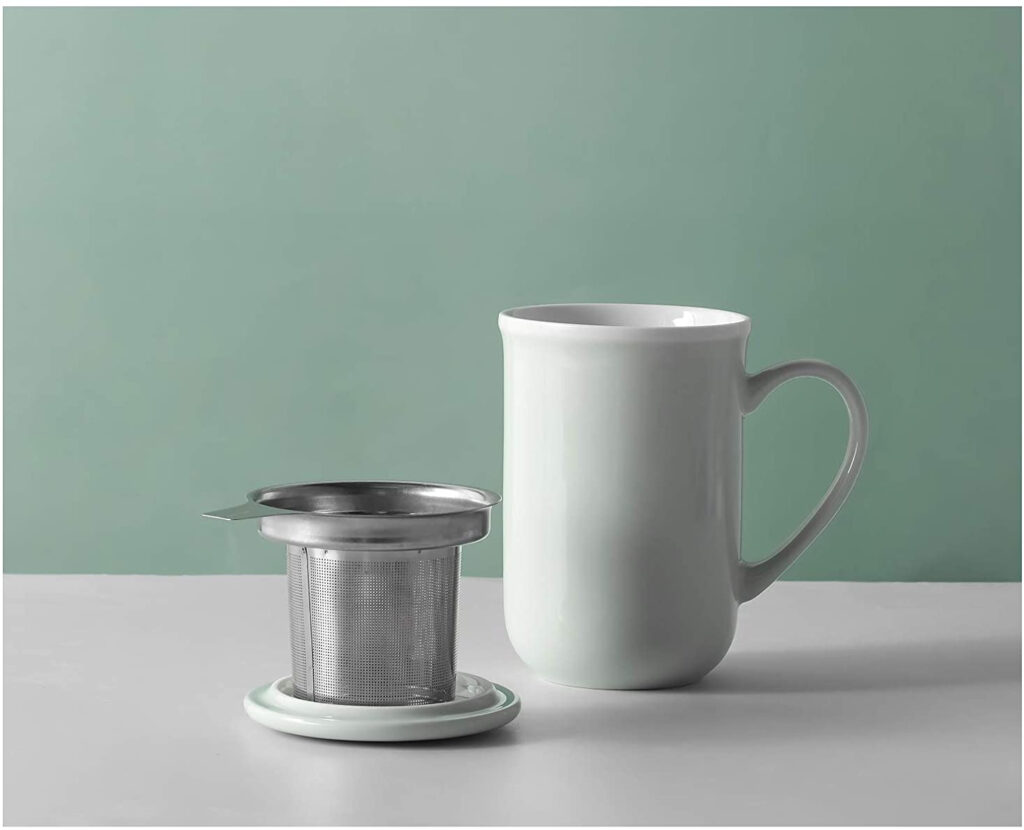 This mug is every tea drinker's dream! While I do use tea bags at times, the majority of my tea drinking is made with loose herbs. I love buying herb mixes in bulk, and loose leaf tea is by far fresher in most instances. This mug comes with a convenient strainer that fits perfectly down in the mug to give the ultimate ease in straining out the herbs! Plus the lid for steeping time is genius!
10. Indoor Herb Garden Starter Kit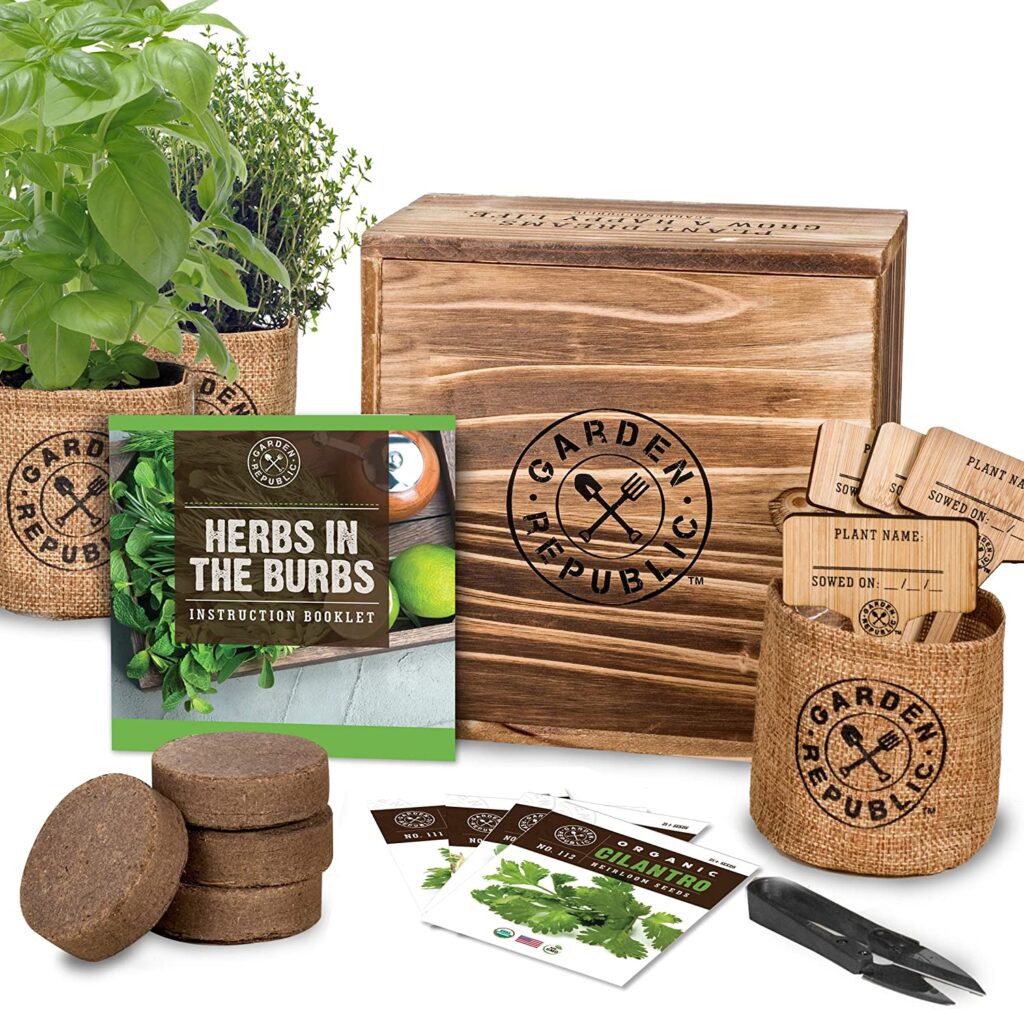 There's nothing like having fresh herbs to cook with growing right in your kitchen! This herb growing kit features heirloom and organic seeds, a wooden grow box, and the cutest burlap grow bags!