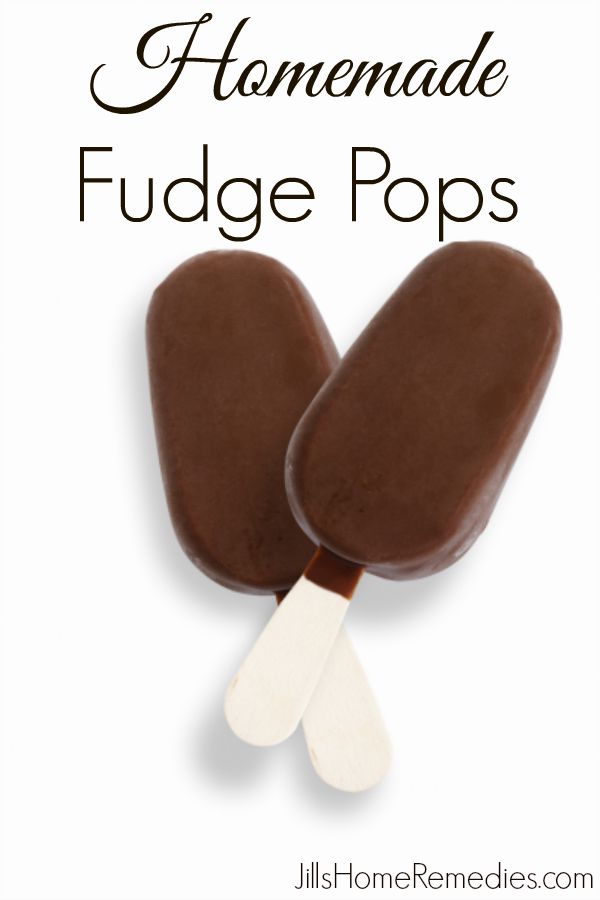 There's nothing like a cold popsicle on a hot summer's day ~ especially if it can be chocolate, right? 🙂
You can eat yummy popsicles without the harmful high fructose corn syrup and other fake chemicals added!
Well I found a very yummy recipe to make not only popsicles, but chocolate ones! 😉

This recipe said to melt the chocolate chips in the microwave, but since I don't have a microwave, I went for a healthier option ~ I melted the chocolate in the milk on the stove and then added the other ingredients.
Once the mixture is thickened and cooled (I cooled mine completely because heat pulls unsafe chemicals from the plastic into the food), I simply poured it into my popsicle molds.
Then I just placed them in the freezer.
To help loosen the popsicle, run it under hot water for a few seconds each side.
My girls love these – they really are very good!!
Recipe~
1/4 cup

dark
chocolate chips
2 1/2 cups raw milk
2/3 cups organic sugar
2 Tbs. cornstarch
3 Tbs. cocoa powder
1 tsp. vanilla
1 Tbs. butter
Melt chocolate chips into milk on stove.
Stir in sugar, cornstarch and cocoa powder and cook on medium-high heat for about 10 minutes or until mixture thickens. Stir frequently.
Remove from heat and add vanilla and butter.
Cool mixture completely and pour into popsicle molds.
Freeze completely ~ it took mine 3-4 hours. It depends on the size of your molds
Note: This recipe made 12 popsicles for the molds I have. I only have 6 molds, so I stored the extra in a bowl in the refrigerator for refills! 🙂
Enjoy! 🙂
Don't have popsicle molds? You can purchase them here.

Recipe adapted from: Brown Eyed Baker