December 2013 Bulk Herb Store Sales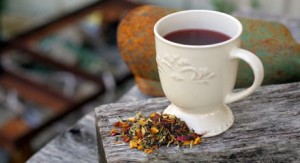 Contains A Small Amount Of Naturally Occurring Caffeine:
Hibiscus Flower
Orange Peel
Rose Hips
Lemon Grass
Peppermint Leaf
Black Tea
Cloves Whole

This tea promotes good health and captures the essence of Christmas!

Regular Price: $10.95
Sale Price: $8.76

Use Code DECTEA at checkout


——————————————————————————–
I love this salve! Works so well for wounds and bites! It numbs pain, draws out infection and poison, fights bacteria, is an antiseptic, and heals!
Ingredients:
Echinacea root, comfrey leaf, propolis, plantain leaf, echinacea purpurea, yarrow flower, rosemary leaf, beeswax, pure olive oil and grapefruit seed extract.

1 oz.
Regular Price: $7.95
Sale Price: $5.96
4 oz.
Regular Price: $22.95
Sale Price: $17.21

Use Code DECSAV at checkout


———————————————————————————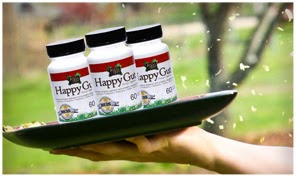 Happy Gut is an excellent blend of enzymes, herbs and probiotics for healthy digestion. Contains 2.5 billion live, active probiotics. Helps with leaky gut, IBS and other similar situations.

Regular Price: $34.95
Sale Price: $24.47

Use Code DECGUT at checkout


————————————————————————————

Making Herbs Simple 2 DVD Set


These DVD's started my journey to making my own medicines!

Learn how to identify herbs, dry and store herbs, make tinctures, poultices, and more!

Regular Price: $39.90
Sale Price: $27.93

Use Code DECSET at checkout


——————————————————————————–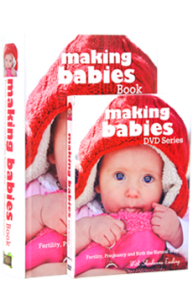 Full of healthy recipes, herbal concoctions, remedies, exercises, birth prep, birth and more!

Regular Price: $110.00
Sale Price: $77.00

Use Code DECBAB at checkout


——————————————————————————–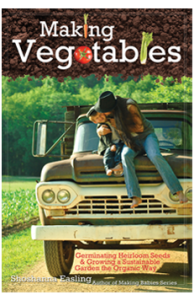 "This book covers:
Spring vegetables, organic sustainable heirloom gardening, seeds, seedlings, compost tea, greenhouses, hot boxes, recipes, potting soil, and so much more! With its simple and to-the-point perspective, Making Vegetables Volume 1 is an entertainingly instructive book. If you have ever wanted to grow a more delicious, nutritious, and all-around better vegetable, this book is the place to start!"

Regular Price: $19.95
Sale Price: $13.97

Use Code DECVEG at checkout







This post contains affiliate links.