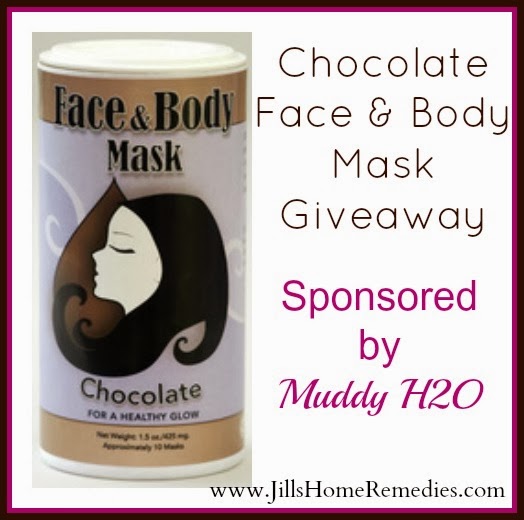 Welcome to our chocolate giveaway just in time for Valentine's Day!

Who doesn't love chocolate, right? Well, I might know a few strange people that don't :), but for the majority of the human race, we LOVE chocolate!

Only this isn't chocolate you eat, this is chocolate you slather all over your face and body! Sound fun? Well it's good for you too.

I have been using Muddy H2O's products for a few years now, and I'm always pleased with how well they work, and impressed with the ingredients they choose. You will not find questionable ingredients in any of their products!


Here is a list of ingredients for this mask from their website:
Ingredients:
Chickpea flour, Organic cocoa powder*, Milk powder*, Arrowroot powder, Organic comfrey root powder*
Highlights of this chocolate mask:

High in antioxidants that fight the signs of aging
Gently cleanses
Nourishes and hydrates the skin
Offers your complexion a more youthful and vibrant look
No questionable ingredients
Check out their other products here, including natural deodorants, feet powder, and other masks for the skin!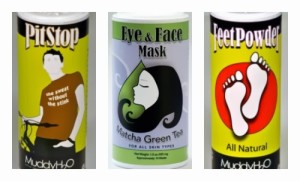 No problem, they have products for that too.
You can find Muddy H2O products at online stores, such as Amazon, or find them here at a retailer near you.

Muddy H2O is graciously giving away a Chocolate Face & Body Mask to one reader!

Enter below for your chance to win!