When I make this simple syrup, my children say, "Please can we have this all the time Mom?".
This honey cinnamon syrup is a favorite thing around my house to drizzle over pancakes.  Pure maple syrup can be quite expensive to use as a pancake syrup, and the pancake syrups at the grocery store have ingredients that are far from healthy.
Instead of using plain honey for pancakes, we like to add cinnamon and butter to make it even better!
Recipe
1 cup honey
1/2 cup butter
3/4 tsp. cinnamon
Combine honey, butter, and cinnamon in a pan.  Heat over low heat until butter is melted.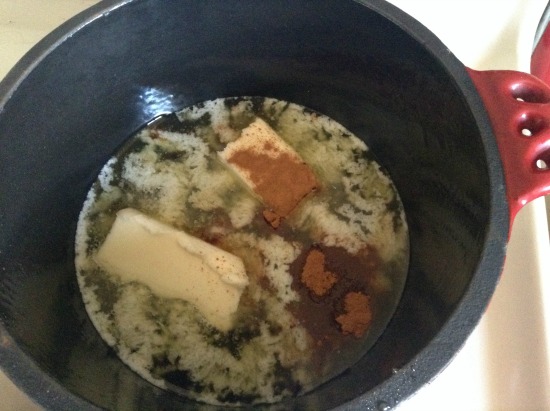 Mix well and store in the refrigerator.  Serve over pancakes, ice cream, or any dessert!
Enjoy!