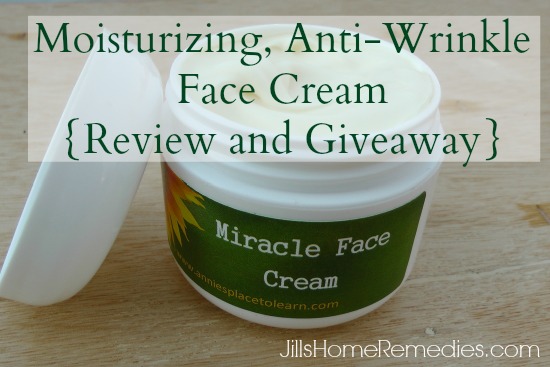 I've been using this face cream for months now, and I like it so much that I bought my mom one for Christmas!   Miracle Face Cream works well for dry skin, diaper rash, eczema, sunburns, and as a wrinkle reducer.  I really appreciate how well it moisturizes my skin, and have even had a few comments from others on the health of my skin since I've been using it.
Miracle Face Cream works effectively without the use of unsafe chemicals and contains:
Calendula inflused olive oil, cocoa butter, coconut oil, lanolin, beeswax, distilled water, aloe vera liquid, vitamin e oil.  Essential oils: frankincense, helichrysum, lavender, litsea cubeba, opoponax myrrh, palmarosa, rose, sandalwood, zanthoxylum, benzoin.
Apply the cream morning and evening for healthy, glowing skin.
Annie, the creator of Miracle Face Cream, had such success using this cream on herself that she decided to do a test on her mom.  She had her mom wear an expensive face serum on one side of her face and her own Miracle Face Cream on the other side for 3 weeks.  The pictures below reveal the results.  The results of the expensive serum are shown in the picture below on the left.  The photo on the right shows the side of the face that Miracle Face Cream was applied.  It is plain that after only 3 weeks, Miracle Face Cream was a far superior anti-aging product at 1/3 of the price of the other cream.  This can be attributed to the all-natural, effective ingredients Annie uses in her cream.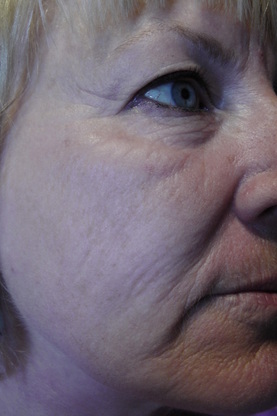 Annie is offering a Miracle Face Cream to one of you! Simply enter below for your chance to win!
a Rafflecopter giveaway