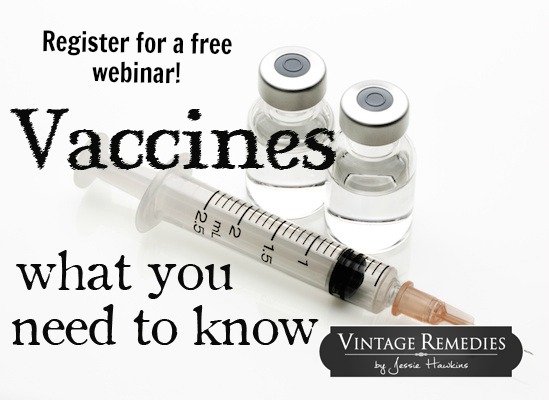 Vaccines are a subject that I've talked about a lot on this blog.  There is a lot of misinformation that floats around and it's important for parents to be armed with the truth and make the best decision for their family!  I've studied this subject for years, but know that there is a lot more to learn!
This vaccine webinar is August 13th at 10:00 a.m. CST.  The speaker for this webinar is Jessie Hawkins who is the founder and CEO of Vintage Remedies.  I hope you can join us to learn more about this important subject!
Be sure to read my 6 part vaccines series HERE!