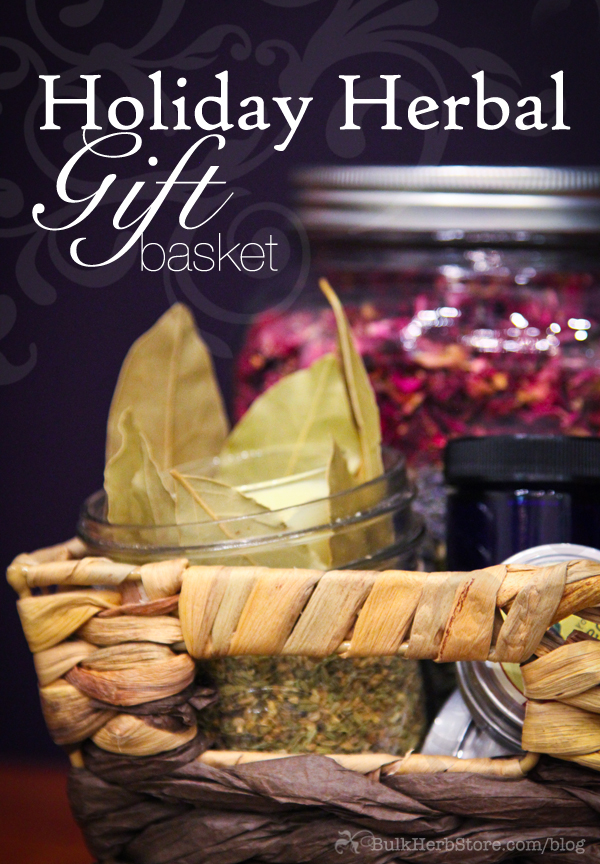 For this second day in the Natural Christmas series, I'm sharing a post written by Kristen Smith at the Bulk Herb Store.
Kristen has an awesome list of DIY herbal recipes for salves, teas, scrubs, and lotions.  These are perfect items to fill an herbal basket and give as a unique gift!
I can't wait to try some of these DIY herbal mixtures.  I love making things myself!  It's fun and saves a lot of money!
View the DIY Holiday Herbal Gift Basket recipes HERE!