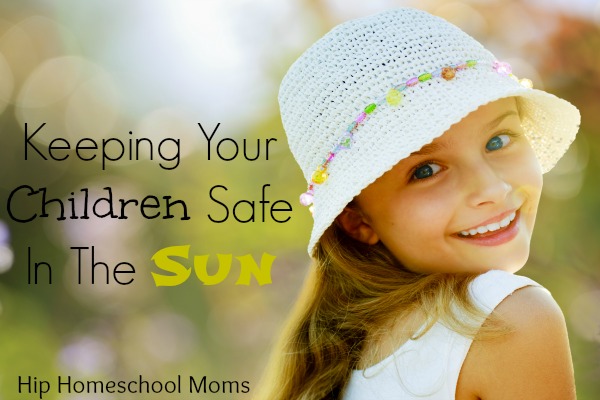 As concerned parents, many of us wonder which is worse: using sunscreen to block the sun, or letting our children play in the sun without it and potentially getting a sunburn. Many health officials claim that it's very important to always use sunscreen to protect against cancer.
To better understand my view on this subject, let me clarify a few things.
Most Sunscreens Contain Ingredients Considered Toxic
Let me name just 2 of them:
Oxybenzone – On a scale of 0-10 in EWG's database of hazardous chemicals, oxybenzone scores an 8, making it in the "high hazard" zone. There is a high concern of it damaging cells and a moderate concern of it being a hormone disruptor. (Source) Healthy cells are important for our overall health in protecting against diseases and cancer, and hormone disruptors have the potential to contribute to cancer and attention disorders. (Source)
Retinyl Palmitate – This ingredient in most sunscreens has a score of 9, making it in the high hazard zone as well. It has a high concern of cellular damage, and a study done by the FDA suggests that applying retinyl palmitate when in the sun can speed the development of skin tumors and lesions. (Source) So this ingredient basically spreads any existing cancer in the body when applied to the skin.
I encourage you to research all of the ingredients in your sunscreen so you know without a doubt what you are using on your child's skin. The Environmental Working Group is a great resource.
Read the rest where I'm guest posting at Hip Homeschool Moms HERE.