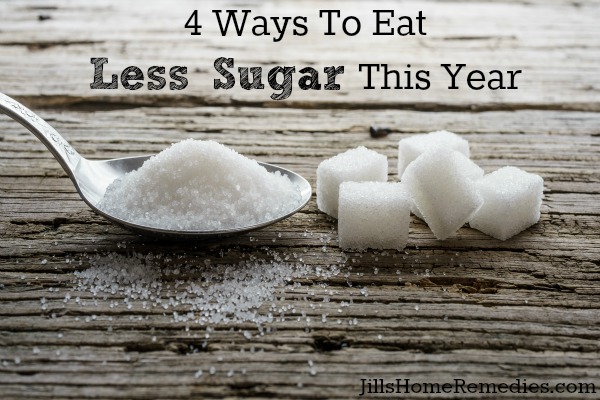 OK, so did anyone besides me eat too much sugar during all the festivities of Christmas and New Year's Day?
I never intended to, but it happened.  You see, sugar does not like me.  It gives me tingly fingers, numb toes, a foggy brain, and makes my left leg hurt  (to the point that I sometimes may limp if I've had too much).  Strange, huh?  I know.  These symptoms are signs that the cells in my body are being damaged by the sugar, and I therefore could end up with a disease of some sort if I'm not careful.  
I must confess that I've had a serious sugar addiction for a few years due to yeast overgrowth in my body (aka candida-more about that in another post), and I've done really, really well in breaking my addiction over the past few months…
Until Christmas.  And Christmas cookies.  Christmas is a time of sharing and showing love, so baking and delivering cookies is a big part of Christmas for me.  And baking and delivering cookies is what I did, along with lots of cookie dough samples and cookie tastings…
I can manage to avoid the dessert tables at church fellowships, and I even overlooked my mom's amazing chocolate walnut bars at Thanksgiving, but cookie dough that I am actually stirring myself makes it near impossible not to taste.  I am one of those serious cookie bakers that has to make sure the dough tastes right and that the texture of the cookies is perfect-even after they've cooled.  And that one taste of cookie turns into a late night snack of cookies with milk after everyone has gone to bed and no one can scold me.  I'm pretty sure if one of my children had gotten up and found me snacking on those cookies last week, I would have tried to hide them under the table and make up some wild story of why I had chocolate chips on my face or something…
Sugar is addicting and delicious, and one bite of it can throw me right back into consuming it daily.
Am I alone here?  Does anyone else struggle with this crazy sugar addiction?  My body may be able to better handle sugar in the future on occasion, but right now it's the last thing I need to eat.  And now that Christmas is over, I'm getting myself back on a low/no sugar diet….with God's help.  🙂
4 Ways To Eat Less Sugar This Year
If you are like me and would like to consume less sugar this year and live a healthier more vibrant life, here are a few suggestions that I try to live by.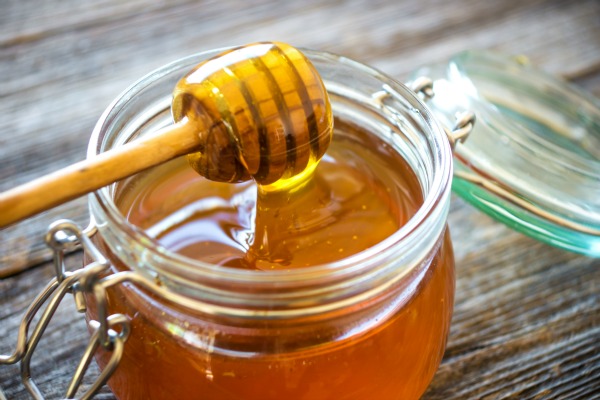 1. Raw Honey
While raw honey is a form of sugar, it is much better for us than even cane sugar, and my body seems to handle it better.  It's also a medicine in itself and full of so many great benefits!  I love finding recipes sweetened with honey, or substituting honey for sugar in recipes.  While it's still not best for me to consume a whole lot of honey, I do have it on occasion.
Here are a few of my favorites:
2. Fruit Sweeteners
Fruit is full of natural sugars-it's very sweet if you think about it.  We would do our bodies good if we trained ourselves to be satisfied with eating an orange rather than a plate of cookies-not that it's terrible to eat a cookie now and then, but many of us crave unhealthy foods all the time.
Sometimes I will substitute applesauce for sugar or even honey (if I'm wanting to consume even less sugar) in muffin recipes.  This makes the muffin not very sweet at all, but I always try to add pecans or walnuts and some mashed bananas for added sweetness and flavor.  Here's a muffin recipe inspired by Jillian Michaels that I've substituted applesauce for the honey-though the small amount of honey would be fine too.  We loved these muffins slathered with butter!  Butter makes everything taste awesome, right?
My one daughter who doesn't always like my low/no sugar recipes, absolutely loved these!  That made my mama heart happy! 🙂
[gmc_recipe 3250]
3. Stevia
I hate to tell you this, but a lot of the stevia found at the common grocery story is not good for you.  It's processed and full of added ingredients.  I know it's frustrating to get excited about a natural healthy alternative to sugar, only to discover that what you are buying at your store isn't good for you at all.  It's just the way the ball rolls, my friends.  Companies are going to take advantage of any food fad and create inferior products that are not healthy or pure.  Stay educated and aware.
Only stevia really shouldn't be a fad because it's a plant that God created that is many more times sweeter than sugar, and it's good for you-if eaten in the right natural form.  And that's the way I consume it!
I like to buy Lilly's Dark Chocolate Stevia Sweetened Chips.  Yes they are expensive for a mere bag of chips, but I don't buy them all the time, and they help me avoid sugar when I have a craving.  I haven't gotten very creative with these yet, but I do snack on them sometimes or stir them with peanut butter to create a taste similar to Reeses.
I also really like Sweet Leaf Stevia Flavored Drops.  The chocolate drops can be added to milk for a quick chocolate milk, or dropped on peanut butter toast for that yummy peanut butter and chocolate flavor.  You can add them to cereal, coffee, and pie.  You can get some yummy recipes from their website here.
Find the herb stevia here, which can be added to teas to sweeten, or crushed into a powder and added to baking goods.  It's 30-300 times sweeter than sugar, so just a pinch will do!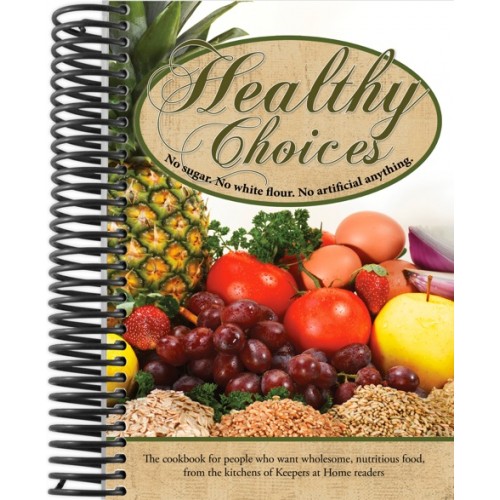 4. Having Healthy Cookbooks on Hand
I'm not one of those cooks that can create fabulous meals on my own-I need a recipe!  I may tweak recipes to make them healthier or more to my liking, but I at least need a recipe that someone else has come up with as a base.
That's why I was thrilled when Sue Hooley contacted me about trying out a cookbook she carries in her store called Healthy Choices.  The recipes in this cookbook have no sugar, no white flour, and no artificial anything!
I already use the Daily Planner, preschool curriculum, as well as excellent character resources from her website, so I was sure that I would also greatly enjoy this cookbook as well!
And I was not disappointed!  This cookbook is full of so many fabulous, healthy recipes.  One of my goals this year is to continually move toward fixing more food that is real and as close to nature as possible.  That's what this cookbook delivers.  No one can live a vibrant life eating foods that are pasteurized, homogenized, nutritionally dead, and full of chemicals.  Our bodies have living cells which requires living nutrients.  In this cookbook, you will find recipes with REAL food ingredients.  That's very hard to find in cookbooks these days!
There are 440 pages of recipes in this cookbook, and each page has anywhere from 2-4 recipes on it- so if you do an estimate of math-that a TON of healthy recipes!
Recipes such as:
Syrupy Pancake Bake
Breakfast Burritos
Broccoli Cheese Souffle
Quick French Toast
World's Best Waffles
Cinnamon Rolls
Honey Whole Wheat Bread
Baked Pumpkin Bread
Banana Nut Bread
Campfire Potatoes
Cheesy Broccoli Potatoes
Homemade Mayonnaise
Deep Dish Taco Squares
Taco Casserole
Vegetable Lasagna
Herb Pizza Crust
Spaghetti Pizza
BBQ Chicken Pizza
Upside-Down Pizza
(Can you tell I love pizza?!)
Bean Burgers
Chicken & Biscuits
Chicken Nuggets
Parmesan Chicken Strips
Apple Pie
Sweet Potato Pie
Apple Fritters
Pecan Pie
Basic Brownies
Mozzarella Cheese
Hot Cider
Hot Cocoa
Plus this cookbook has sections on home remedies, gardening, seasoning mixes, dips, sandwiches, soaps, cleaners, soups, sourdough, fermented foods, and cooking with herbs.
Let me remind you that all of these recipes are made with real, healthy ingredients, and there are hundreds of them – and none of them have those strange ingredients that you don't know how to pronounce and cost a fortune to buy and a long car trip to find.  You don't have to give up your comfort foods to eat healthy!
This cookbook is quickly becoming my very favorite ever!
View this cookbook as well as other excellent resources here at the Homemaker's Depot.
What are some ways you satisfy your sweet tooth without using refined sugar?  Let me know in the comments below!