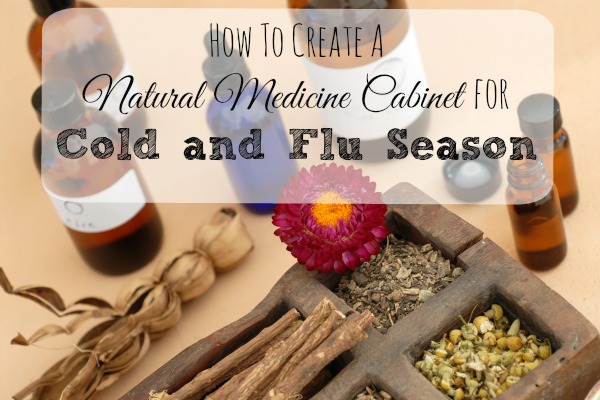 Today I'm writing at Kristy's Cottage on how to use natural medicine for cold and flu season!  Here is an excerpt:
So we've survived the busiest time of the year, and the holidays are behind us.  But the winter months, and the remaining weeks of cold and flue season, still loom ahead.
I don't know about you, but I do NOT have time to be sick.
That's why I do what I can to stock my natural medicine cabinet to help us stay well and avoid as much sickness as possible, and to also get better quickly if sickness does strike our home.
Instead of turning to the flu shot and over the counter medicines, I turn to God-created herbs! These herbs are not only safe to take, they are very effective as well. Below is a list of some of my favorite must-haves.
How To Create a Natural Medicine Cabinet For Cold and Flu Season
Elderberries
Elderberries have to be the best tasting flu fighters around. Active phytochemicals in elderberries inhibit the reproduction of the flu virus. What that basically means is that they attack the flu virus and keep it from attaching to the red blood cells, thus helping you to get better in a hurry.
Elderberry Recipes
Read the rest at Kristy's Cottage, where I'm writing today!