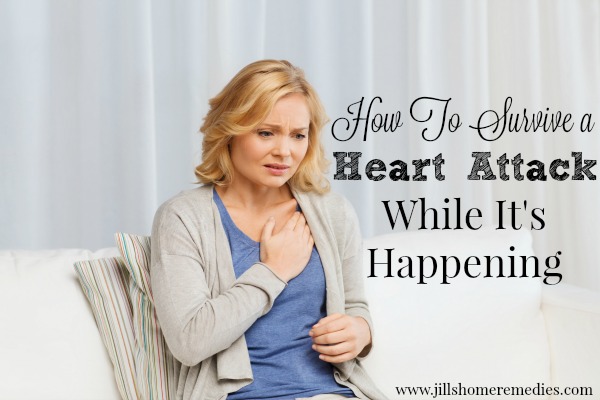 A heart attack is a very painful and serious condition. Each year about 735,000 people suffers from a heart attack. [1]
I've had chest pains and numbness of my arm even within the last few months that made me wonder if I was having a heart attack. However, because I'm younger-ish and try to eat healthily and stay fit, I took the time to research my symptoms and realized I was suffering from Precordial Catch Syndrome. This syndrome is something I've suffered from off and on since a teenager, normally only a few times a year. It's good to familiarize yourself with this condition if you have chest pains so that you know whether or not you're dealing with something serious.
Because we live in a country where heart disease causes 1 in every 4 deaths [1], we need to be aware of the risks and causes of this life-threatening condition, as well as the ways to prevent and treat it.
Signs of a Heart Attack 
Pain, discomfort, pressure, or a feeling of squeezing in the center of the chest that does not go away quickly, or goes away and comes back.
Shortness of breath
Nausea
Cold sweat
Discomfort, pain, or numbness in arms, stomach, back, neck and/or jaw  [2]
The Real Cause of a Heart Attack 
The CDC lists these as causes for a heart attack: [1]
High blood pressure
High cholesterol
Smoking
Diabetes
Obesity
Poor diet
Inactivity
Excessive alcohol use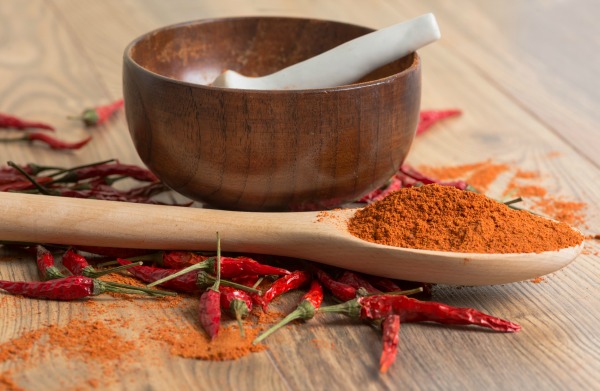 How To Prevent a Heart Attack 
Exercise regularly
Eat a healthy diet. This means to avoid fast food, processed foods, and artificial sweeteners as much as possible. Drink lots of water, eat fresh fruits and vegetables in variety, healthy proteins and essential fatty acids, etc.
Reduce stress by getting enough sleep, managing time and activities, and

taking herbs that reduce stress

.
Consume herbs that promote a healthy heart, such as:
Buy organic herbs in bulk here.
How to Survive a Heart Attack While It's Happening
The one amazing herb that you need to have on hand in case of a heart attack or stroke is cayenne.
Cayenne stimulates every cell of the body. It regulates circulation and the flow of blood from the head to the feet.
If someone is having a heart attack or stroke, first call 911 immediately!
While waiting for the ambulance, and if the person is conscious:
Place 1 tsp. of powdered cayenne in a glass of water and have the person drink it.
OR place cayenne tincture in the mouth, preferably under the tongue, a few drops at a time.
Repeat either the glass of powdered cayenne or the cayenne tincture every few minutes in small doses until medical help arrives.
While waiting for the ambulance, and if the person is unconscious:
Rub cayenne powder on the gums.
OR place cayenne tincture in the mouth a few drops at a time, being careful not to choke patient.
Repeat small doses until medical help arrives, especially if the patient is not responding.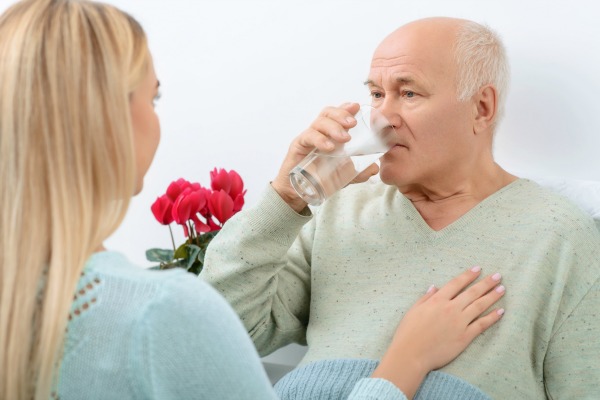 Cayenne is a powerful stimulant and increases needed oxygen to the brain, and is said to stop a heart attack in 60 seconds! [4] I've watched a video by Dr. Richard Schulze where he tells of going out to his parking lot and finding a patient of his unconscious in his car. Dr. Schulze administered cayenne tincture and the patient was saved from a heart attack.
Dr. John Christopher also testified that he never lost a patient to a heart attack because he always kept cayenne on hand. [4]
Cayenne is one of those must-have herbs to keep on hand for emergencies!
Buy organic cayenne powder here.
Do you suffer from heart troubles? How do you keep your heart healthy?
References
Heart Disease Facts. (2015). Retrieved March 01, 2016, from http://www.cdc.gov/heartdisease/facts.htm

 Warning Signs of a Heart Attack. (n.d.). Retrieved March 01, 2016, from http://www.heart.org/HEARTORG/Conditions/HeartAttack/WarningSignsofaHeartAttack/Warning-Signs-of-a-Heart-Attack_UCM_002039_Article.jsp#.VtZUNfkrLIU

 Mercola, J. (n.d.). What Happens During a Heart Attack. Retrieved March 01, 2016, from http://articles.mercola.com/heart-attack-symptoms.aspx

 Cayenne Pepper – Stop a heart attack fast. (n.d.). Retrieved March 04, 2016, from http://www.naturalnews.com/030566_cayenne_pepper_heart_attack.html# 

 
Linked to: What Joy Is Mine  A Mama's Story
http://www.whatjoyismine.net/mondays-musings-206/#sthash.P5ce3Kz4.FuyW2QmR.dpbs