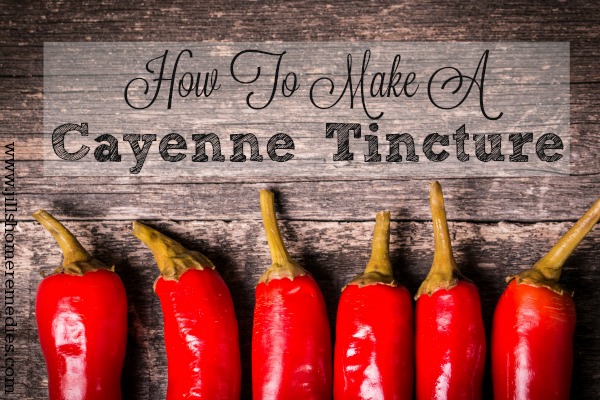 Last week, I wrote a post on how to survive a heart attack while it's happening. Cayenne has been used over and over to stop heart attacks fast. It's a great idea to keep cayenne on you everywhere you go in case you need it or happen upon someone that does.
You can keep a small pouch of cayenne powder or capsules with you in your wallet or purse, but you can also carry cayenne tincture.
Ways To Use A Cayenne Tincture
Cayenne may be effective for heart attacks, but there are also many other ways to use it as a home remedy and for good health.
Cayenne stimulates every cell in the body. It is also an astringent, antispasmodic, antibacterial, and excellent for the circulatory system. It contains minerals, vitamin C, and alpha-tocopherols, all of which are essential to good health. [1] Here are ways to use this herb:
Headaches – This is the way I use cayenne the most. I typically place cayenne powder in water and stir (read instructions

here

), but you can also place a few drops of cayenne tincture in water and consume it that way
Helps veins, capillaries, and arteries regain their elasticity.
Regulates blood flow from head to feet.
Acts as a catalyst for other herbs, which basically means that when you pair it with other herbs, it increases the effectiveness of those herbs.
Can lower blood pressure when combined with garlic.
Can heal arthritis.
Natural pain killer
Heals hemorrhoids
Aids digestion
Heals stomach ulcers
To use a cayenne tincture for one of these internal ailments, simply add a few drops to a glass of water. Add more or less depending on how strong you need it. Some people may find that they need a stronger dose than others. Repeat a dose when needed.
Add a few drops of cayenne tincture to other herbal tinctures as a catalyst to increase their effectiveness.
Add cayenne to salves, lotions, or coconut oil to apply externally for varicose veins, pain, arthritis, hemorrhoids, etc.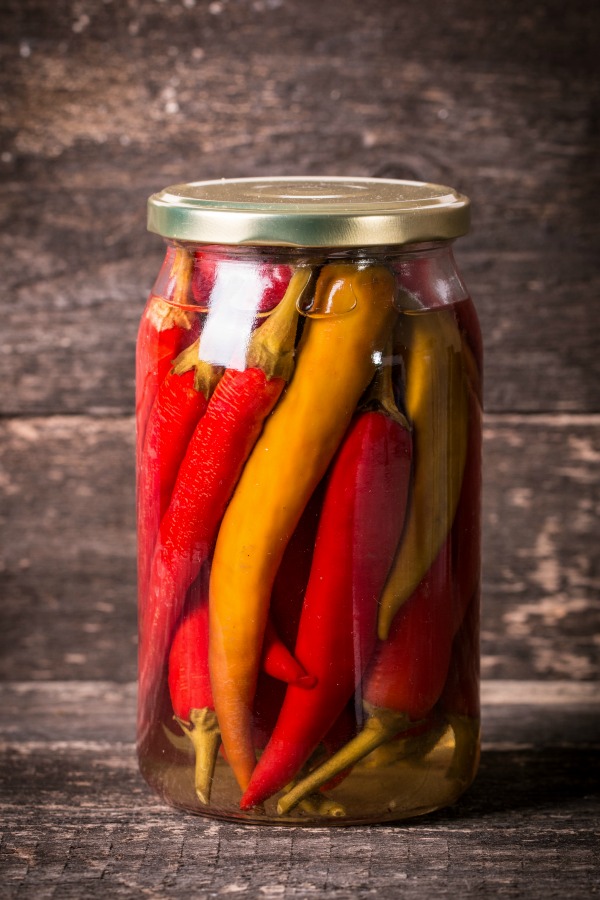 How To Make A Cayenne Tincture
Making a tincture is very simple! All you need is cayenne peppers, vodka, and a jar. Making this with vegetable glycerin would not make as strong of a tincture as the alcohol because peppers are a hard herb and the alcohol does a much better job of breaking it down.
Ingredients
Cayenne peppers, fresh or dried
Vodka
Jar with lid
Directions
Place cayenne peppers in a jar. If using fresh, fill the jar; if using dried peppers, fill the jar halfway.
Pour vodka over the peppers to the top of the jar, leaving a 2-inch headspace.
Cover jar with a lid.
Set jar in a dark, cool cabinet for 4-6 weeks.
Shake the jar daily or at least once a week.
After 4-6 weeks, strain the peppers from the liquid.
Bottle the liquid and store in the cabinet.
Note: Alcohol tinctures are good for 2-5 years.
Buy organic cayenne powder here.
Buy cayenne capsules here.
Rather buy a tincture than make it? Buy cayenne tincture here.
[yumprint-recipe id='1′]
Have you ever made a cayenne tincture or used cayenne as a home remedy?
References
Cayenne Pepper 30/40K – Powder, Organic. (n.d.). Retrieved March 07, 2016, from http://www.bulkherbstore.com/Cayenne-Pepper-30-40k-Powder-Organic