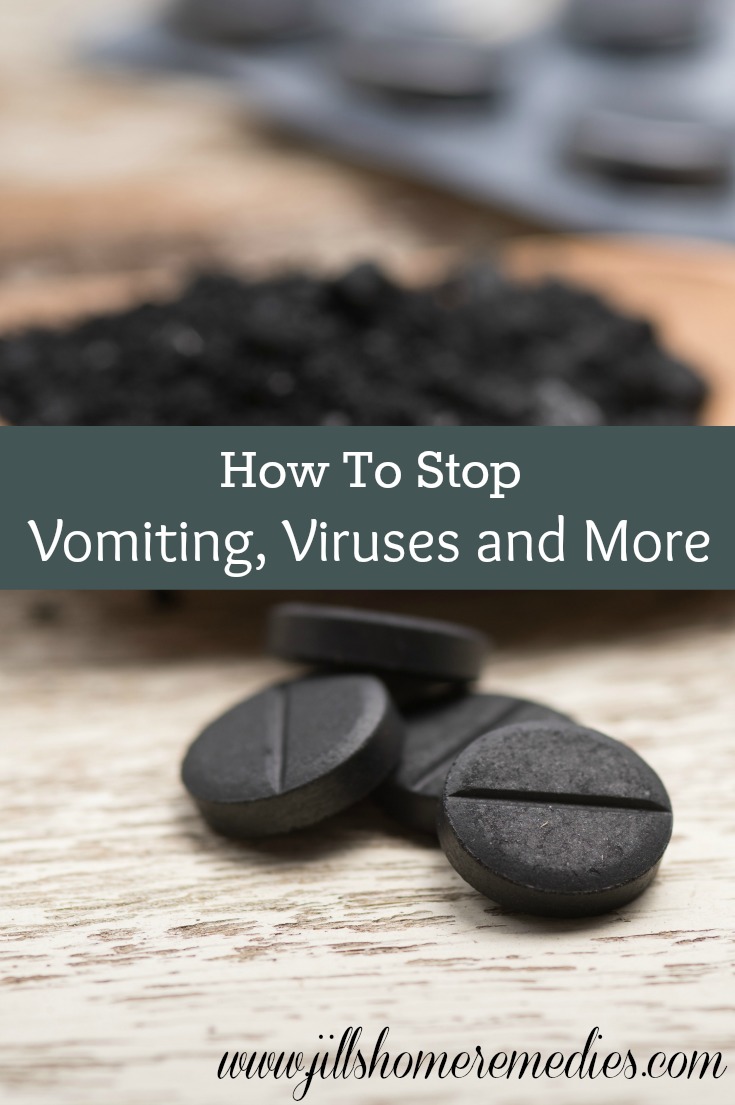 We've recently had a terrible virus sweeping the area, and if you've experienced it too-I feel for ya! There's nothing my girls hate more than having the throw-ups. Ugh. As a mom, I want to do all that I can to help my children feel better as fast as possible and not suffer so much when they are sick. I know you do too. Today I'm going to show you how to stop vomiting, viruses and more!
"Mommy, can't you please do something to make me feel better?" was the sweet plea of one of my girls last week. This virus that hit her was not the kind where you throw up once and feel better. She was vomiting on and on and I felt helpless. I had applied diluted peppermint oil to her stomach and was having her inhale it, plus I was giving her colloidal silver to help keep the virus from multiplying itself throughout her body. Besides making sure she stayed hydrated, I was at a loss of what else to do. I needed something that would take action fast and bring her on the mend.
Sure I have cabinets full of herbs and homemade medicine, but when a person feels really nauseous it's difficult to get them to take too much – natural or not. Taking anything can make a person feel worse and many times it just comes right back up.
Then it dawned on me. There WAS something I had not given her that is perfect for vomiting and viruses! Why had I not thought of it before? It was one of those slap-yourself-on-the-forehead moments. Activated charcoal to the rescue!
According to Beeyoutiful's website, "…charcoal is a highly purified, powdered, virgin activated carbon produced from selected grades of bituminous coal and thermally activated under carefully controlled conditions." I don't understand the terminology of all that, but I do know that it's amazing stuff and I've used it for more than one thing around the house. It's a must-have for all medicine cabinets.
Now before you go grab charcoal off the barbeque grill, let me tell you that that kind of charcoal is not safe to eat – it can even be lethal. You want to buy safe food-grade activated charcoal to keep on hand at all times. It is useful for so many things but today I'm focusing on how to use it to stop vomiting and viruses. And the great news is that it can even be safely used for babies!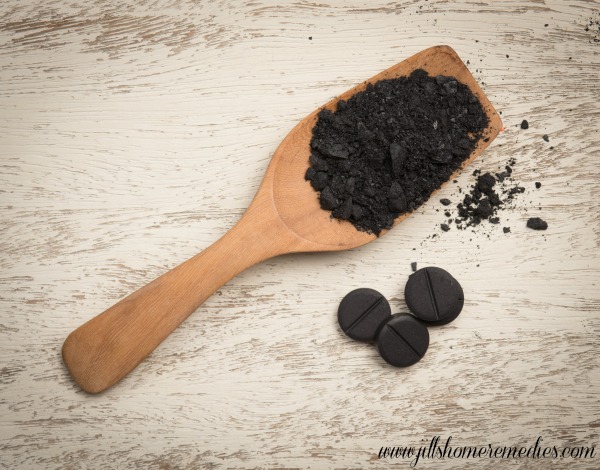 How To Stop Vomiting, Viruses, and More
To stop my daughter's vomiting, I stirred about a teaspoon of the charcoal into a glass of water and she drank as much as she could. She said she felt so much better and only threw up once more after that. How I wish I'd thought of it from the very start of her illness, but sometimes my brain doesn't work as it's supposed to. 😉 If she had continued to throw up, I would have had her drink as much charcoal water as she could manage every time after she threw up. But the great thing about charcoal, is that it stops the vomiting so you shouldn't need to repeat it much if at all! As a side note: Sometimes the vomit or a bowel movement can be black from the charcoal you consumed. This is totally OK and normal, so don't freak out! 🙂
Also, you can mix the charcoal water with juice for children that may not care for the chalky taste.
How to Prevent a Virus
After my daughter became sick, the whole rest of the family drank a glass of charcoal water each day for a few days as a prevention. We had likely contracted the virus ourselves and the charcoal will grab the virus from our bodies and get rid of it before it can take hold. Only one of my other girls became sick but she did not even vomit one time and was much, much less sick. The rest of us stayed well. Yay for charcoal!
There are two basic ways to use charcoal in situations of vomiting and viruses: capsules and powder.
The Benefits of Charcoal Capsules
Charcoal capsules will not work as immediately as the powder, but they are a good choice if you have someone that just cannot drink the powder in water. Charcoal does not have much of a taste but some may not be able to handle the gritty type texture, especially if they are very nauseous. (My daughter was able to drink it fine though.) Plus, capsules are always convenient to grab on the go or when traveling. If you know you have been exposed to a virus, taking a few capsules can be very effective. Buy Activated Charcoal Capsules here.
The Benefits of Powdered Charcoal
Even if you have charcoal capsules on hand, I recommend always keeping the powdered form on hand as well. Not only can powdered charcoal be used on external wounds, you also want the powder on hand for more serious situations like poisoning. The great thing about the charcoal powder is that it will immediately absorb toxins, viruses, and poisoning, whereas capsules take longer to digest. You can buy good food-grade activated charcoal HERE.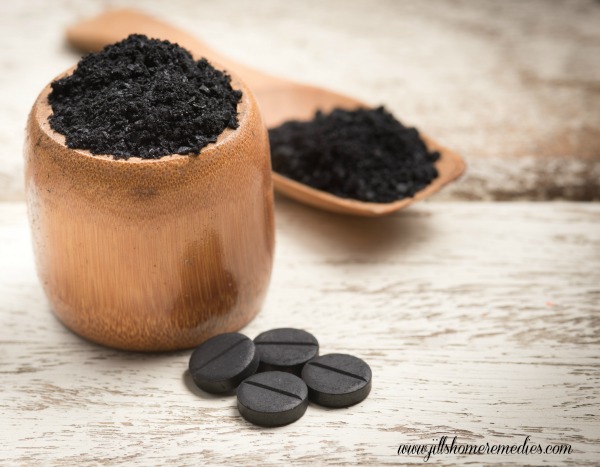 How To Use Charcoal for Vomiting and Viruses
How much charcoal to use really depends on how serious the situation is. For a situation like vomiting or viruses, I use the following amounts.
Baby – 1/4 teaspoon charcoal
Small Child – 1/2 teaspoon charcoal
Child – 1 teaspoon charcoal
Adults – 1 tablespoon charcoal
Buy activated charcoal HERE.
Directions
Stir desired amount of charcoal into a glass of water and drink.
For infants, shake charcoal into a bottle of water or formula.
Repeat once a day for a few days as a prevention.
For sick patients, repeat after each vomiting episode as needed.
Caution: If you take medication, be sure to not consume any charcoal for 2 hours before or after taking medication as it will absorb the medication.
[yumprint-recipe id='14']
Let me know any natural remedy you use for viruses in the comments below!
RESOURCES
Healthy Living for the Real World. (n.d.). Retrieved January 16, 2017, from http://www.beeyoutiful.com/
Charcoal Remedies. (n.d.). Retrieved January 16, 2017, from http://www.charcoalremedies.com/