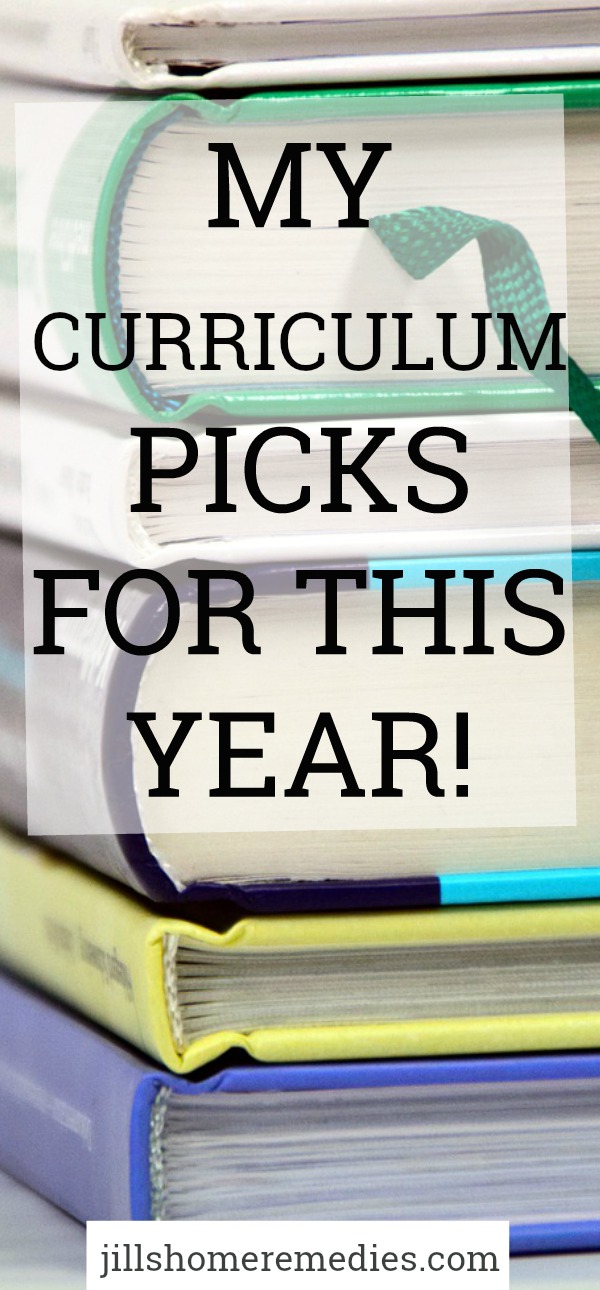 If you are a homeschool parent, this post is for you! I realize my blog is focused on natural health (and that's my favorite thing to write about!), but I know that I have several homeschoolers that read my blog. I also have several people ask me which curricula I use for my girls. So, I thought it might be of interest to some of you to know what I'm using this year.
And hey! I love finding out from others what THEY use because you know what? I have discovered my favorite companies through the recommendations of others, so please feel free to share with me some of your favorite companies (or company if you stick with one) in the comments below!
I must admit that I'm kind of a curriculum junkie. It absolutely thrills me to search out different companies that I believe work well for our family. I'm one of those moms that uses a different company for just about every subject, because I like to make things difficult like that. 😉 On a serious note, though, I have found several different companies that I believe do a great job in one specific subject, so those are the ones I choose. Some companies I started out with 12 years ago and have stuck with them, while others have been replaced by a company that I have learned to prefer over the years.
When choosing a company, these are my credentials:
Biblical world view – Since I am a devoted Christian, it is very important to me that my girls have books that promote a biblical worldview. Some subjects (such as math) may not talk about Bible views, but I do strive to find a few subjects that use that viewpoint.
Interesting – For the most part, I strive to find books that are interesting to my girls. I believe that if I give them school work that bores them and that they just have to finish and take tests to get it over with, they will NOT remember what they've learned. My purpose for homeschooling is not just for my girls to memorize facts, but to prepare them for life. Some books I've looked at may have a Christian viewpoint, but they are BORING and I know my girls will not remember a thing they read.
Fits their learning style – One thing I love about homeschooling is that I can teach my girls individually in a way that THEY learn best. Not all kids learn the same and sometimes they can all use the same companies, and other times I choose a different company for one of them.
Affordable – I know a lot of people spend thousands of dollars on school books, but I simply cannot do that. I always shop Amazon and Ebay to try to find books used, but even if I have to buy a book new, it's typically reasonably priced, or it's put together in a way that I can reuse it for each child without having to buy another one.
Homeschool Curriculum Picks for This Year!
Below I'm going to list the grades my girls are in, what books I chose for them this year, and why! I'll be covering what I'm using specifically for my 4 daughters, but if you are interested in recommendations for other grades, just ask away!
If you are a parent that would prefer to use one company exclusively, I cannot say enough good about MASTERBOOKS. I would for sure use this company exclusively if I desired to do my school that way. These books from Masterbooks are increasingly sneaking their way into our school year (as indicated below). I'm so thrilled with their focus on a biblical worldview, that most of the books are so interesting and fun to use, and that they are very affordable!!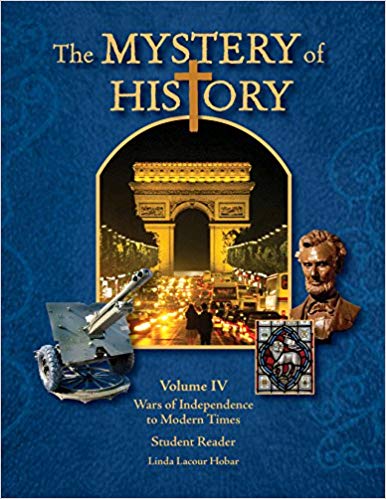 11th Grade
Math –

Learn Math Fast System

. My oldest child really dislikes math. None of my girls seem to love math, but my oldest finds it to be her least favorite. When we had the opportunity to try this math that covers 3 years of math in 2 years, we jumped at the chance! The curriculum starts with very simple math but helps you find any problem areas your child may have so they can be more successful in the harder math. The whole 7-book curriculum brings your child through Algebra 1 & 2, plus Geometry. This curriculum is good for those that struggle with math or simple dislike it!
English- I was planning on using Easy Grammar for my 11th grader this year- I really like how simple, yet thorough this grammar is! You can buy the student book as well as the test book. However, this year, my 11th grader is using Jensen's Grammar Bundle Set and Jensen's Vocabulary by Masterbooks. Jensen's books are for 9-12th graders, so we are giving these a try this year – I really like the looks of them!
Foreign Language – Rosetta Stone – my daughter is taking 2 years of online Spanish, and really liking it!
History – Mystery of History IV – The Mystery of History is a 4 volume history curriculum. We really like the way it is written and the strong biblical viewpoint it's written from. This 4th volume comes with a CD to print worksheets and quizzes off of. I love this savings! (On a side note, next year, she's using Dave Raymond's American History set, and I'm super excited about it! If your high schooler needs a good American history course, check it out!)
Geography – 50 States Under God – Geography is something we haven't done as much of as history, so I'm making sure to add it this year for her! This book looks interesting and I'm looking forward to using it this year. You can view a sample lesson on Hawaii HERE.
Science – This year my daughter is studying Physics. She's doing 2 different curricula: Exploring the World of Physics by John Hudson Tiner, and Physics 101 by Wes Olsen. The Exploring the World of Physics book will take her about 3 months to finish, and then she'll go through the Physics 101 course. This 101 course series is interesting! She has already gone through the Biology 101 and Chemistry 101 by Wes Olsen, and boy do I wish I had had science this fun in school! This 101 DVD series is put together by a homeschool dad who makes science engaging and easier to understand. You place one of the DVDs into your computer to print the course book and tests off and place it in a 3-ring binder. The book contains the student text, as well as a lesson plan and quizzes. The student watches a lesson on the DVD at the beginning and end of each week, and reads the workbook/activities on the other days of the week. I love that these are a one-time buy! I'll only need to print off the quizzes for my other girls, so that's a big savings!
Literature – Stobaugh's American Literature – This literature package is put together by Masterbooks. It's written from a Christian perspective and will help introduce her to popular American writers and their famous pieces.
Bible – Bible First Volume 4 – My oldest 2 girls have been working their way through this series and find it interesting. As you progress through each lesson, you'll find detailed explanation of major Bible events, enlightening comparisons with New Testament passages, intriguing scientific facts, and stunning archaeological research and more. She's also doing Words Of Wisdom by Character Concepts. I LOVE these character books written by the Boyer family.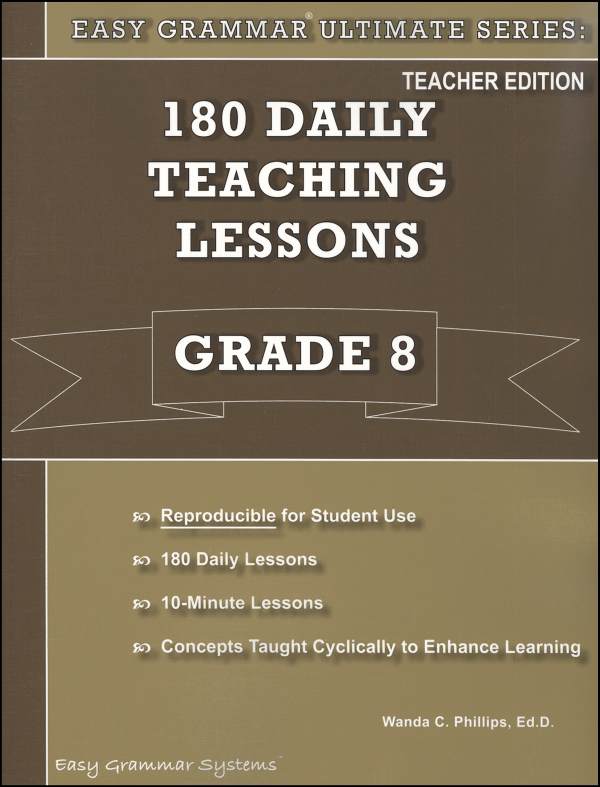 8th Grade
The reasons I love these CDs:
They have a lecture before each lesson to explain the concepts being taught/introduced.
The student has 2 chances to get the problem correct.
If the student gets the problem wrong, they have the option to watch how to do it correctly. (I require my girls to watch any problem they get wrong.)
If you buy the newer "self-grading" versions, the program grades and stores each lesson! This makes life so much easier for me!!
It's only necessary to buy the CDs, so we save not buying the textbook. I just buy a cheap notebook for them to work the problems in.
While the CDs may be more expensive, I pass them down to each of my girls and never have to buy math more than once for those grades. It actually saves! (Teaching Textbooks currently only has grades 3-12 available. You can also buy an

online subscription

, which would be less expensive if you only have one child.)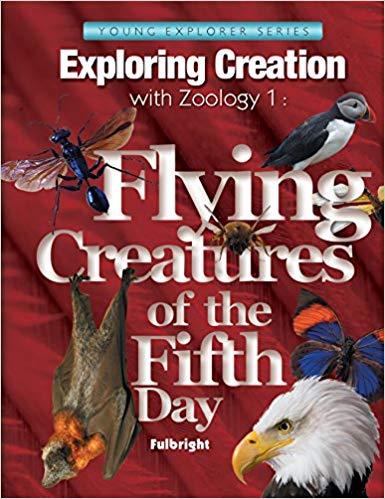 6th Grade
2nd Grade
Math – Beta by Math U See – Last year I tried a story-telling math for my little girl that I thought she would love. It turns out that she just wants simple numbers and facts and nothing fancy. LOL! So this year we are using Math U See and next year I'll start her on the Teaching Texbooks CDs.
Science – Flying Creatures of the Fifth Day by Apologia – These elementary science books can be used for any elementary grade, so I'm having my younger 2 use the same text book. I believe it will be fun for them to talk about what they are learning. For this youngest girl, I'm using the

JUNIOR notebooking journal

instead of the regular one. This junior notebook has less writing and a couple of pictures to color for each lesson.
Language Arts – Language Lessons for the Elementary Child – I have this unused book on hand so I'm being frugal and using it. Otherwise I would be using

Language Lessons for a Living Education 2

by Masterbooks. 🙂
History – My Story and The World Around Me by Masterbooks – this Social Studies book looks so FUN to use! I can't wait for my daughter to dig into it.
Geography – My State History Funbook – this geography book is for young kids and looks fun and informative.
Bible – Kids of Character by Character Concepts
Handwriting –

Learn Cursive!

-I'm introducing my 2nd grader to cursive this year, so we are just using this inexpensive book with good reviews.
Spelling –

10 Minutes A Day: Spelling, Second Grade

– Once again, this is a spelling book I found on Amazon with good reviews. 🙂
Art – Draw Write Now Book 1
Each family is unique with different learning/teaching styles and schedules, but it is my hope that perhaps I have offered some insight into some of the best curriculum companies out there to help a family find a something that they learn to adore as we have!