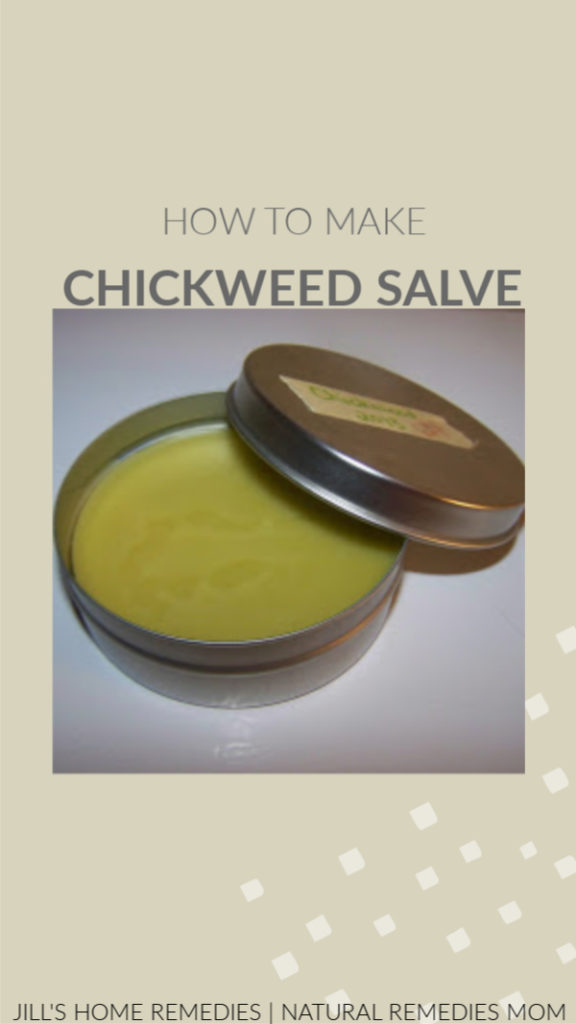 Chickweed is one of the first plants that show themselves in early spring.  It grows low to the ground, has a tiny line of hair on one side of the stem, tear-shaped leaves, and grows a tiny white star-shaped flower. The flowers are not blooming in this picture below yet, but should soon! You can still use chickweed before the flowers appear.
To make chickweed into an herbal oil:
Harvest fresh chickweed and allow to dry overnight on the counter. Chickweed has a high water content so it's a good idea to dry it a bit before making it into an herbal oil.
Fill a small jar with washed and dried chickweed.
Cover the chickweed with olive oil
Get all the air bubbles out to help prevent spoilage
Place a lid on the jar, label, and let sit for 2 weeks.  Shake the oil every day.
After two weeks, pour the oil through a strainer or cheese cloth into a pan or double boiler .
Be sure to squeeze the oil out of the herbs the best you can. This is all there is to making an herbal oil! You can place the oil in a jar for future use or make this oil into a salve.
To make this oil into chickweed salve:
Add 1/8 cup of beeswax and 1/2 tablespoon of vitamin E oil per cup of herbal oil.
You can also add about 7 drops of lavender essential oil to the pan to help prevent spoilage if you wish, but the vitamin E oil will preserve also!
Slowly heat the oil until the beeswax melts.
Place a spoonful of the oil in the freezer for about 5 minutes as a test to see how the salve will thicken up. If you would like the salve thicker, add more beeswax; if the salve is too thick, add a little more olive oil.
Pour the liquid into tins or small jars
Let the containers sit on the counter until the liquid hardens into a salve.
Chickweed salve can be used for:
Acne
Boils
Burns
Tumors
Itching
Psoriasis
Eczema
Sores
Rashes
Wounds
Apply the salve as often as needed.