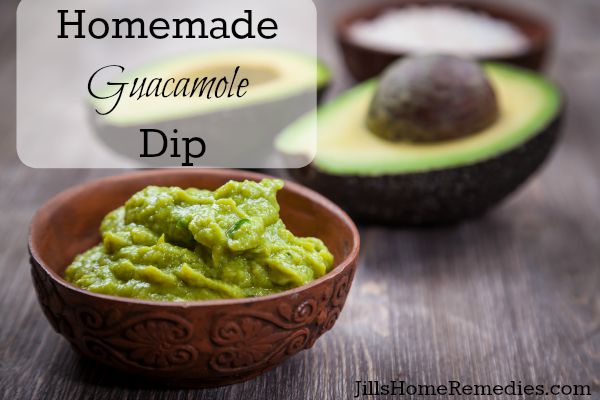 Guacamole is something I try to make at least once a week.  Fresh avocados are very beneficial and this dip is an easy way to enjoy its benefits.  Purchasing guacamole dip will not give you the benefits that making fresh dip will, and it's very affordable to make your own too!  So why not just make your own? 🙂

Avocados are really an amazing food and do so much good for your entire body.  From promoting a healthy heart to fighting cancer, avocados have made it to my list of must-have foods.  Click here to read 10 reasons you need avocados in your diet!
Homemade Guacamole Dip
2 large avocados 
2 cloves garlic, chopped 
1 tomato, chopped 
Juice from 1 Lime 
Salt and Pepper to taste 

Directions: Cut the avocado in half and spoon out the avocado meat into a bowl.  Mash until it's smooth. Stir in the rest of the ingredients. 

Serve with chips, crackers, or whole wheat pita bread.


Do you like Guacamole dip?  Have you ever made your own?