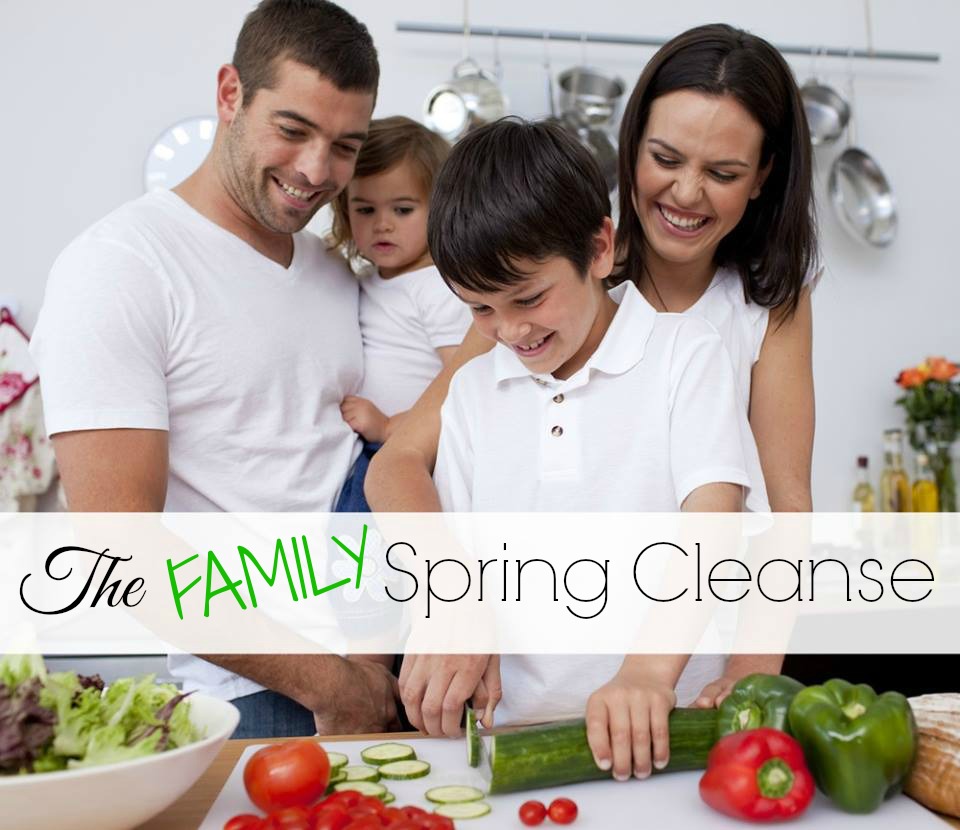 Do you wish you could eat more real foods?
Do you wish you wanted to eat healthier?
Do you find that you tend to snack on processed foods and other less healthy choices?
Would you like to jump-start your metabolism and teach your body to like healthy eating?
The Family Spring Cleanse Program by The Holistic Mama may be just what you are looking for!
This program is designed as a gentle, safe, and effective cleanse that reduces toxins from the body.  The result is a reduction in food allergies, disease, thyroid disorders, and behavioral problems.
I did one of Roxanne's cleanses back in March.  One thing that I love about her cleanses, is that I can still eat!  And eat well!  I have done many fasting cleansing that result in blood sugar crashes and days of hunger.  What a different experience it has been to jumpstart my health with real foods!
Roxanne doesn't only give you a detailed step-by-step guide with recipes and instructions, she also offers email and facebook access to ask her any questions during the 10 day cleanse!  This is such a help because I had so many questions in my early cleansing days!
The Family Spring Cleanse starts on
May 28, 2014
for only $49  $39
(This Subscriber only deal is only for a limited time – price goes up to $49 on April 30th)
This 10-day program will leave you feeling revitalized and refreshed!
Click

HERE

to get all the details!
———————————————————————————————————–
And don't forget about the Ultimate Homemaking Bundle available for only 3 more days!  Get a whole collection of homemaking ebooks, plus $200 in FREE bonuses!  See what's all in the bundle here!