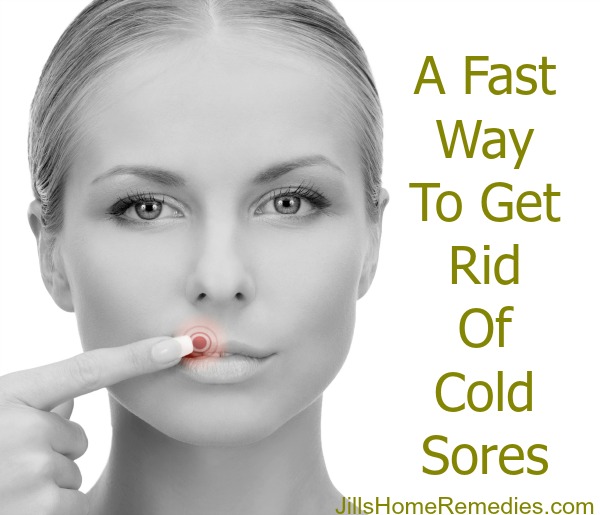 Do you deal with cold sores?  Cold sores are painful, annoying, and stressful.  Not that I know this from experience because I've never had one, but I know this from close family members dealing with them.  If you suffer from cold sores, you need a fast way to get rid of them!  You don't need the stress of dealing with them, especially when stress is a huge contributor to the cold sore in the first place!  Let's not add insult to injury here!
In the past I've normally turned to Lysine as a natural remedy for cold sores.  Don't get me wrong, lysine is a great remedy.  I've purchased the cream to apply externally, and I've purchased the powdered form to give internally.  L-Lysine is an essential amino acid and must be obtained through diet or supplements.  This "essential" amino acid is essential for all of our diets, so I often add it to our kefir smoothies.  L-Lysine is a great way to prevent cold sores.  Taking it on a regular basis can keep them away.  Also, if you feel your lip "tingle" (as those that get cold sores tell me), and you know a sore will pop out any day, take L-Lysine internally  and/or place the cream on your tingling lip, and you should be able to prevent the sore from popping out altogether.
A Fast Way To Get Rid Of Cold Sores
But what if a full-blown cold sore shows itself without warning?
Like I said, in the past I've always only relied on putting L-Lysine cream on the sore, and it did work very effectively, but I found myself out of this cream when one of my kiddos woke up with several cold sores on her mouth.  She didn't just have one cold sore, but 15-20 little bitty ones.  She had a couple larger sores with several tiny individual sores on them.  Her mouth was just a mess.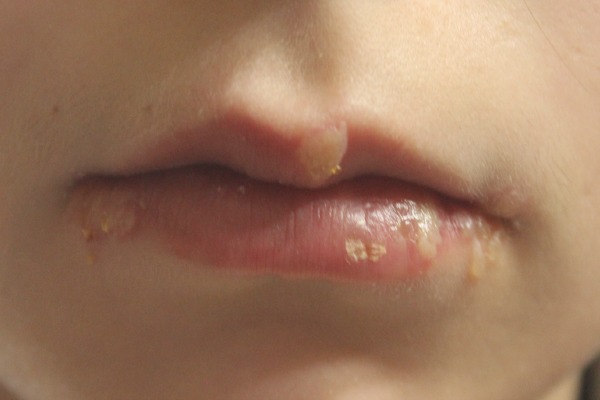 After seeing her mouth, I grabbed a bottle of peroxide and several cotton balls and had her pour peroxide on the cotton and hold it on her mouth for several minutes.  She did this every few hours.
In just a few hours, her cold sores were reduced dramatically!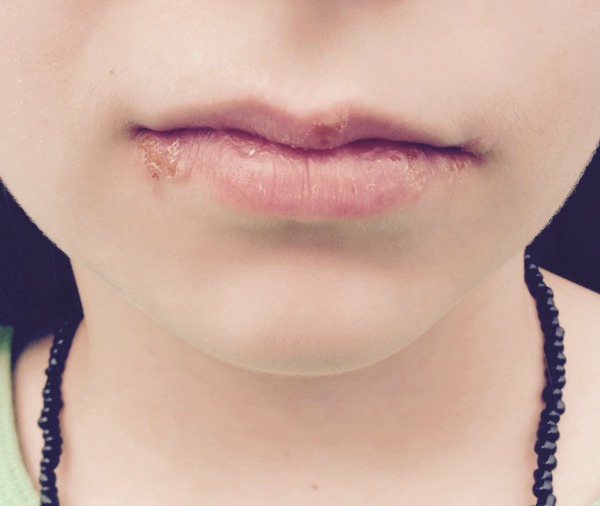 This method of using peroxide produced by far the fastest way that we have seen cold sores heal.  Continue to apply peroxide each day until sores are gone.
Check out my other post for more Natural Remedies For Cold Sores.
How do you naturally treat cold sores?