I have some great news for those of you interested in learning more about essential oils.  Plus, how you can get 3 bottles of oils for FREE!
While I turn to herbs the most for natural medicine, I also use essential oils on a regular basis. (And they don't have to cost you an arm and a leg to buy either – more on that in another post!) In fact, I have 26 bottles of essential oils in my natural medicine cabinet right now! I love collecting and using different ones – it's sort of like a healthy hobby!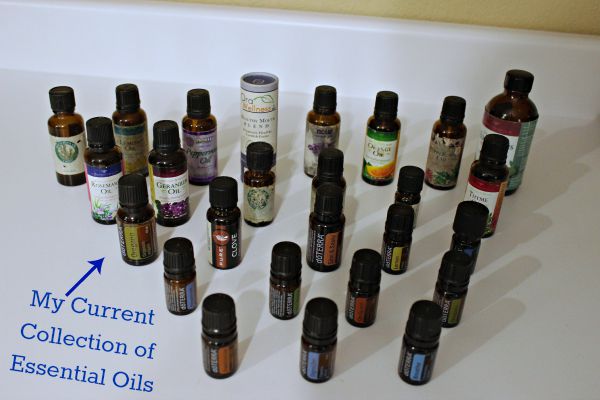 The Ultimate Healthy Living Bundle Team has put together some awesome resources for learning about essential oils that I could not afford to purchase all individually – yet they make it so affordable!
Stick with me because there is so much incredible information offered on essential oils in this collection, and I want to be sure you grasp just how much EO education you will receive in a package that is not offered anywhere else and is only available for a few more days!
———-
Essential Oil Ebooks in this collection
==========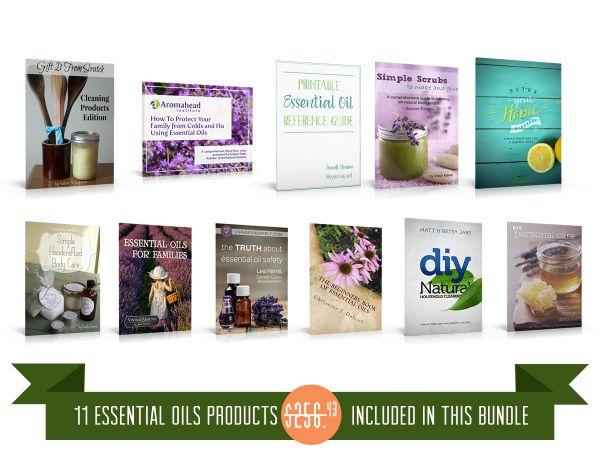 I have already downloaded the Printable Essential Oil Reference Guide, which lists which oils are safe for babies and pregnancy.  Finally! I have been wanting a list like this for ages!
There's also a lot of information on how to use essential oils safely, how to make your own blends, how to use them for personal care products, and more!
My philosophy is that I can always learn something new.
I've been studying natural health for years, and I still on a regular basis learn new information that blows me out of the water!
Like for instance, in the last essential oil webinar that I attended online, I learned that peppermint oil can help you lose weight by putting a few drops in a glass of water each day and drinking it. After sharing this with a friend, she discovered that it healed her acid reflux disease!
I also learned that Frankincense oil can be rubbed on the roof of the mouth to heal brain tumors! I have pages of notes of other things that I learned. All of the information I glean from each new resource helps me, my real-life friends, or you – my online friends!
One of the eCourses included in the bundle is called Essential Oils for Families (by Vintage Remedies). If you're tired of all of the fear-mongering, and want a totally unbiased and scientific approach to using essential oils for your family, this course is for you.
With this essential oil information, you will be able to dig in deep, and learn so much about how to use EO's safely, as well as how to create your own EO blends (There are 80 formulas alone).
———-
The crazy thing is, this eCourse usually sells for $135 (and it's worth every penny). But Vintage Remedies has agreed to include it in this special bundle of 94 resources, which sells as a package for only $29.97!  Plus, you also receive other natural-living resources and real products shipped to your door that value over $2000!
You also get 3 essential oils for FREE!  Peppermint, lemon, and lavender are the oils that are ready to be shipped to your mail box! I can't wait to get mine in the mail! I can always use more because we use them up!
Here's the ways I use these 3 oils the most:
* Peppermint – repel spiders, ease tummy aches, reduce fevers
* Lemon – cleaning and disinfecting
* Lavender – headaches and relaxation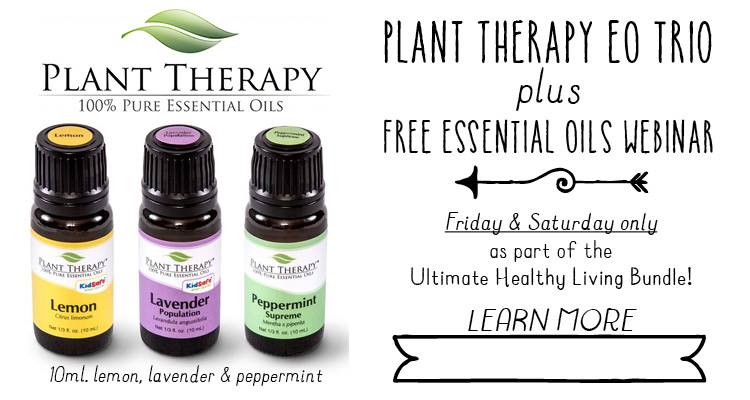 Plus, if you buy the bundle today or Saturday, you will also have access to a live webinar with a certified aromatherapist!  This is only offered to those who purchase the Ultimate Healthy Living Bundle Friday or Saturday.  I don't know about you, but I've had many questions I've wished to ask an aromatherapist about essential oils, and now's the chance at this live webinar!
Oh, and I nearly forgot to mention that the Ultimate Bundles team is offering a 30-day 100% happiness guarantee.  So if you're not totally thrilled, just let them know, and they'll be happy to refund you completely. Pretty cool, right?  This guarantee is what won me over with the very first bundle I bought – absolutely no risk if you are not satisfied!
Don't miss out, because the extra essential oil bonus is closing in just…
Click here to check out The Ultimate Healthy Living Bundle (2015 Edition)!