I would like to introduce you today to a lady that I was blessed to meet a couple years ago when she contacted me about her success in treating strep throat. Rachel has truly been a blessing to me. My family has fallen in love with her book Carrot Sticks and Bubble Gum Bricks, which encourages kids to eat healthily. My girls request this book over and over! Check out her other products here. Today, Rachel is sharing her testimony of how she treated strep throat naturally.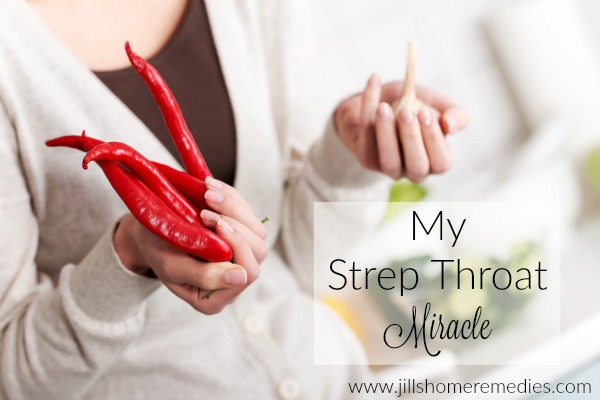 My Strep Throat Miracle
Ever since I started having kids, I started getting strep throat. Or maybe I just don't remember getting it as a child, but all I know is it seemed to plague me once I hit adulthood.
I'd get it every other year, then once a year, then twice a year. The last time I had it, I had it three times in a row, and my doctor was surprised to see an adult with such susceptibility. I spent fifty-one days on antibiotics and honestly, I was scared. I didn't know what I would do if the medicine would continue to not kill the infection. He spoke of removing my tonsils, but said it was a more difficult procedure on a thirty-something-year-old woman!
I prayed.
I prayed and prayed for God to help me. For God to heal me.
He intervened.
Determined to find a natural remedy, I came across a blog post about strep throat on Jill's Natural Remedies (read the article she read How I Recently Treated Strep Throat Without Antibiotics here) . I read the steps she had taken to heal her own strep, along with her children's. I was nervous because I knew strep could lead to more serious infections, but I was also not seeing any results with the regimen I was following at the time.
Even more amazing, the day I came down with strep throat was the same day I was watching my own testimony on CBN's The 700 Club (watch her amazing miracle testimony on The 700 Club here)! What a wonderful God who had some many good things in store for me that year. It may sound crazy, but it's true! He is so awesome, and His timing is so perfect.
I followed exactly what she said and after still feeling crummy after about three or four days, I continued on full-strength with the garlic, cayenne pepper, honey and colloidal silver. Because my immunity weakened from all the antibiotics, I decided to stick with a full regimen of all the products for two weeks, to make sure it was gone.
It was.
And I have not had it since.
What a miracle!
I asked Jill if I could write a post for her blog to tell everyone how thankful I am that the Lord led me to her website. I am so thankful. It has led my family on a health and wellness journey, and we are glad to be able to lean more on natural remedies during our times of sickness. What a blessing it has been to us and I hope it is to you, as well.
Do you have a testimony of how you have treated your health naturally? Send your testimony for consideration to: jillshomeremedies@gmail.com with the subject line: Testimony.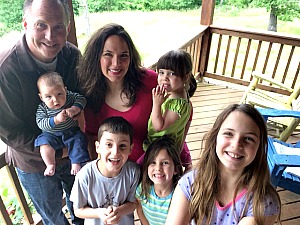 About Rachel
Originally from Amarillo, Texas, now a resident of Mountain View, Arkansas, Rachel is a wife and homeschooling mom of five. She has written three children's books available on Amazon (Michaelphone and the Next Big Head Contest; The ABC Devotional; Carrot Sticks and Bubble Gum Bricks), and is currently working on her own memoir, Rachel's Raft. In 2007, she was involved in a near-death experience which was featured on CBN's The 700 Club with Pat Robertson. You can find her at www.RachelsRaft.com or www.RachelKelley.com and on twitter @rachelsraft.