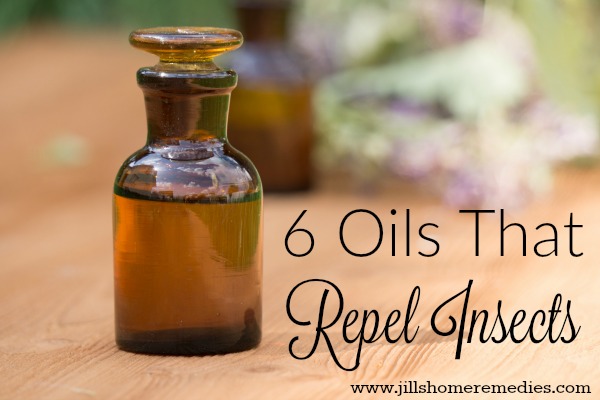 I went on an herb walk yesterday with a few local people. It was a beautiful summer-like day and the 135-acre farm that I was visiting was loaded with herbs waiting to be explored.
The only thing I regretted about that walk was the fact that I forgot my natural bug spray. Have you ever done that? You go to the trouble before summer arrives and make sure you have everything for your medicine cabinet for the summer (such as a natural bug spray), but forget to bring it with you when you need it most! Ugh! I kicked myself for that one!
We all likely have outdoor events planned this summer, but there's nothing worse than swatting away mosquitos, or pulling off ticks when you are trying to enjoy the great outdoors.
If you are naturally minded like me, there are several essential oils that repel insects so that you can enjoy the outdoors without the pests, and do it safely!
6 Essential Oils That Repel Insects
1. Peppermint
Peppermint oil is my favorite way to repel spiders specifically. You can place peppermint oil on cotton balls in cabinets or corners of a room to repel spiders, and you can also make peppermint spray! I like to spray this around our beds at night to keep the critters away. We have brown recluses in our area and they come out the most at night. Find the recipe for peppermint spray here. It really works!
Find peppermint essential oil here.
2. Citronella
Citronella oil is a main ingredient in commercial bug spray at the store and is known to do a good job of repelling mosquitos. While this oil is very natural and safe, many other ingredients are added to bug sprays that are not safe. It's very simple to purchase your own citronella essential oil and dilute it for your own application or add it to other insect-repelling oils – without the harmful ingredients!
Find citronella essential oil here.
3. Lemongrass
Lemongrass oil is another effective oil against mosquitos. It's related to the citronella plant and looks very similar to it! For a person that does not care for the citronella scent, they may find they care for the more lemony scent of lemongrass. I've heard it's pretty effective to combine citronella and lemongrass in the same recipe, but it can be substituted as well if needed.
Find lemongrass essential oil here.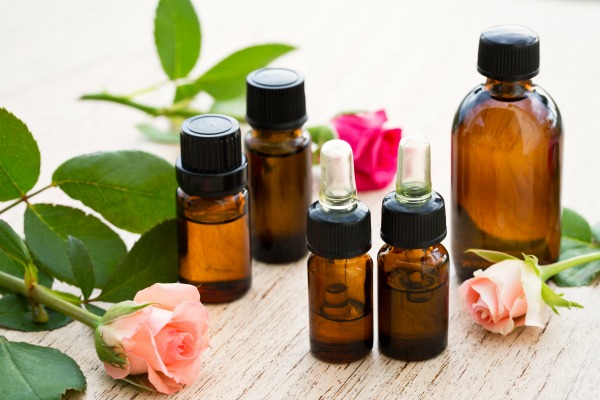 4. Catnip
According to Science Daily, catnip repels mosquitos better than the toxic DEET that is placed in common bug sprays. I would much rather use a safe plant-derived oil (or the plant itself) than to spray a harmful toxin on my children!
Find catnip essential oil here.
5. Cedarwood
Cedarwood essential oil is effective at keeping moths, flies, mosquitoes, and other insects away. This is another oil that is good to drop on cotton balls and place them in your closet and other corners of the rooms.
Find cedarwood essential oils here.
6. Neem
Neem oil is great for the skin and used to repel insects! According to this article, research shows neem oil can be effective in reducing the number of mosquito bites.
Find neem essential oil here.
How to use them
As I've already mentioned, you can place these oils on cotton balls and place around your house if you wish to repel insects in your home.
Add a few drops of the oils to lotion and apply.
Dilute the essential oils with a carrier oil (1-2 drops per tsp. of carrier oil like olive or coconut).
Make a homemade bug spray similar to

these

.
For those of you that are not into DIY stuff, or you don't feel like you have the time, Roxanne from The Holistic Mama is giving away a bottle of her essential oil Bug Spray, handmade by her on Cape Cod!
Plus, anyone can receive $3 off The Holistic Mama's Bug Spray by using code "JILL" at checkout. Go here to redeem this offer that is exclusive to you, just for reading this! Offer ends June 30, 2016.

Enter below to win!
REFERENCES
(n.d.). Retrieved June 07, 2016, from https://www.sciencedaily.com/releases/2001/08/010828075659.htm

15 Cedarwood Essential Oil Uses for Wisdom & Beauty – Dr. Axe. (n.d.). Retrieved June 07, 2016, from http://draxe.com/cedarwood-essential-oil/