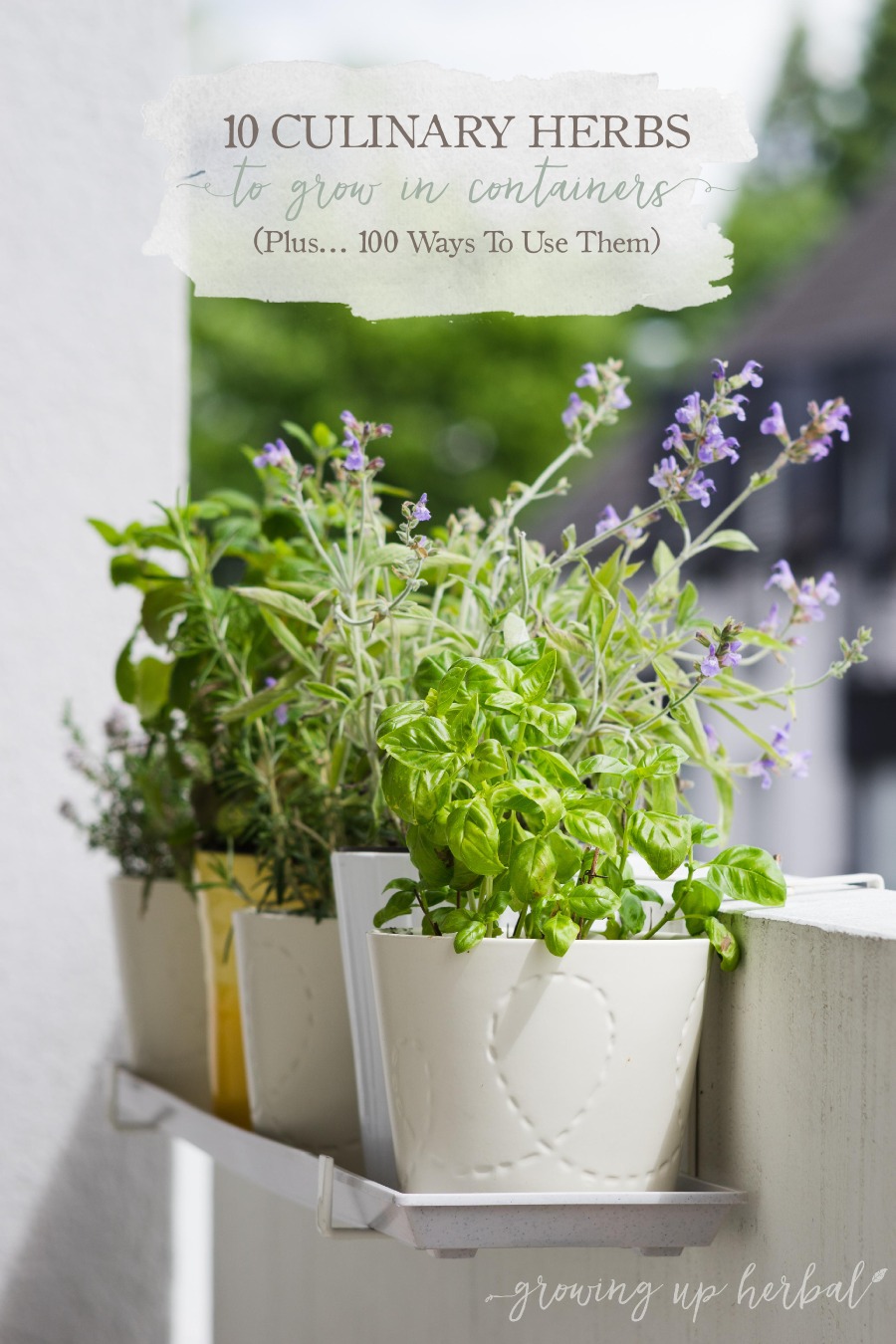 I have something to confess. I am not a natural at gardening.
Folks, I am serious when I say that I do not have a green thumb. People often look at me in surprise because they assume that because I write about natural health and use herbs on a regular basis, I must automatically have a luscious garden that I tend to every summer day.
I could only wish.
I do manage to grow a few tomatoes and a variety of lettuces, but I'm still striving for that luscious garden of my dreams.
Growing herbs in containers, however, is something I can do. There's something about sticking plants in a pot that produces a higher success rate for me than digging that spade into the ground. Container growing can be a simple and rewarding way to grow culinary herbs to use both for cooking and making medicine!
If you struggle with traditional gardening like I do, I have good news! Container growing is easy and can be very rewarding.
I'm writing at Growing Up Herbal – one of my favorite blogs! Click here to read which culinary herbs are easy to grow in containers, plus 100 ways to use those fresh herbs!