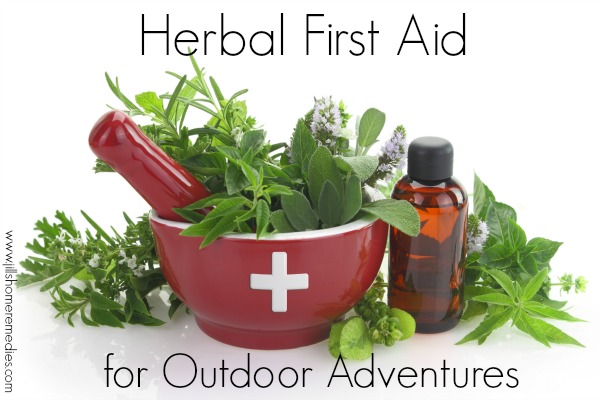 Enjoying the outdoors is a great way to explore nature, get dirty and have some adventures, especially for the kids in your family. As fun as the outdoors can be, sometimes accidents happen. Instead of reaching for over the counter medications and creams with bad antibiotics and sketchy ingredients, use plants for herbal first aid.
There are so many good plants to choose from when it comes to herbal first aid, but I've condensed the list down to some of my most used favorites. Many of these plants can be foraged from your backyard or outdoor space. Just be sure to avoid any plants growing near highways or farm fields, as these are full of toxins.
Jewelweed
This herb is best used fresh and can often be found growing near poison ivy in a damp, shady location. Spotted jewelweed is used to combat the effects of poison ivy, poison oak, and stinging nettles. It's an antihistamine and anti-inflammatory. One study even found it to be as effective as corticosteroids and prescription drugs for treating poison ivy. Jewelweed has been used for many different skin irritations, like burns, insect bites, rashes, and sores.
To use: Rub the juice from the stem onto skin that's just been exposed to an irritant. You can also make the fresh plant into a decoction, tincture, poultice or salve.
Yarrow
This herb is mentioned in the classic novel, The Lord of the Rings, as kingsfoil. The characters use it during one scene to stop bleeding from a wound. Even though the book is fictional, the herb known as milfoil, or yarrow is quite real. Yarrow can be made into a tea or tincture and used internally, but it can also be used externally on wounds. It's antiseptic, antifungal, anti-inflammatory, astringent and a pain reliever.
To use: Mix powdered yarrow with water, or grind fresh yarrow and place it over the affected area. Wrap with a bandage to keep the herbs in place.
Plantain
There are two types of plantain: broad leaf, and long leaf. The broad leaf variety is what's typically used for skincare and herbal preparations. This herb favors compacted areas like driveways and pathways, so it's an easy one to spot. Plantain is antiseptic, antibacterial, astringent and anti-inflammatory. It's my favorite to use for bug bites and stings.
You can also help to prevent bug bites in the first place with a good, all natural bug spray. The one I use doesn't contain the neurotoxin DEET like conventional bug sprays. Instead, it uses all natural plants that help repel mosquitos, and even ticks that may carry Lyme disease. You can check out my Bug Off spray here!
To use: Chew the leaf or roll it in the palm of your hands until the juices are released. Place the wet leaf on bites, wounds and stings. It can also be used to draw out splinters and thorns. Can also be used as a salve or tincture.
Calendula
This is my number one go-to herb for soothing irritated skin. It offers relief and healing for issues like psoriasis, eczema, sunburn and rashes. Calendula is particularly helpful for stubborn wounds that resist healing and helps dispel lymphatic congestion for faster results. It's anti-inflammatory, antiseptic and good for infectious diseases.
To use: Apply an oil or salve infused with the herb onto the affected area. You can also crush the fresh flower until the juices are released and apply to the affected area, then secure with a bandage.
Comfrey
This herb is nicknamed "bone knit" for its ability to speed the healing of broken, dislocated and fractured bones. Even if you don't have a broken bone, comfrey can also be used for bruises, sprains, wounds, burns and inflamed skin. It's also a mild pain reliever. Comfrey is known to heal skin so quickly, that it's usually paired with anti-microbial herbs to prevent any infections from being sealed into the skin. Comfrey is typically used as a poultice, however, it should not be used internally.
To use: Mix powdered comfrey with water, or grind fresh comfrey and place it over the affected area. Wrap with a bandage to keep the herbs in place. Can also be used in a salve or tincture.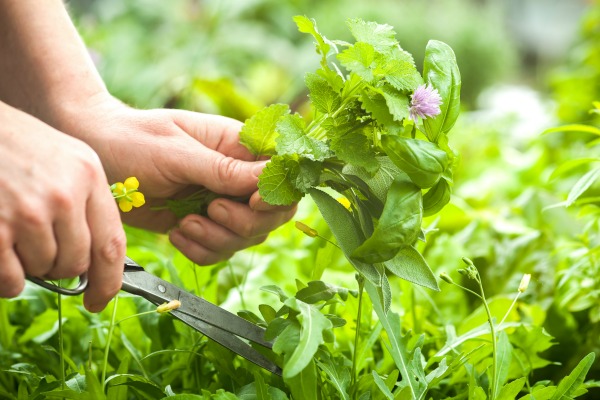 Echinacea
Although this herb is famous for its use as an immune booster during the cold season, echinacea is also great for skincare. Echinacea is anti-inflammatory, antimicrobial, antibacterial, antifungal and antiviral. It boosts and balances the immune system to fight infections and stimulates wound healing.
To use: Drink as a tea, or tincture. Can also be infused in oil and used topically in a salve.
Healing Salve
Sometimes you need a fast and easy solution for bug bites, scrapes, sunburns, rashes and other skin irritations. And while I love grabbing an herb from the yard, sometimes what you need isn't readily available, or you may not be sure how to identify the right plant. That's where a good healing salve comes in.
I've been making my own healing salve and sharing it with others for years now. It took a little while to come up with a safe, yet highly effective recipe, and it features many of the herbs mentioned above and more. This healing salve is a true multitasker and can be used to soothe skin such as your baby's diaper rash, your husband's sunburn or that mysterious rash that showed up on your arm.
I worked as a nanny for over 7 years, and unfortunately several of the kids I cared for suffered from eczema. After applying this salve a few times, the eczema was significantly improved, and it offered them soothing relief from the itching and pain.
Here's what other natural mammas have had to say about it:
"My 5th time ordering this salve – works wonders on burns, irritation, cuts, razor bumps, ANYTHING. Thank you for this all-natural product that WORKS and is AFFORDABLE!"

"So far so good! It's healed a diaper rash super quick!"

"This stuff is like magic… It healed my sons stubborn diaper rash and eczema in less than 24 hours. And the shop did everything to make my experience highly pleasant. Highly recommend."
Get organic healing salve
If you want to try some healing salve for yourself, check it out at my Etsy store, This & That Herbal. You'll also find plenty of other non-toxic, organic and natural, plant-based body care items for everyone in your family.
Use code JILLSHOMEREMEDIES10 for 10% off of your order of $15 or more!*
*Discount doesn't apply to shipping and can only be used once per customer
Resources:
Fritchey, P. (2004). Practical herbalism: Ordinary plants with extraordinary powers. Warsaw, IN: Whitman Publications.

Tilgner, S. (1999). Herbal medicine: From the heart of the earth. Creswell, OR: Wise Acres.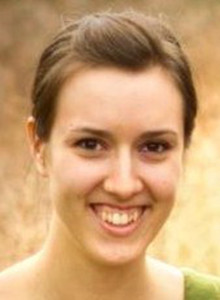 Jamie is a wife, mother, herbalist, essential oil enthusiast and drinker of herbal tea. She shares real food recipes, DIY projects and how to be a good steward of your God-given resources at The Herbal Spoon. Visit her over on Facebook or Pinterest for natural resources and ideas.