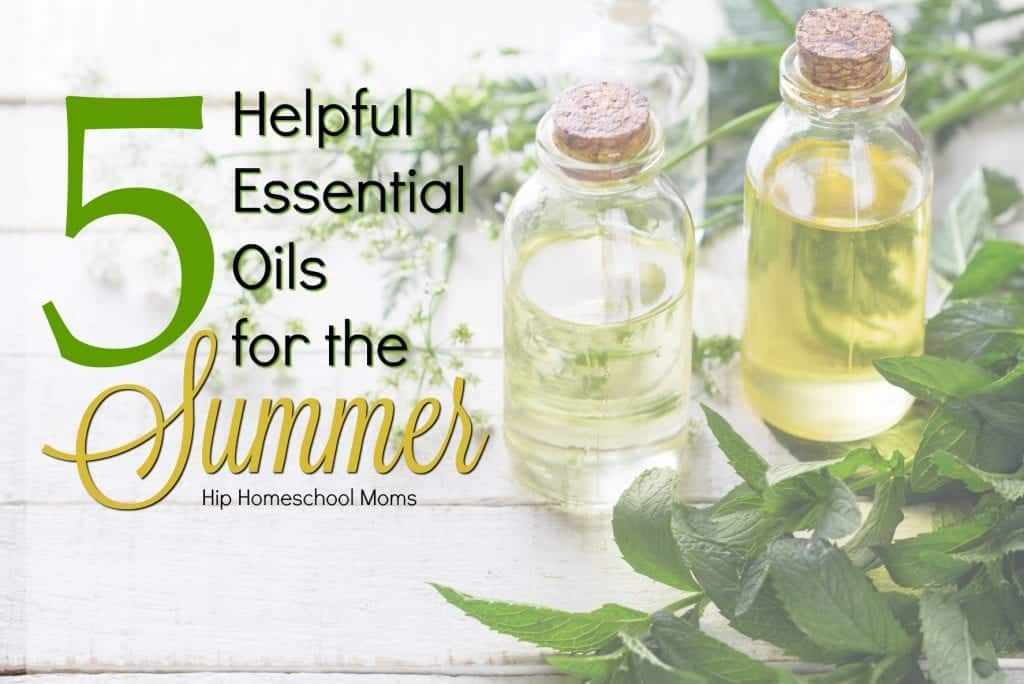 Our skin is the biggest organ of our body, and it's very important to be careful of what we spray on it.
Thankfully, there are healthy, natural alternatives to using toxic bug sprays for these situations without resorting to unsafe personal care products.
5 Helpful Essential Oils for the Summer
1. Peppermint
Peppermint oil is a great oil for helping sunburns. Mix 2-3 drops of peppermint oil with 1/4 cup of coconut oil or olive oil. Apply this as often as needed. This will be very cooling and soothing to the burn!
2. Lavender
Summer heat can trigger terrible headaches. The most important thing is to be sure you and your family are staying well-hydrated. Carbonated drinks can actually dehydrate the body, so don't think you are staying hydrated just because you are drinking something cool and refreshing. Be sure to drink actual water!
But for those times that the summer heat triggers a headache for whatever reason, lavender oil can come to the rescue!
If I have a summer headache, I first make sure I sip on water all the rest of the day in case the headache is caused by dehydration. I also use lavender oil to help ease the headache pain.
Click

here

to find my favorite store to buy affordable, pure oils!
Click

here

to find out the other 3 oils that are so helpful to use in the summer months!