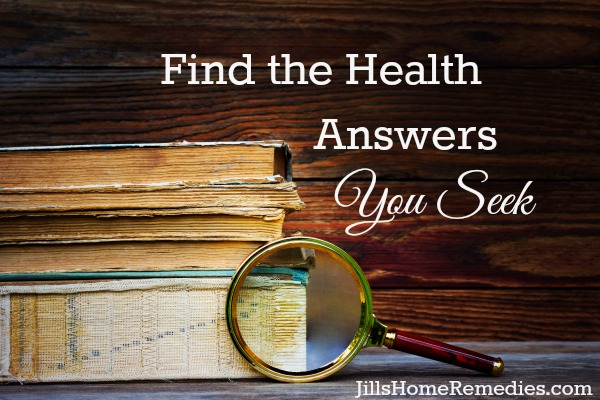 Over the years I've had various people ask me if I could recommend a natural doctor to them in their area. They, like so many others nationwide, are searching for an answer to health problems they suffer from. Unfortunately, holistic doctors are few and far between in most areas and I fear the best advice I can generally give is for them to inquire at a local health food store for a possible recommendation.
I completely understand the helpless feeling of wanting answers to health problems but not knowing where to turn. I too faced years of suffering with failing health, not knowing that there was an answer for me, and not realizing there was a world of natural healing at my fingertips. I am so thankful for the lady that recommended a chiropractor to me one day that completely changed the direction of my health.
It is my desire to help others in the way that I've been helped. To be a ray of hope when all hope has been lost. That is why this blog was born: to help others find solutions to their health problems out of gratitude for the many others that have helped me over the years.
For those of you that are searching for someone to help you find answers for your health needs, I am so excited to share this website that I've recently been introduced to called NourishDoc!

NourishDoc is a website that helps you find independent holistic health experts for natural professional help – all online. It is a network of qualified, independent, certified holistic and natural medicine experts and doctors. These experts can offer you advice based on your specific condition. You can receive your professional consultation via audio, video, or text chat without the hassle of an office visit and without the frustration of trying to locate a natural doctor near you.
Help is even available after normal working hours, on weekends, and on holidays!
Why the Holistic Approach is Different
Conventional medicine is a system of approaching disease and illness by dealing with symptoms and making those symptoms more bearable.
Alternative medicine is a system of getting to the root of the disease or illness so that the symptoms are not just suppressed, but that the disease or illness is truly healed and the body is brought into balance.
Through NourishDoc, you can choose alternative health therapies such as:
Integrated medicine
Functional medicine
Naturopathy
Holistic medicine
Natural medicine
Traditional Chinese medicine
Acupuncture
Homeopathy
And many other disciplines that derive their treatment and healing practices from nature.
What does is Cost?
It is free to set up an account with NourishDoc and ask questions, but just like any doctor's visit, there is a cost to receiving professional help. Don't worry, though, you choose the plan that is right for you!
Customer Satisfaction
If you are not satisfied with the expert advice you receive and are unable to resolve it, NourishDoc will authorize a full refund! I don't know about you, but I sure wish I could have a refund on some medical advice I've received in the past. 😉
Whether you suffer from cancer, disease, or an illness of some sort, you can find natural help and a plan that is right for you. Visit NourishDoc.com to get started!