Who doesn't LOVE hot chocolate, right? Especially this time of year! There's nothing like sipping on a mug of chocolaty warm goodness on a rainy fall day like we've had today. I'm not a coffee drinker myself, but give me some delicious hot cocoa and I'm a happy camper!
I'm all about making hot chocolate from scratch (instead of the packets – delicious but not generally the healthiest), and I love using raw honey instead of sugar, but how about adding some herbs to make it even healthier while we're at it? I am always up for discovering ways to add herbs into foods and drinks I make. We can always use the nutritional boost!
Instead of making plain hot chocolate, how about we add some dandelion root for extra health benefits, shall we? It's as simple as decocting the root into the hot chocolate water! (Which is a fancy word for simmering a hard herb until the liquid is reduced.)
Dandelion root is used by some as a coffee substitute. I think it's plain delicious to add it to hot chocolate! Dandelion root itself yields a bitter taste, but add some cocoa, raw honey, and milk, and you've got yourself something delicious and nutritious to sip on!
Dandelion root is so good for you! It is one of the best blood purifiers and liver cleansers out there. It actually restores and balances the blood, making it a great help to anemia sufferers. It's also really high in vitamins and minerals. You can harvest dandelion root in the warmer months, but I like to keep it on hand in dried form, especially for winter use. (You can buy it organic here.)
So on to our recipe now!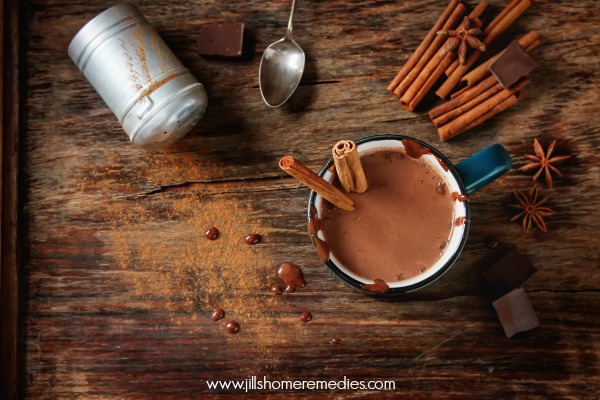 Dandelion Root Hot Chocolate
4 cups water
3 tablespoons organic dandelion root (buy

here

)
3 tablespoons organic cocoa powder (buy here)
1/2 cup whole milk
3/4 teaspoon pure vanilla extract
1/4 teaspoon organic cinnamon (buy here)
pinch organic cayenne pepper (buy here)
7 tablespoons raw honey (buy here)
Directions
Bring water and dandelion root to a boil.
Reduce heat and simmer for about 20 minutes. (An herbal decoction.)
Stir in remaining ingredients.
Top with honey whipped cream. (recipe below)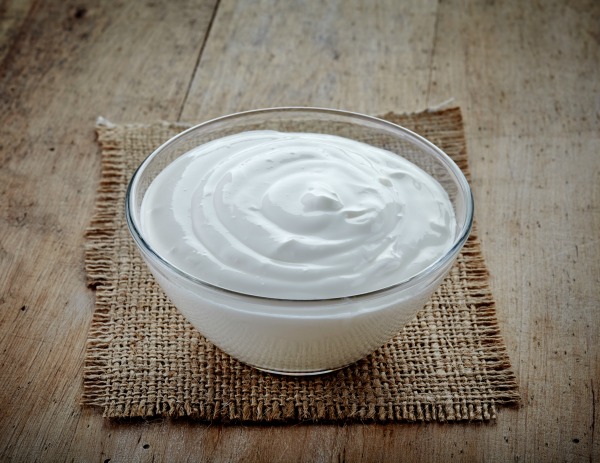 Honey Whipped Cream
Place 1 cup heavy whipping cream in a quart mason jar.
Add 3 tablespoons raw honey
Pour in 1 teaspoon pure vanilla extract
Shake jar for several minutes until mixture thickens.
[yumprint-recipe id='11'][yumprint-recipe id='12']
Do you use dandelion root in your diet? Share it with us in the comments below!