I said goodbye to white rice many years ago when I realized it was a fake food and not good for the body. [1] Instead, I switched to brown rice for our stir frys and similar meals.
And yet a few years ago I read about an even healthier alternative: quinoa (pronouned KEEN-wah). Quinoa isn't an actual grain, but a seed, and yet it can be used in a similar way as brown rice in recipes.
Here are a few benefits that will make you want to add it to your diet too!
Quinoa is: [2]
A complete protein food
Gluten-free
An anti-cancer food
Helpful for weight loss
Good for the heart
Good for bone health
Helpful in fighting diabetes
If you're anything like me, you want recipes and ideas of how to use a new "superfood" that you've just been introduced to. Here's 10 delicious ways you can add quinoa to your diet for your family's good health!
10 Creative Ways To Use Quinoa
1. Quinoa On-The-Go Meals

As much fun as it is to add quinoa to recipes, my favorite way to eat this healthy food is in these on-the-go meals by Cucina & Amore simply because they are yummy and a quick snack/meal I can grab on the go! These ready-to-eat meals are so convenient and healthy for those of us with busy lives. It's far too easy for me to grab quick, unhealthy foods when I'm rushing here and there to sports practice and music lessons for my girls, or skipping meals altogether. These quinoa meals are ready to eat and require no refrigeration prior to opening. Plus, there's a small fork included with the food. These people thought of everything!
If you don't mind using a microwave, the containers the quinoa comes in are microwavable. However, I gave up microwaved foods long ago and enjoyed eating the contents at room temperature. The quinoa is already cooked and it was so tasty just simply eating at room temp! I received a box from Cucina & Amore to sample and thoroughly enjoyed each flavor. You guys, these meals were seriously so yummy. They come in 4 flavors:
Roasted Artichoke
Mango Jalapeno
Basil Pesto
Spicy Jalapeno & Roasted Peppers
I had such a hard time deciding which was my favorite, but I think the Spicy Jalapeno & Roasted Peppers ended up winning in the end (though all of the flavors are SO good).
These meals are gluten and preservative free.
Check out these on-the-go meals here —>http://www.cucinaandamore.com/quinoa.html !
2. Farmer's Market Quinoa Salad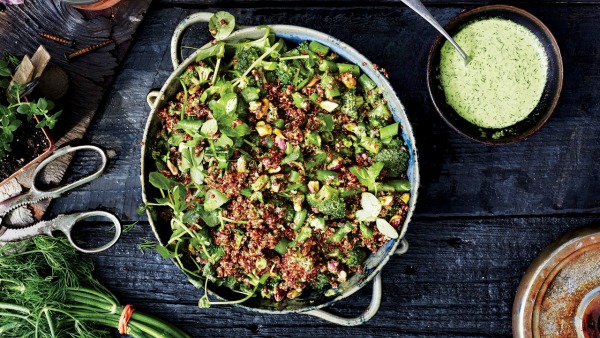 I love salads and it's important to get greens in your diet daily. This salad has a mixture of bright greens, cooked quinoa, and crunchy nuts.
http://www.bonappetit.com/recipe/farmers-market-quinoa-salad
3. Cinnamon Quinoa Breakfast Bowl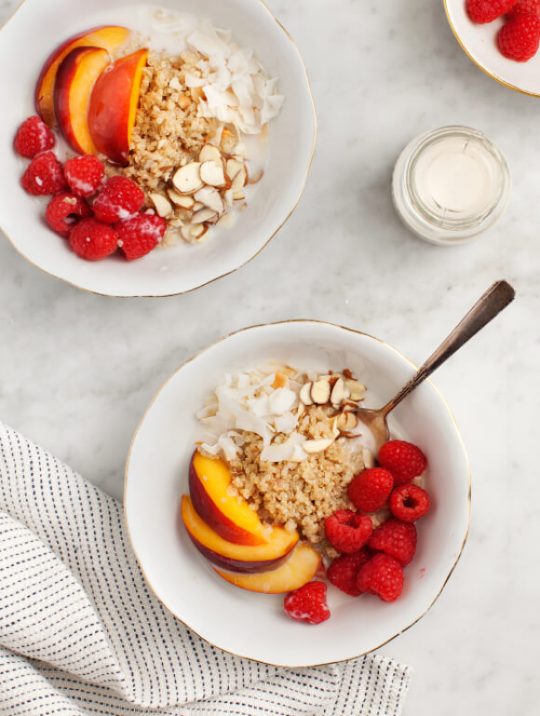 Oatmeal is a pretty basic breakfast in my house. We love it with cinnamon, butter, honey, and almond milk. This quinoa oatmeal recipe is a fabulous idea for a warm and nourishing breakfast!
https://www.loveandlemons.com/cinnamon-quinoa-breakfast-bowl/
4. Pizza Quinoa Burgers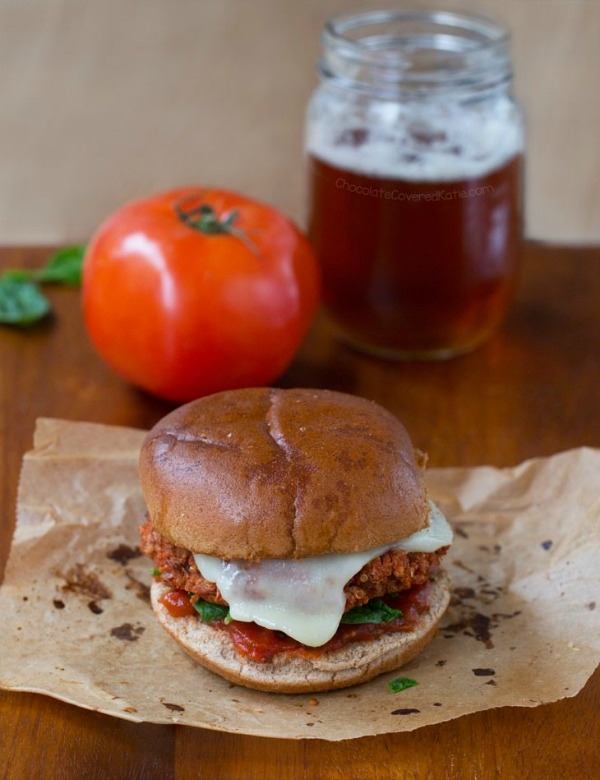 Who doesn't love pizza? Here's a way to enjoy the pizza flavor with these quinoa pizza burgers! These meatless burgers are simple to mix up and fry!
http://chocolatecoveredkatie.com/2017/02/02/quinoa-burgers-recipe/
5. Fruit Quinoa Pancakes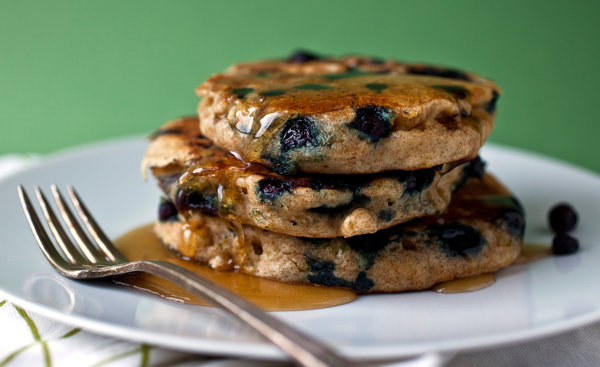 Have leftover cooked quinoa? Eat it the next morning in these fruit pancakes! Much more filling and nutritious than those traditional white-flour pancakes.
https://cooking.nytimes.com/recipes/1013615-quinoa-pancakes?mcubz=3
6. Pumpkin Spice Quinoa Breakfast Cookies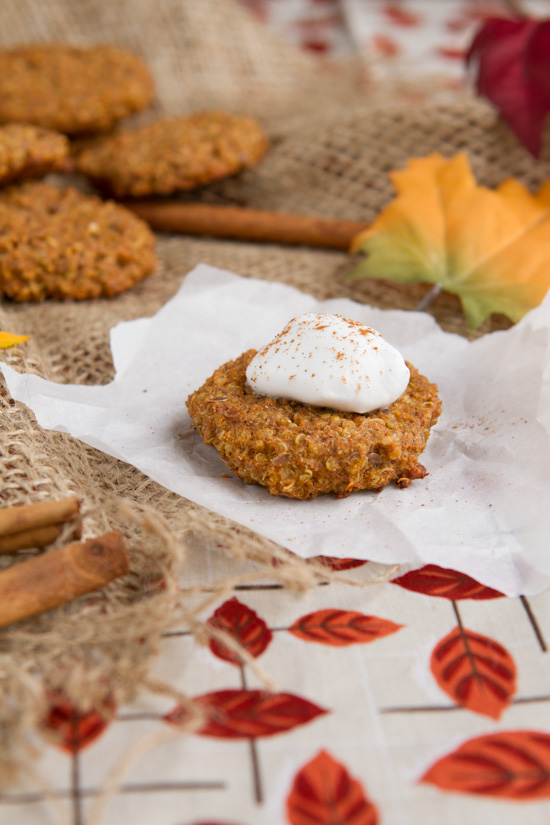 These pumpkin quinoa cookies are a perfect breakfast treat for the fall! You can substitute the all-purpose flour for soft white wheat or your favorite gluten-free flour.
http://www.skinnytaste.com/pumpkin-spice-quinoa-breakfast-cookies/
7. Quinoa Granola Bars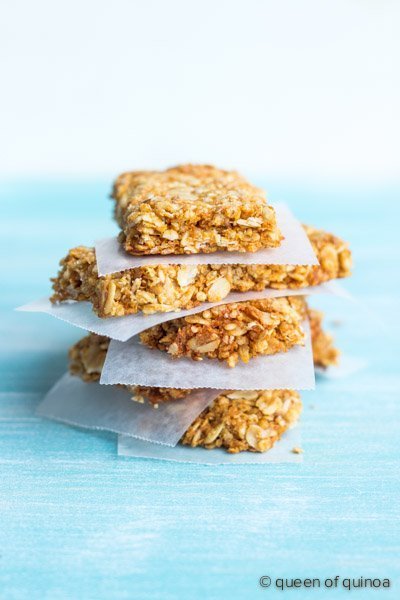 These honey-sweetened granola bars are gluten-free and sweetened with honey and stevia!
https://www.simplyquinoa.com/crispy-gluten-free-granola-bars-with-quinoa/
8. Breakfast Cookies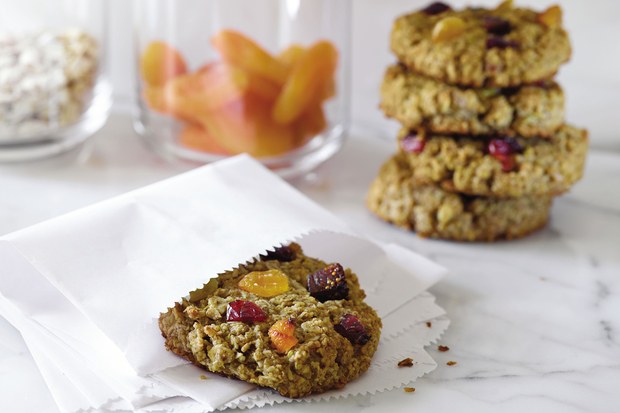 These wholesome, gluten-free cookies are just the thing to start you're morning out with energy and good nutrition! This recipe calls for date paste, but you can also substitute 1/3 cup of bananas for sweetness.
https://www.epicurious.com/recipes/food/views/breakfast-cookies-56389472
9. Mexican Quinoa Nachos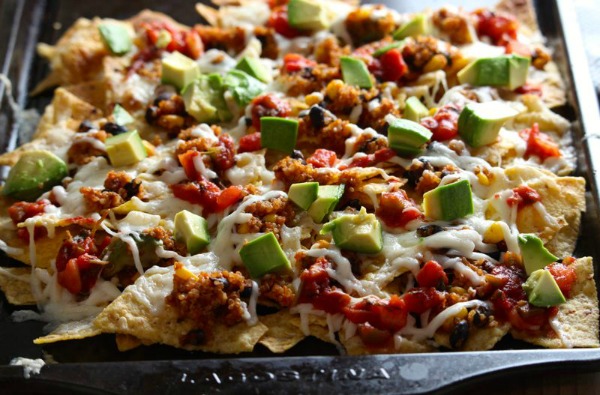 Nachos are delicious, and adding protein-packed quinoa to it makes it a delicious and full meal!
http://thetraychic.com/2015/02/23/fully-loaded-mexican-quinoa-nachos/
10. Slow Cooker Enchilada Quinoa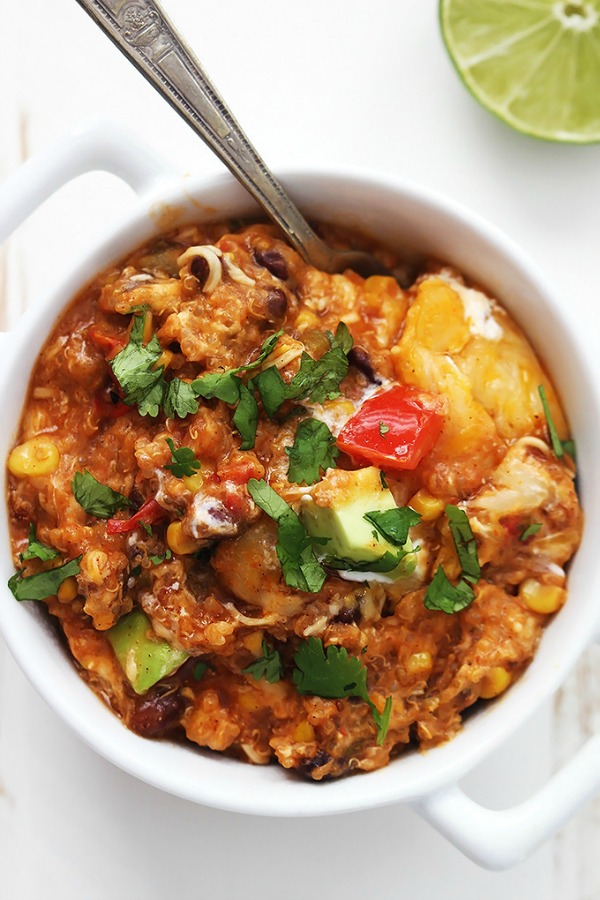 A crockpot full of delicious quinoa enchiladas is the perfect meal for a busy mom like me! Any meal I can throw together and forget about is on my to-make list!
http://www.lecremedelacrumb.com/slow-cooker-enchilada-quinoa/
Let me know your favorite ways to eat quinoa!
RESOURCES
Axe, D. J. (2017, June 13). Refined Carbohydrates: Avoiding 'White on Rice'. Retrieved September 26, 2017, from https://draxe.com/refined-carbohydrates-avoiding-white-on-rice/
Boldt, E. (2017, September 18). Quinoa: the Complete Protein that Boosts Weight Loss Efforts. Retrieved September 26, 2017, from https://draxe.com/10-quinoa-nutrition-facts-benefits/