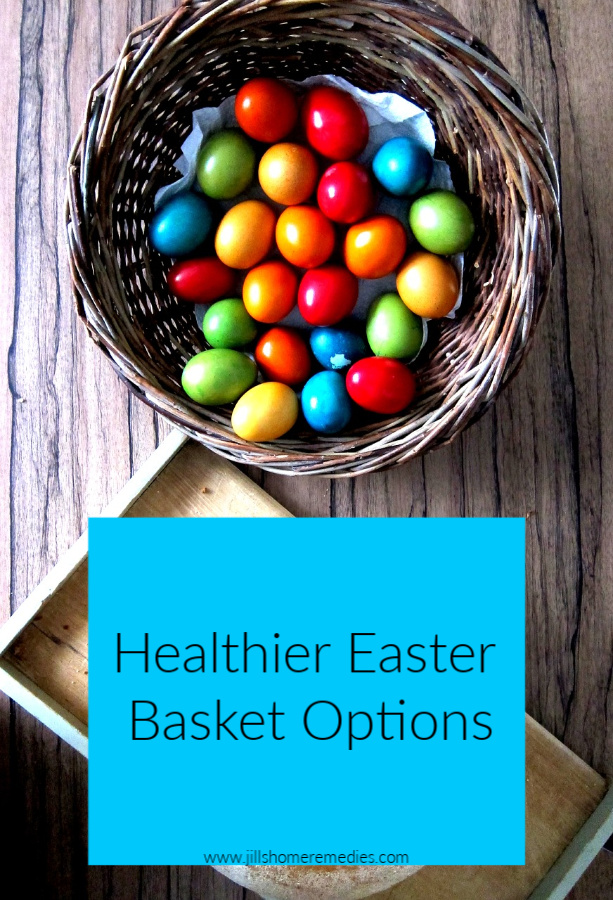 I have fun putting together an Easter basket for my girls every year – even for my teenagers! They never get too old, do they? Or perhaps I never feel too old to make one up for them. 😉 Holidays are always an excuse for me to make things a little special for them. I don't, however, like to fill their baskets with a bunch of unhealthy treats.
Here are a few ideas to make Easter baskets not quite as unhealthy.
Healthier Easter Basket Ideas
1. Stevia Soda
I always buy them stevia sweetened soda as a treat. Our favorite is Zevia. There are different flavors such as Cola, Orange, Grape, Black Cherry, Ginger Root Beer, Cream Soda, and more. One thing you will notice about these sodas is that they all are clear in color even though the flavors are diverse. That is because there are not unhealthy colors added to Zevias like traditional soda.
2. Healthier Candy & Snacks
There are different options for healthier candy to choose from, but a few that I am using this year are:
3. Herbal Starter Plants
This year I am assigning each of my girls an herb to grow themselves in a large container. They have to learn all about caring for it and how to use it in food and medicine. Their Easter basket is a perfect place to give them their assigned herb.
4. Spiritual Books
I bought each of my girls a book to help them in their spiritual walk. Our main focus at Easter is the Resurrection of Christ, so I thought it a great excuse to give them each a good book! We love to all read at my house so what better time to splurge on this and add to our collection of good books. (We typically get most books through the library.)
Here are the books I bought for each:
5. Naturally Dyed Easter Eggs
Eggs don't have to be dyed with unhealthy dyes! You can use things like onion skins, turmeric, red cabbage, lavender flowers, etc. instead! Find out how in this post.
I would love to hear some of your healthier Easter basket ideas!