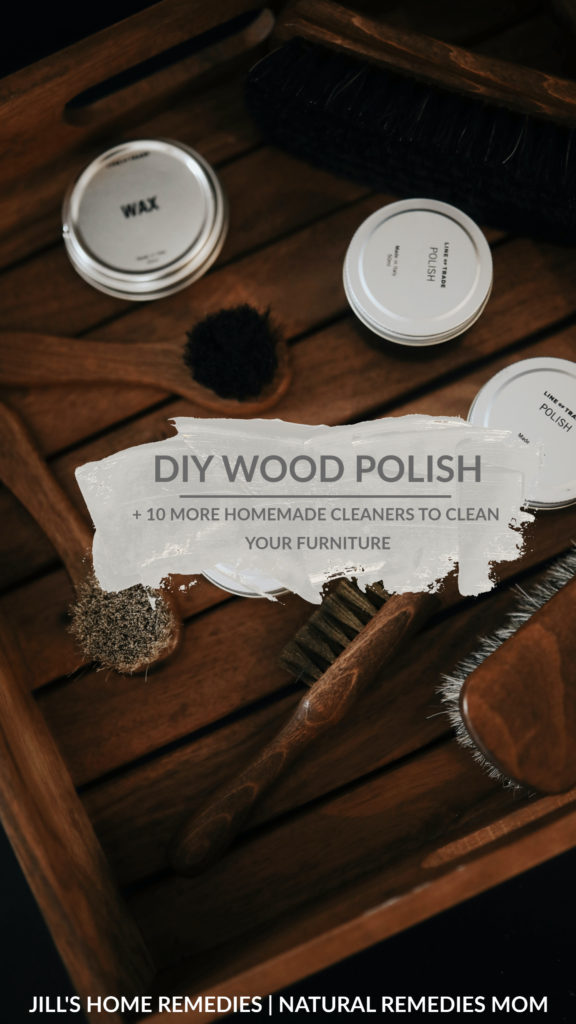 Three ingredients and a few minutes is all it takes to have your own wood polish on hand.
Why clean with chemically fragrant cleaners that can contribute to health problems when you can clean with the real stuff?
Your wood furniture can be beautiful and polished using essential oils and real ingredients found common in household kitchens.
I really enjoy the smell of citrus when I clean – it's energizing and fun! This wood polish recipe combines both lemon and orange scents that will fill your house with wonderful fragrances, and make you want to dust every day!
Well…..at least you won't dread shifting all your knickknacks around quite as much. 😉
DIY Wood Polish
Ingredients
Recipe
1/2 cup of lemon juice
1 tsp. liquid castile soap
4 drops of lemon or orange essential oil.
Directions
Combine all ingredients into a spray bottle.
Spray on furniture and wipe with a clean cloth.
Note: Test the cleaners on an inconspicuous area of the furniture. Essential oils are wonderful to clean with but may not agree with all wood finishes. It's always better to be safe than sorry. 🙂
Below you will find 10 more easy furniture cleaning recipes from around the web.
10 Homemade Furniture Cleaners
Do you have a favorite furniture cleaner recipe? I'd love to hear it!