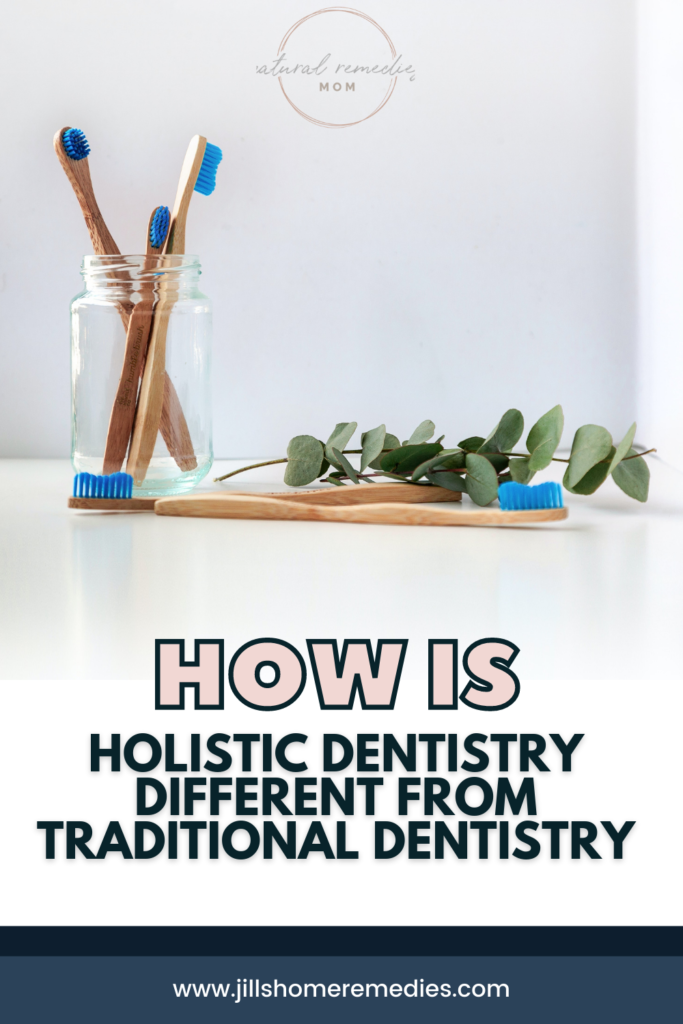 Holistic dentistry takes a completely different approach to dental health than traditional dentistry does in both material choices and techniques. I have had 4 visits at holistic dentist's offices and it was completely different from every other dental experience I've had. I enjoyed my visits so much once I tried a holistic dentist, that I drive an hour and a half away now for my dental visits. It's worth every mile to me! I have so enjoyed being a patient in a dental office that doesn't look at me like I have 2 heads for choosing no fluoride treatments or root canals. 😉
Below are a few reasons that holistic dentistry is different from traditional dentistry.
How Is Holistic Dentistry Different From Traditional Dentistry?
Approaching the Patient's Overall Well-being
Holistic dentistry is also known as integrative dentistry, alternative dentistry, and biologic dentistry. It focuses on how your dental health is connected to the rest of your body. The health of the mouth can be a window that reflects the health of the whole body. The goal is to treat the mouth in a way that helps the whole body to heal.
For instance, tooth decay and gum disease can be related to diabetes and cardiovascular conditions. At my most recent visit, they could tell that my body was not breaking down proteins as it should so supplementing with an enzyme right now would be helpful.
I also watched a live video of my mouth health. I could see my blood cells and bacteria moving around. I was informed that my white blood cells are very healthy (which I believe to be from all the kombucha I drink!), but I also saw on the screen a bacteria in my mouth that contributes to tooth decay. Instead of only addressing the cavities and fixing the teeth, advice was given to me on how to fix the root cause, which was getting rid of these bad bacteria. I did not actually have any cavities, but I did have bacteria present that could cause them.
How can you prevent/kill these bacteria? By regular dental cleanings, flossing correctly every day, using an electric toothbrush, and swishing your mouth with something like this Tooth & Gums Tonic that has been shown to kill the bacteria.
Below is a photo of the live video I watched of all the things going on in my mouth. It fascinated me! I really loved how they took the time to explain what I was seeing, telling me how my dental health was, and sharing specific steps in making it even better.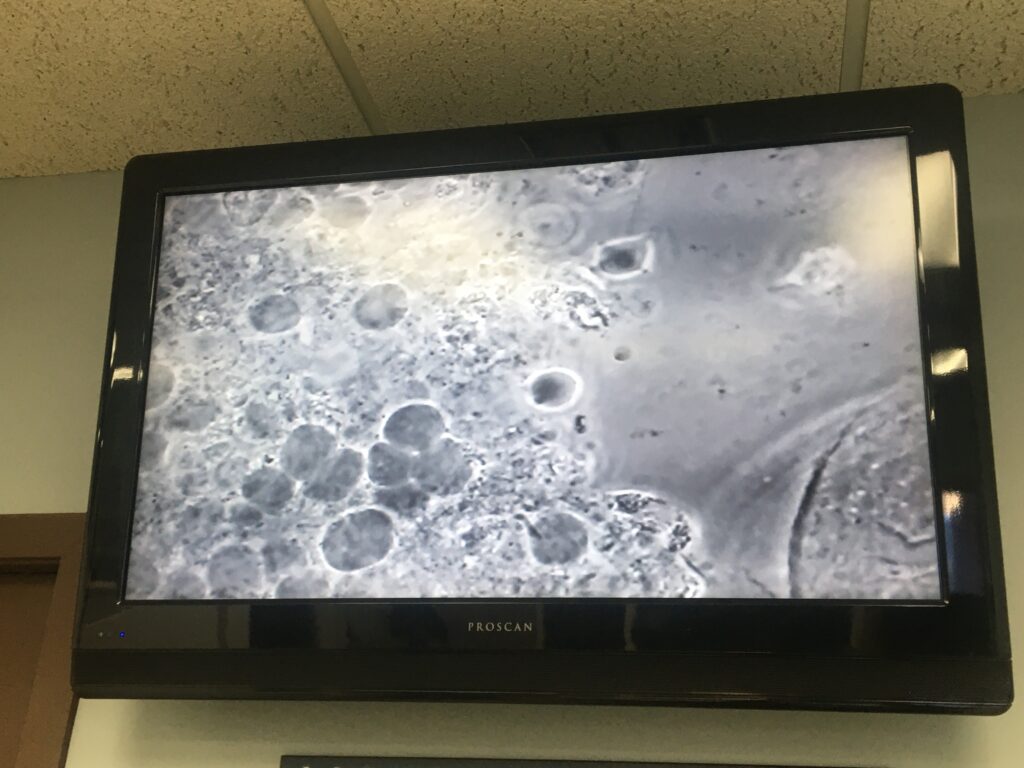 Flouride Treatments
Though recommended by the ADA, Holistic dentists do not use flouride treatments in their office. Due to the lack of scientific evidence of its safety and its toxic properties, consuming flouride is not recommended. There is a concern that it affects the brain, weakens bones, and can harm the thyroid.
Safe Dental Materials
Holistic dentistry rejects the use of mercury-based fillings that can be detrimental to the health. They also safely know how to remove them! I recently had all of my silver fillings removed that I've had since I was a child. More on that later!
Instead of the silver fillings, safe, bio-compatible dental materials are used that fit well with each individual patient.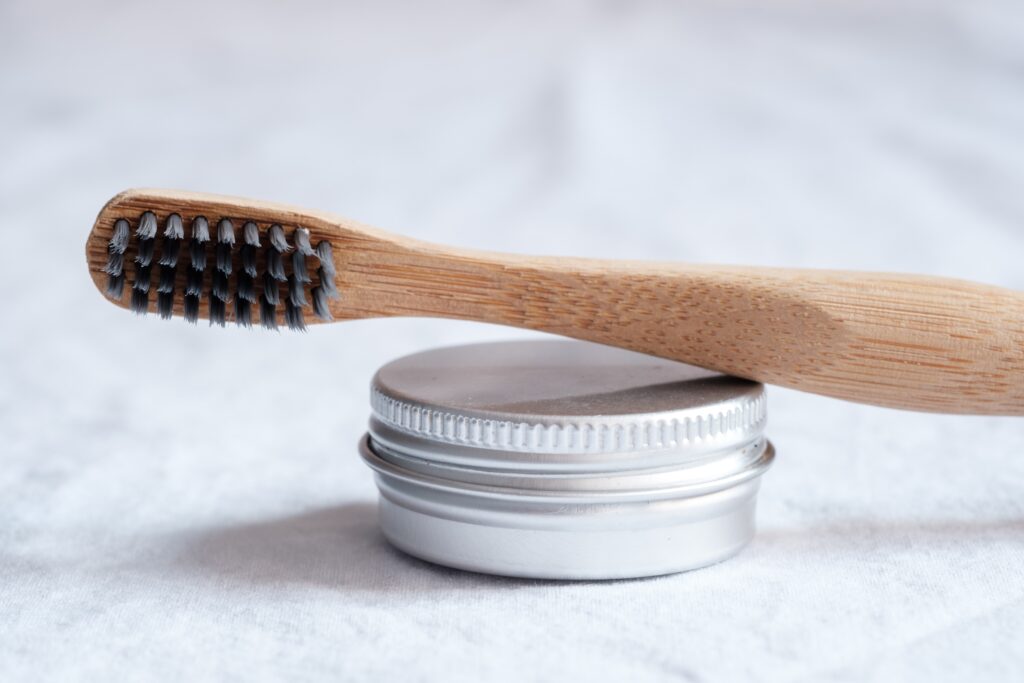 Digital Radiography
Instead of using high levels of x-ray radiation and harmful chemicals required to develop the x-ray film, holistic dentistry uses digital radiography to obtain a radiograph of your teeth within seconds.
Alternative Treatments
Holistic dentistry uses alternative treatments such as a laser to treat gum disease that disinfects microbes and removes inflamed tissue so healthy tissue can regenerate. They can also address things like fresh breath treatments and homeopathic remedies. Once again, these treatments get to the root of the issue and don't only address symptoms.
Have you had an experience with holistic dentistry? I'd love to hear about it!