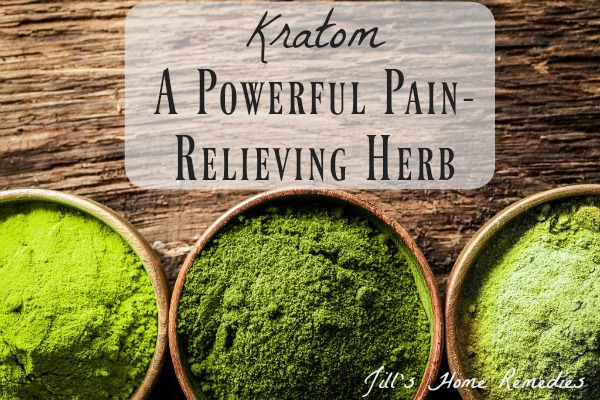 Today we have a guest post from David Mastrine on the herb kratom. I love learning about new herbs and their many benefits. Today David focuses on using this particular herb for pain.
What is Kratom?
Mitragyna Speciosa, otherwise Known as Kratom, is a tree that is native to Southeast Asia. You can find this underrated herb growing wild in Indonesia, Thailand, the Malaysian Floristic Region and surrounding areas.
The leaves of Kratom are usually dried and made into a powder. This incredible plant can treat a vast number of ailments including Chronic Pain, Anxiety, Hypertension, Fatigue, and Irritable Bowel Syndrome. Many people use Kratom to simply improve their energy levels, as an alternative to coffee. We prefer to purchase our Kratom from Health Kratom as they are a trusted source and lab test all of their products.
Who Can Benefit From Kratom?
In America, the most popular and effective use for Kratom is pain relief. This herb is a Godsend for those who suffer from any form of chronic pain including:
Fibromyalgia
Rheumatoid Arthritis
Nerve Related Pain
Back Pain
Lupus
Multiple Sclerosis
Post Surgical/Trauma Pain
If you are looking for a natural way to treat these or similar conditions, then Kratom is likely your best option. For many people, their current medication is not working or has stopped working. In this situation, one can easily transition on to Kratom as a natural effective alternative.
A few of the lesser known advantages are an increase in energy and focus as well as an improved sex drive. When taking Kratom in the form of hot tea it can be very soothing for the mouth and throat. If you have soreness in these areas, specifically the throat, a nice warm pot of Kratom tea will give you amazing relief.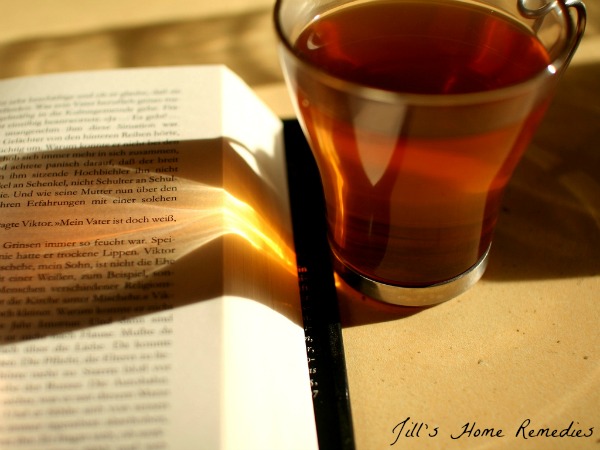 Preparing Kratom Tea
You can prepare your tea using either crushed leaves or powder. We prefer the Red Vein Bali powder from Health Kratom which you can buy here. Depending on how strong you would like it you will want to use between 3 – 6 grams of kratom (2 – 4 tsp) per cup of water. If you are using powder make sure to use a tea filter bag and not a metal tea ball. You don't want a mug full of plant grit! Bring your water to a boil and brew the tea for at least 15 minutes to properly extract the healing alkaloids that dwell within this helpful herb.
Now at this point, you have a relatively bitter brew. If you like it that way then go ahead and drink your freshly brewed tea! Now for those of us who like our tea a little less on the bitter side, there are a few things that you can do.
Cut the tea with more water to make 2 diluted cups of tea (make sure to drink both!).
Stir in some fresh lemon juice prior to drinking.
Add some honey or sugar for sweetness.
Add a splash of coconut milk.
You can also include other herbs and tea bags into your brew to try and mask the bitterness of the Kratom. We suggest drinking it right away while it is still warm, especially if you have a sore mouth or throat. The effects of the tea will set in within 20 – 45 minutes.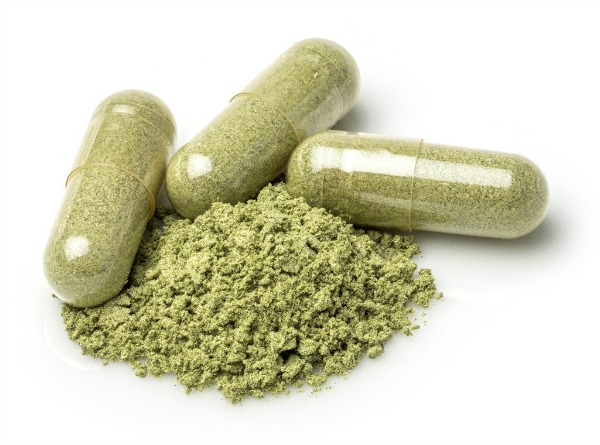 Other Ways to Use This Herb
For Extreme Pain
If you need the effects to be extra strength, say for something like break through pain relief, then you can take 4 – 5 grams of the powder and mix it with something acidic like lemon water or fresh squeezed orange juice. The acids in the juice will help to quickly break down the Kratom and assist in faster digestion. Kratom does not mix well in water alone.
For Those Sensitive to Taste
Capsules are an efficient and convenient alternative to tea or raw leaf. You can purchase perfectly measured out Kratom capsules at Health Kratom as well as the powder. If you want to make your own, measure out your Kratom powder and pack it into vegetable capsules much like you would any other supplement.
Final Notes
While this herb is incredibly helpful to hundreds of thousands of people all over the world, it is important to remember Kratom is meant to treat symptoms not cure illnesses. It is very important to maintain a healthy lifestyle and to be as active in our own health care as possible.
You can purchase kratom here.
Do you have any experience with Kratom? We would love to hear about it!
David Mastrine is a Certified Financial Advisor and Business Analyst with a focus on Quantitative Finance. Working closely with herbalists, naturopathic doctors and other holistic doctors to overcome a serious illness, David has made an oath to set aside time to write about his experiences in hopes of helping others in need. Helping others to find wellness and relief is what drives his continued study of herbs and diets.