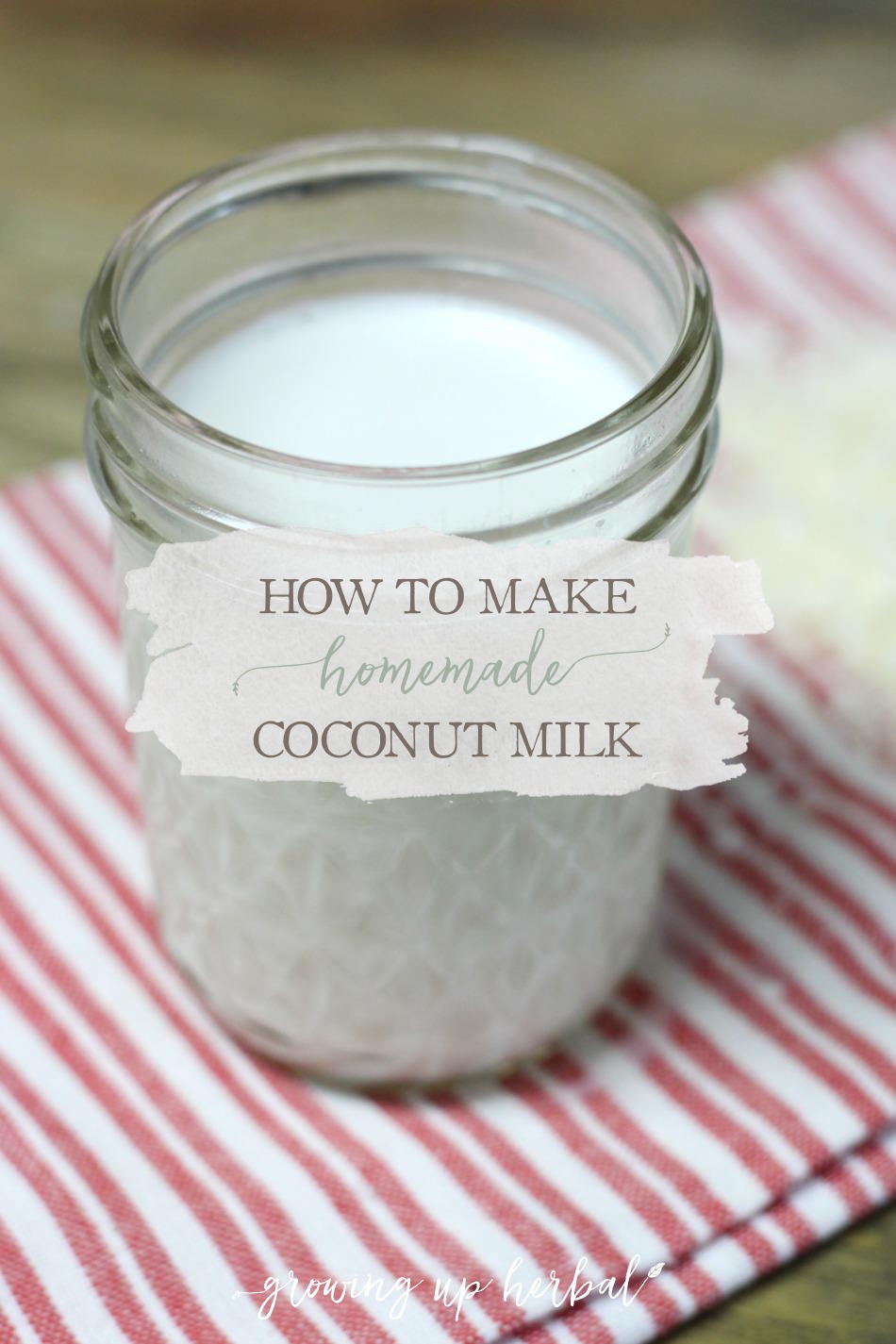 I grew up greatly disliking anything coconut. I hated the smell and taste of everything associated with it. At the time, I didn't consider myself a picky eater and would eat almost everything… except coconut.
All that changed about 10 years ago when I had my first coconut honey macaroon at a local health food store. It was the first time I had eaten real coconut (compared to the overly sweetened coconut sold at most grocery stores), and I fell in love with it! Now I keep coconut on hand for things like homemade granola bars, to sprinkle on oatmeal, and to make homemade coconut milk.
Speaking of coconut milk… I recently made homemade coconut milk for the very first time and was so surprised at how simple it was to make! In fact, it was so easy that I'll never have to buy it again! And like most homemade items, it's healthier than store-bought versions, and it also saves money.
Today, I'd like to share some reasons why I think you should make homemade coconut milk and then show you how to make it as well.
Join me at Growing Up Herbal where I'm sharing why you should make coconut milk, how to make your own coconut milk (it's sooo easy!), and a list of 10 recipes to use your coconut milk in.
Click here to read all about it and let's get busy making some super healthy coconut milk!!
Have you ever made coconut milk? Let me hear about it below!