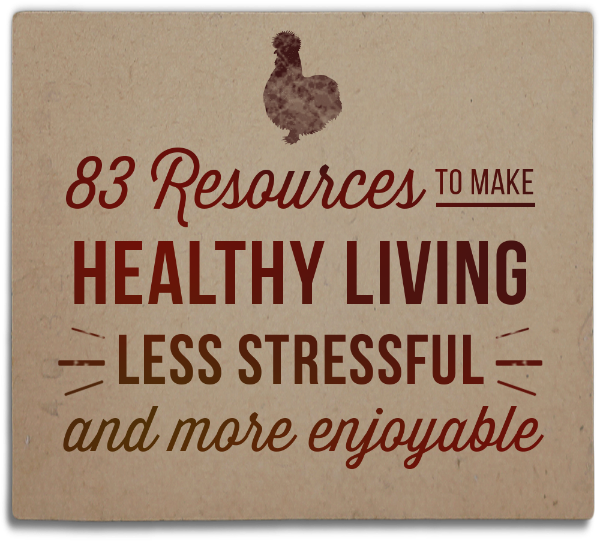 I don't know if someone's been reading my mail, but I have certain aspects of health that I'm wanting to dig into over the next year, and the topics are included in this year's Ultimate Healthy Living Bundle! I have stared at my screen several times here lately saying, "No way!" as I dug into the resources in the bundle.
How did these people know exactly what I needed to study this year?! And how have they so cleverly made it so that I don't have to spend hundreds of dollars doing so? In fact, I bought these resources at 98% off! I absolutely love this!

8 Resources I Love in the Ultimate Healthy Living Bundle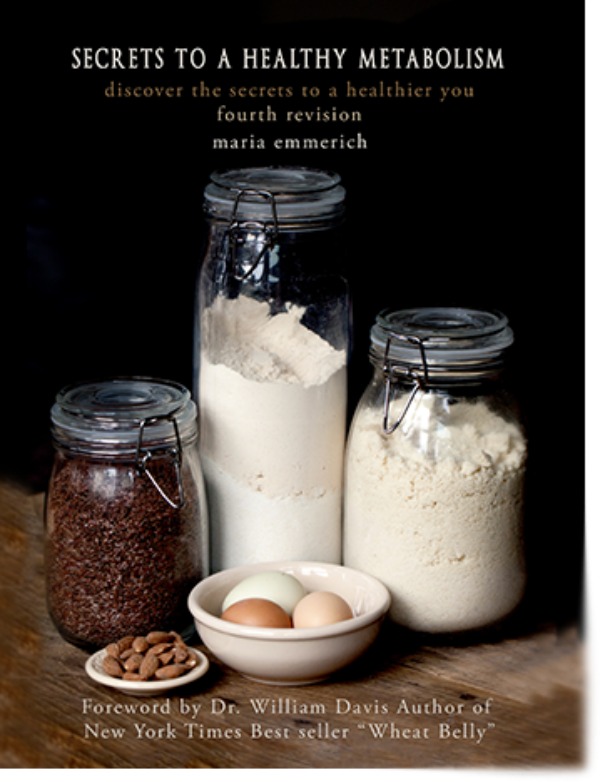 1. Secrets to a Healthy Metabolism
So let me tell you all a little secret. I honestly was born with a great metabolism (I can could eat a whole pie before bed and not gain a pound of weight. Don't ask me how I know. ;)). I inherited the whole high metabolism thing from my mother. My mom has shaken her finger at me many times to warn me that my metabolism will slow down one of these days and I'd better be careful with how much butter I spread on my food.
Well let me just say that now that I'm over 35, her warnings have come to fruition. I can no longer eat whatever I want and not gain weight. I may or may not have some rolls making their appearance in places other than my oven! (Anyone relate?!)
One thing I'm wanting to study over the year is metabolism. I'm all about getting this metabolism thing rolling into gear and helping me get a little more trim again!
And guess what? The Secrets To a Healthy Metabolism (Valued at $12.99) is included in the bundle, and I am THRILLED! I need to work at this whole metabolism thing and tell it who's boss. Anyone with me on this? We can try exercising as much as possible (and I believe it's so important for good health!), but if your metabolism is not healthy, there ain't gonna be no slimmin' goin' on! 🙂
And along these lines, you also have to check out the 6-week jumpstart program that kicks your body into gear. (Valued at $69!)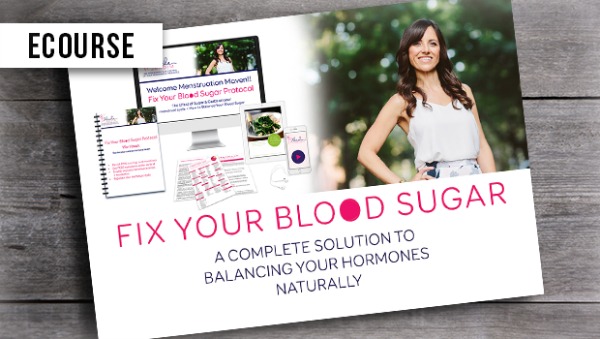 2. Fix Your Blood Sugar Ecourse
I have had problems with my blood sugar since I was a teenager. I was then diagnosed with hypoglycemia. Let me just tell you that blood sugar being out of balance can make a person feel terrible! Do you know it can also keep you from losing weight? If you come to a standstill with weight loss, work on your blood sugar (and hormones)!
I've seen a lot of health products on balancing blood sugar that costs a pretty penny. Since keeping my blood sugar balanced is my goal for the next year, it is my hope that this ecourse can help me do the balancing in an affordable way. ($39 value)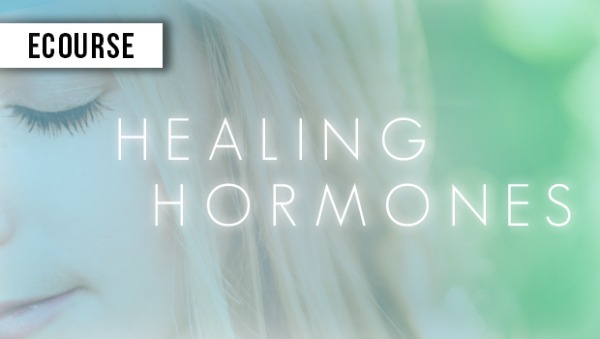 3. Healing Hormones
And speaking of hormones, the resources on hormones in this bundle is the third reason I wondered if someone had been reading my mail. Not only is this a topic I want to be more familiar with, but I am speaking on this topic at a lady's church conference in the spring, and I am looking for more information to add to all the books and research I already have on hand. What perfect timing!
This Healing Hormones series would be $97 if purchased directly from the website, but it is included in this bundle! There is also Harness Your Hormones (worth $27) and Natural Hormone Balance Guide (worth $24) included. I can't wait to dig into these 3 resources and gain all this much-needed knowledge!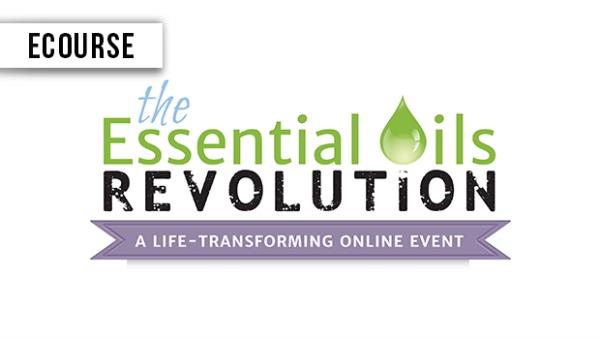 4. Essential Oil Revolution
If you missed the essential oil bundle I told you about a few months ago, that's OK! Because you have the opportunity to learn a lot about essential oils from this resource I'm going to share.
Let me tell you about this amazing resource that will blow you out of essential oil water (Does that even make sense?! Well…you get my point!)
The Essential Oil Revolution 1 is included in the bundle. I have listened to these talks and I guarantee that you will come away from it with so many ways to use essential oils as natural remedies and for healthy living that you will be saying WOW! These talks could literally change the health aspect of your life! You can have access to these 31 talks by Dr. Eric Zielinski (valued at $97!) and have pages of essential oil information at your fingertips.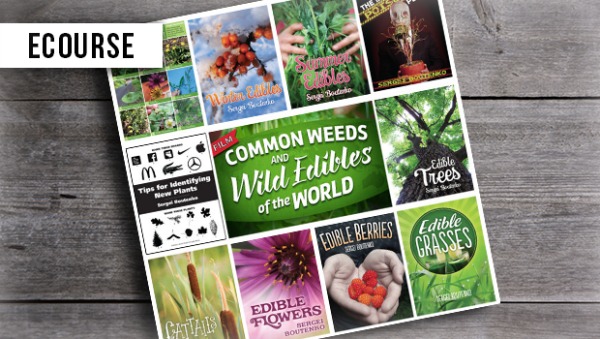 5. Common Weeds and Wild Edibles
Learning how to identify and use plants in the wild is an area I can always learn more about. I learn best by repetition and love watching people forage. I believe foraging is a lost art and is so important to teach to our children. We never know when we may have to find plants in order to survive, plus it's great nutrition now even with grocery stores at our disposal.
This Complete Wild Edibles package (valued at $30) includes a 40-minute video, plus 10 ebooks (that are combined in one download). The link for the video is on the first page of the ebook. My girls and I could not pull ourselves away from the video! They enjoy wild edibles almost as much as me.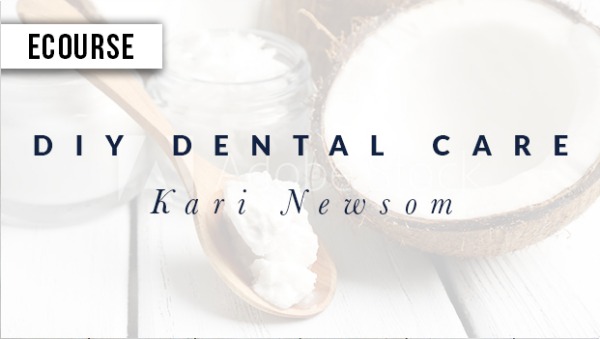 6. DIY Dental Care
It is so important to take good care of our teeth, and I don't know about you, but I want to keep all of mine! I love this DIY Dental Care eCourse by Kari Newman (valued at $17). It shows you how to make your own toothpaste, mouthwash, remineralizing tooth powder, and teeth whitening powder. There are videos and printables that are worth every minute to watch!
The recipes in this eCourse are seriously the healthiest you could ever make for your teeth – so much better than even natural store bought toothpaste. I love the ingredients!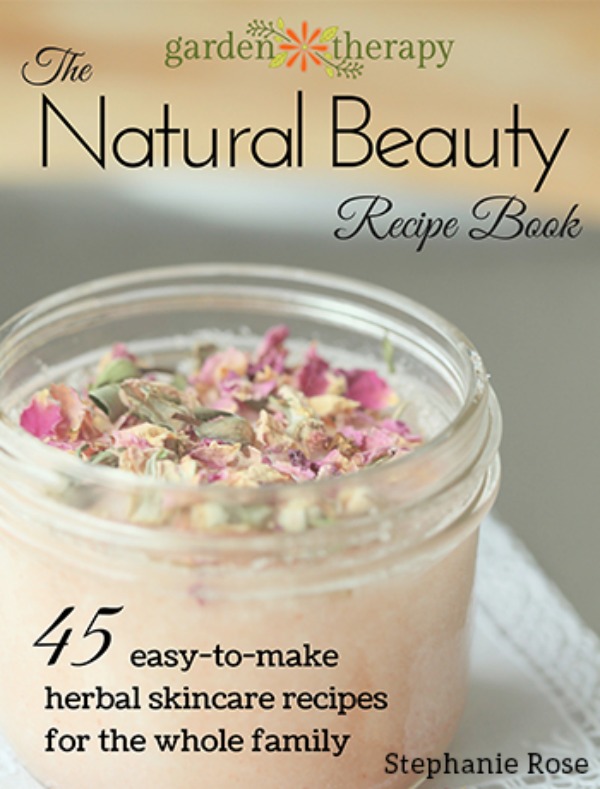 7. Natural Beauty
The Natural Beauty Recipe Book and DIY Natural Beauty are AMAZING resources for making your own shampoo, hairspray, face creams, toner, lip balm, hand sanitizer, and so much more.
I have already made a few of the recipes and can't wait to try more. I have a jar of hand sanitizer sitting on my counter as I type this waiting to be poured into spray bottles for use. Hand sanitizer is so important to me in the winter months of illness, and I am thrilled to have a healthy, moisturizing and safe option to use all winter long. These ebooks are valued at $9.99 each, but are included in the bundle!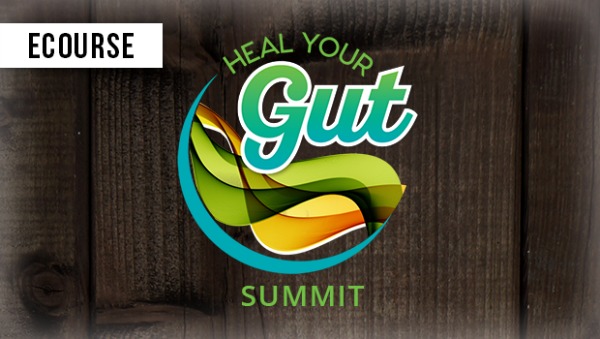 8. Heal Your Gut
And last but not least, I am so excited to go through the Heal Your Gut Summit with Dr. Eric Z. I absolutely love this guy! I follow his blog and facebook page and he is always loaded with great information.
Having a healthy digestive system is vital to good health. Period. It affects your teeth, your energy, your skin, and everything in between.
All of the information shared in this summit is like a gold mine. So many health problems can change when you heal your gut. This summit is $97 if you buy through his site, but of course it's included in this bundle so I got it for 98% off!
I did the math on all these resources that I've listed on this page and it comes up to $529.97 value. That means that if I went to each website and separately purchased the resources to study, I would spend over $500! But, all of them are included in this year's Ultimate Healthy Living Bundle for only $29!
However, this great deal gets even better. I've only covered a few of my favorite resources. There are 83 resources all together in the bundle that are valued at over $2,400!
Now I don't know about you, but I won't be using all of 83 resources anytime soon, but as you have seen, even when I chose my top favorite resources out of the bundle, I was still saving $500! This is huge! Plus, I didn't even mention other ebooks on healthy food and desserts that I'm using as well.
Now on to the bonuses! When you purchase the Ultimate Healthy Living Bundle, you have 2 different bonus options.
Bonus #1
All bundle purchasers have the option of redeeming bonuses from various healthy companies. There are 2 digital bonuses, but the others are actual physical bonuses mailed to you. All you have to do for most of them is pay for shipping and handling! I am probably most excited about the set of THREE eyeshadows from Orglamix that are headed my way!
All of the bonuses are worth $251.95, but they are included for free!!
Bonus #2
I have a bonus offer especially for my readers! The first 2 people that purchase the bundle through my link (and send me the receipt) will get a free bag of herbs! For everyone else, I will mail a cute little essential oil glass bottle for you to dilute your own essential oil blend in – shipping's on me!
It is so much easier to have diluted blends on hand, and so much cheaper to do it yourself rather than buying pre-blends. This cute little essential oil bottle is the perfect size to fit in your pocket, purse, or diaper bag ready for use! All you have to do to redeem this offer from me is to email me your proof of bundle purchase at jill@jillshomeremedies.com, along with the address to mail it to, and I'll get it in the mail a.s.a.p.!
You can read all about The Ultimate Healthy Living Bundle by clicking HERE and see everything that is included! I'm sure you'll have some of your own favorites. Let me know what your favorite resources are in the comments below or by emailing me. I love to hear from you!
This sale is only available for 6 days, so be sure to check it out now to see if it's right for you!