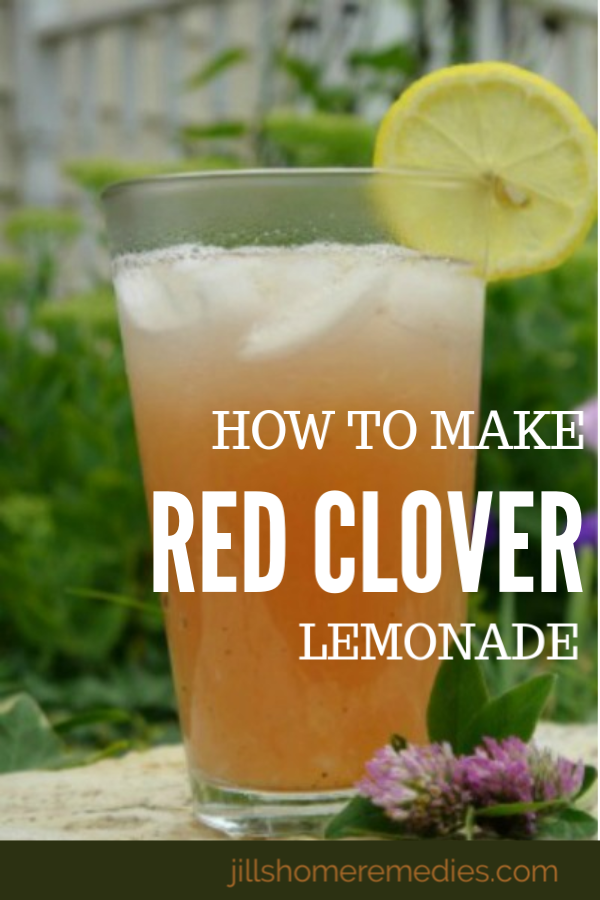 Summer and lemonade go hand in hand. It's just the way it is. And with the scorching temperatures and humidity here in the Midwest, a glass of cold lemonade is perfect at any time of any day.
Steeping herbs into your homemade lemonade is one great way to enjoy the benefits of herbs. Red Clover is an awesome herb of choice for such an occasion.
Red Clover is an herb that can be drank freely, and is full of amazing nutrition! It is a great blood purifier and cancer fighter. Drinking an infusion daily has been said to treat infertility.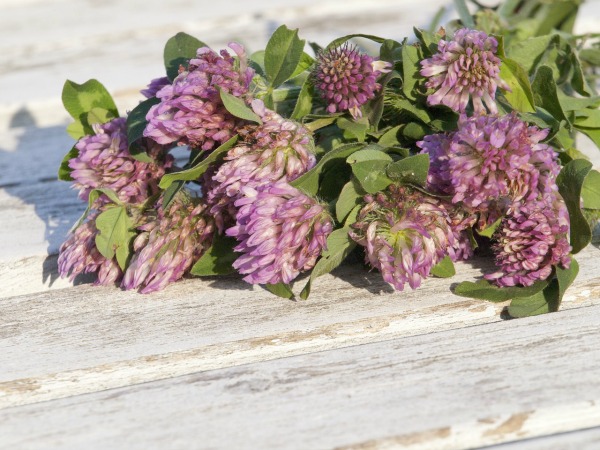 Red Clover is high in:
Magnesium
Chromium
Calcium
Niacin
Potassium
Thiamine
Phosphorus
Vitamin C
We have a pretty good patch of red clover that grows in our garden area. It grows all summer long, and is far too valuable of an herb to let go to waste. Try foraging for this amazing herb, or grow it yourself!

One delicious, refreshing way to consume red clover is by making this red clover, no sugar lemonade! I found this recipe and adapted it from New Life On A Homestead.
Red Clover Lemonade
Ingredients
3 cups fresh red clover blooms or 1 1/2 cups dried red clover blossoms
4 cups water
1 cup lemon juice
8 tbsp. raw honey
Directions
Boil the blooms in the water for 5 minutes.
Strain.
Add the lemon juice and honey to the hot liquid.
Stir until the honey is well mixed.
Chill.
If you don't have red clover blooming near you, you can purchase dried red clover here.
[yumprint-recipe id='28']Note: Avoid using red clover if pregnant or on blood thinning medication.
Linked To:
The Homesteaders Hop A Mama's Story The Better Mom Time-Warp Wife Far Above Rubies A Wise Woman Builds Her Home Raising Homemakers Deep Roots At Home Wildcrafting Wednesday
Women Living Well
This post was originally published August 30, 2013.