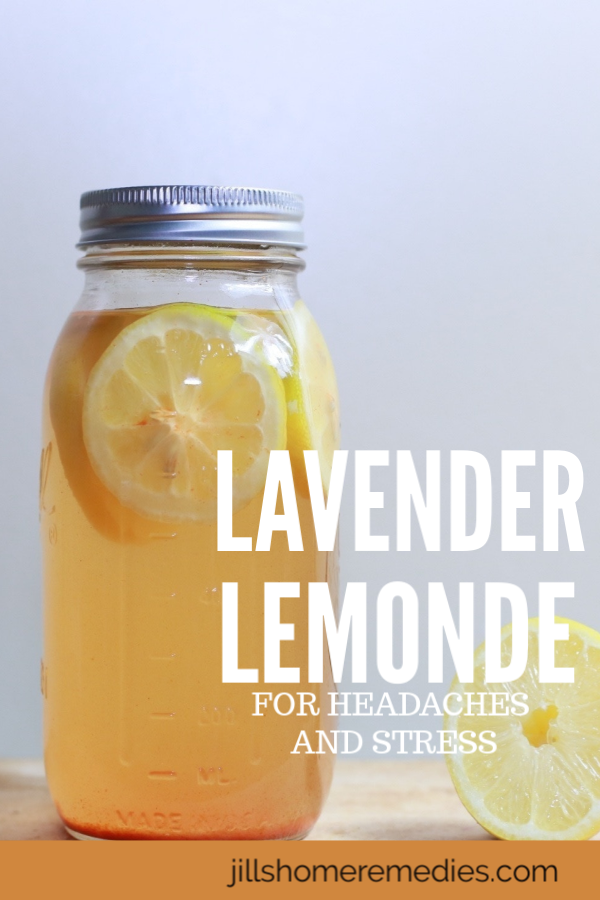 We had such a cool June here in the Midwest, but July has roared in with its typical humid summer heat. Lemonade and summer go hand in hand, so it's no surprise that a cold glass of this lemonade helps a person to handle the heat a tad bit better. In this post, I want to quickly show you how to make lemonade with lavender flowers as another unique and healthy twist to this common, refreshing drink.
Recently my little girl wanted to make me some red clover lemonade, but unfortunately the red clover we normally find growing in the old garden spot did not grow there as it normally does. We decided instead to make lemonade with some dried lavender that I have on hand.
Lavender is one of my favorite herbs because it helps headaches and stress. It's a very soothing and fragrant flower. I love inhaling lavender's scent, and I enjoy adding the little purple flowers to tea mixes and cookies. The essential oil is quite useful too. One of my favorite ways to dissolve headaches is to place lavender essential oil on a diffuser necklace and wear it for about 30 minutes.
The following recipe for lavender lemonade is similar to the recipe that you find in my How To Make Red Clover Lemonade post, and yet it's different enough that I'm sharing it with you today.
One thing to note is that depending on how strong of a lavender flavor you would like in your lemonade, you can add up to 1/4 cup of lavender flowers. If you want just a touch of lavender flowers, you would probably just want to add 3 tablespoons. Also, the beautiful purple from the lavender flowers does not make your lemonade that color. I was surprised that it turns out to be a yellow/brown color. Some people add food coloring to their lemonade to make it a pretty purple. I personally try to avoid the fake colorings, but if you have natural food coloring, you can add one drop of blue and one drop of red to achieve a pretty result.
Lavender Lemonade for Headaches and Stress
Ingredients
Directions
Bring 3 cups of water to a boil and remove from heat
Add dried lavender flowers and honey. Stir while hot until honey is dissolved.
Cover pan with a lid and steep 15 minutes
Strain the lavender flowers
Add lemon juice and the last 2 cups of cold water to the lavender tea.
Add ice and refrigerate
[yumprint-recipe id='30']